Timber Unity: The Fight is On
Timber Unity: The Fight is On
Podcast: Play in new window | Download
Subscribe: Apple Podcasts | Spotify | Stitcher | TuneIn | RSS | More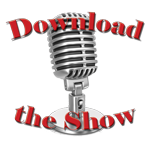 Show Summary: Timber Unity 2020 rally is Thursday, February 6 at 10 a.m. This week we give you the latest — attempts by Gov. Brown to sabotage things, what elected Dems really think about rural people, and some intellectual ammo to take with you to the rally.
Air Dates: February 1 & 2, 2020 | Angelita Sanchez & Chuck Wiese
This Week: Yes, the fight is on.  Like two bulls staring at each other from across the arena, Gov Kate and her far-left, legislative henchmen are attempting to stare down Timber Unity and the participants (or what Kate should remember are voters—you know, the people she serves). Governor Kate wants to institute a crippling carbon tax, based on fake science, to control Oregonians and Oregon businesses by taxing fuel and energy and "undesirable" industries, which will increase costs for almost anything purchased within the state.
Timber Unity: Taking the Fight to Salem
Timber Unity is not only saying NO, but is part of a rising wave of anger from more and more Oregonians. They come together this week to stand up against the extreme and unnecessary legislation. Especially as they learn more and more about what Salem Democrats like Peter Courtney really think about them and their way of life.
And don't miss Gov. Kate Brown's attempts to sabotage Timber Unity.
Oregonians are waking up to what's at stake that if this carbon tax is allowed to go through and the devastation it will have on businesses and rural life.
And because of that, Oregonians are grabbing hold of the issue and Timber Unity is bringing together truckers, loggers, and farmers to push back in an exciting event being held this Thursday, February 6th.  Spokesperson for Timber Unity, Angelita Sanchez, joins us this week on I Spy Radio to give us insights into what is driving them to storm Salem's castle. She'll also give the latest updates on how the day will unfold with the truckers' caravan, expected speakers, activities in the capitol, food, and time of events.
Last time she joined us, she shared what Peter Courtney said that so enflamed their anger against the cap and trade legislation. Do not miss this week when she elaborates even more on what you said. It will get your blood boiling.
Standing Up to Global Warming Alarmism
Then get a little more intelligence on what drives the anti-carbon craze of the legislators: "Climate Change." Chuck Wiese is a meteorologist and well-known global warming debunker who knows the faux science behind the carbon tax push. You'll come away with a better understanding of the issue and why any carbon tax is little more than a money-laundering scheme. He also reveals what a carbon tax will do to Oregon, why it's a waste and not necessary, and why it should be a matter for voters to decide and not decided by one party at the legislature.
Oregon may have been sleepy at getting people out to vote in 2018 but Timber Unity has awakened the proverbial sleeping giant. Don't miss this week. It will awaken your own inner giant to help you stand up to what far-left environmentalists are attempting to do to our beautiful state.
Never Miss an I Spy Radio Show!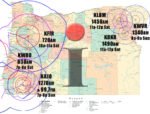 Five Different Times, on Seven Different Stations. Listen anywhere! All stations stream live!
Saturdays
10a – 11a: KFIR 720AM (entire Willamette Valley) | Direct Link to KFIR Live Stream
11a – noon: KLBM 1450AM (Union County) | Direct Link to KLBM Live Stream
11a – noon: KBKR 1490AM (Baker County) | Direct Link to SuperTalk Live Stream
7p – 8p: KWRO 630AM (Oregon Coast & Southeastern Oregon) | Direct Link to KWRO Live Stream
Sundays
8a – 9a: KWVR 1340AM (Wallowa County) | Direct Link: KWVR Live Stream
7p – 8p: KAJO 1270AM or 99.7FM (Grants Pass/Medford) | Direct Link: KAJO Live Stream
Podcast Version
Links & Further Info