Show 5-13 | The Truth about Government Transparency
Show 5-13 | The Truth about Government Transparency
Podcast: Play in new window | Download
Subscribe: Apple Podcasts | Spotify | Stitcher | TuneIn | RSS | More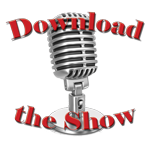 Air Dates: March 28 & 29, 2015
Despite Obama's promise to have the "most transparent administration in history," we hear about violations of Freedom of Information Act requests all the time. But why does no one ever get punished? The answer may surprise you.
Nixon was forced from office after 18 minutes of tape went missing but in today's administration hundreds of thousands of documents go missing. Lois Lerner deletes her email. Hillary uses a private server. Bureaucrats are so unafraid of Freedom of Information Act (FOIA) requests that they routinely ignore them or redact them to the point of meaninglessness out of sheer spite. When it comes to Obama's laughable claim to be the most transparent administration in history, there's a fundamental question: "Why does is no one ever punished?" We get some answers with Shannon Goessling of the Southeastern Legal Foundation.
Tune in to find out why it seems government can get away with this kind of behavior and the political solutions needed that will change from "nothing ever happens" to "people going to jail".
Links mentioned