Show 5-11 | Culture Wars
Show 5-11 | Culture Wars
Podcast: Play in new window | Download
Subscribe: Apple Podcasts | Spotify | Stitcher | TuneIn | RSS | More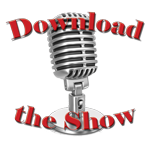 Air Dates: March 14 & 15, 2015
Are the political far Left and Islam kindred spirits? Are American Sniper and Fifty Shades of Grey continuing evidence of America's cultural divide or just the way it's always been? And is Fifty Shades a dire indication of the future direction of Hollywood?
This week we talk with James Hirsen of Headline Hollywood, who also has a degree in media psychology to get his perceptions on two recent big box office films on completely different ends of the spectrum: American Sniper and Fifty Shades of Grey. One demonstrates love of county and fighting evil while the other showcases sex and degrading actions towards women. Even some Hollywood insiders were shocked about Fifty Shades' mainstream release. We'll talk about the cultural divide happening now in America and whether this is evidence of that divide — and whether it's indicative of things to come.
Next, we talk to Dr. Andrew Bostom about Islam, the political far left, and the GOP 47 letter to Iran and Netanyahu's speech. Most I Spy listeners are familiar with the Islamic ideology of taqiya, which makes it permissible to lie to non-believers. But we'll also talk about the third pillar of Iran's doctrine of hate, najis. Tune in to hear more about it and how najis is reminiscent of the dehumanizing hatred you sometimes hear from the political far left. Are Islam and the far left kindred spirits? And don't miss our discussion of the Assembly of Islamic Jurists, which is already operating right here in the US. The Far Left: America's cultural equivalent of suicide bombers?
Links mentioned
Related Articles