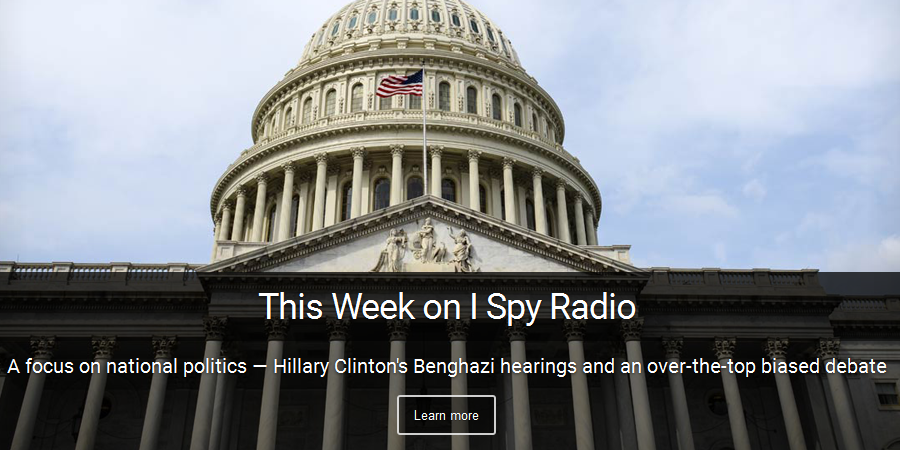 National politics – Hillary Clinton, Benghazi Hearings and CNBC Debate Debacle
National politics – Hillary Clinton, Benghazi Hearings and CNBC Debate Debacle
Podcast: Play in new window | Download
Subscribe: Apple Podcasts | Spotify | Stitcher | TuneIn | RSS | More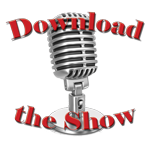 Air Dates: Oct 31 & Nov 1, 2015 | Michael Ingmire & John Hawkins

When, where, and how to listen – all stations stream live!
It's Halloween week, where little monsters and witches run among us looking for goodies that someone else paid for.
Sounds eerily similar to politics, doesn't it?
And there was a lot of politics on display the last two weeks. First, there was the Hillary Clinton Benghazi hearings where the only questions that didn't get asked are the ones that should have been asked and have never yet been answered. Like, what did you do, Secretary Clinton, that night? Whom did you call? Where was the president? What time did you call him? What did he say? These and so many more have never been asked or answered.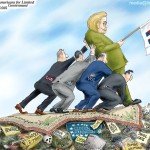 The answers are especially meaningful to the families of those died there in Benghazi on the night of September 11, 2012. This week on I Spy Radio we talk with Michael Ingmire, the uncle of Sean Smith, the Information Technology Manager stationed in Benghazi who was killed by the terrorists. Michael gives us some more depth into Sean, his career and we ask what exactly was someone of his professional caliber doing in Benghazi of all places? We get Michael's take on the hearings and we'll ask him what questions they would like to have answered.
Up next, we talk with John Hawkins, the owner of Right Wing News, to help give the wake for CNBC's "debate." You know CNBC was horrid when even the other members of the left-leaning, main-stream media types come out and say, "Yeah, you sucked."
We'll get John's insights into the debate itself, why the RNC continues to hang its own members up as targets for progressive media firing squads, and which candidates are zombies — their presidential hopes dead but they just don't know it yet. And we'll get his insights into the new Speaker of the House, Paul Ryan and whether this will be good for Republicans—or Democrats? Could there be another domino yet to fall?
When, where, and how to listen – all stations stream live!
Links Mentioned
John Hawkins' site – Right Wing News
Update (Jan. 21, 2016): New evidence, including newly released emails, that military options were available but ordered to stand down