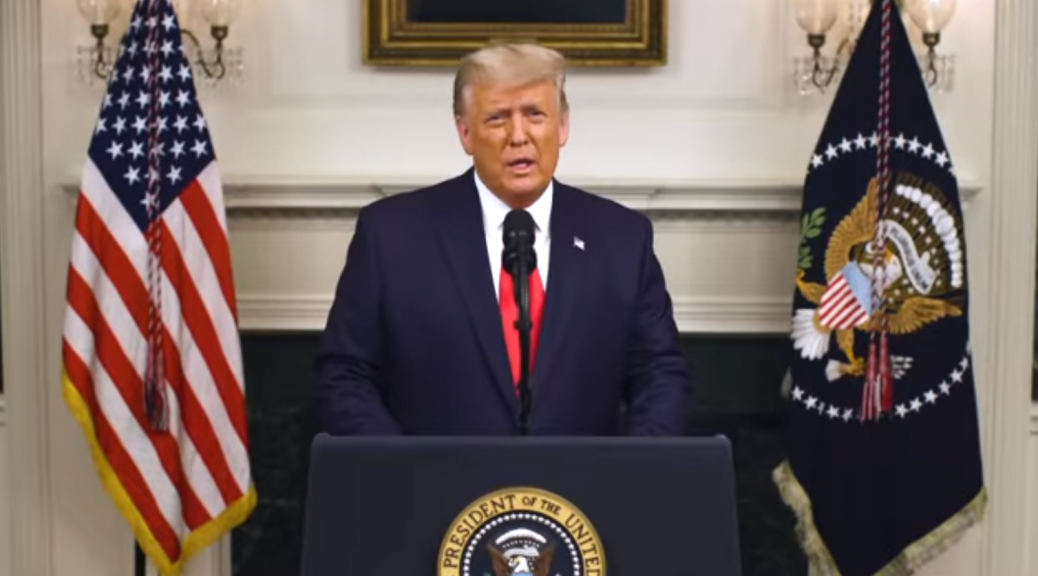 Yes Virginia, there was Election Fraud
Yes Virginia, there was Election Fraud
Podcast: Play in new window | Download
Subscribe: Apple Podcasts | Spotify | Stitcher | TuneIn | RSS | More
Show Summary: Despite the mainstream and social(ist) media trying to tell you otherwise, there was election fraud. We examine the evidence from statistical and legal angles. Hint: even mere logic tells you election fraud happened. To believe the election results, you have to believe the unbelievable.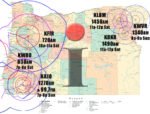 Five Different Times, on Seven Different Stations. Listen anywhere! All stations stream live!
Saturdays
10a – 11a: KFIR 720AM (entire Willamette Valley) | Direct Link to KFIR Live Stream
11a – noon: KLBM 1450AM (Union County) | Direct Link to KLBM Live Stream
11a – noon: KBKR 1490AM (Baker County) | Direct Link to SuperTalk Live Stream
7p – 8p: KWRO 630AM (Oregon Coast & Southeastern Oregon) | Direct Link to KWRO Live Stream
Sundays
8a – 9a: KWVR 1340AM (Wallowa County) | Direct Link: KWVR Live Stream
7p – 8p: KAJO 1270AM or 99.7FM (Grants Pass/Medford) | Direct Link: KAJO Live Stream
Mondays
After the show airs on our network of radio stations, you can listen to our podcast either here on our site or your favorite podcast platform. We are now on Apple podcasts, Spotify, Stitcher, TuneIn, and more. See the full podcast list.
Original Air Dates: Dec 5 & 6, 2020 | Chuck Wiese & Kimberley Hermann
This week: Whether it's mysterious spike of ballots all for one candidate in the middle of the night, Republican observers literally locked out of the room, or video evidence in Georgia of suitcases filled with ballots being pulled out from under a table, election fraud is widespread and in our face.
Yes, voter fraud, election fraud, election theft. It's all real. And it all happened. And when we say "all" we mean the democrats used an "all of the above" approach. Because they pulled every trick in the book to jam as many fraudulent votes past the supposed gatekeepers to then dare anyone from trying to stop them.
Now instead of proving that Trump was innocent he's now working to prove he won the election.  And his efforts may be paying off. But will truth win out if everybody wants to believe a lie?
But the investigation must move forward so that Americans know that they can trust the next election.  So this week we take a look at the election from two perspectives: an analysis of the impossibility of the numbers, and the legal end of evidence, affidavits and court fights.
Media Silence and Censorship on Voter Fraud
At this point, the mainstream media has laid down their gauntlet by refusing to air any real news surrounding election fraud.  But President Trump, gave an astounding White House speech this week with detail after detail on the election fraud cases. Did the media cover it? Of course not. Compare this to Obama years when they slavishly and dutifully covered every Obama speech no matter how trivial. But a speech from President Trump about rampant, widespread fraud, stealing our election? The media couldn't be bothered.
Then a video materializes that shows a Georgia ballot counting center having four suitcases filled with Biden ballots hidden under a table.  Only to be retrieved, once the room had been emptied of witnesses, and counted. Why empty the room of witnesses? Why were there ballots hidden in boxes? Does the media even ask questions anymore?
Chuck Wiese: Election Fraud from a Statistical and Logical Analysis
Chuck Wiese walks us through the improbability of the numbers, and the strange spikes of all-Biden ballots.  According to an analysis by Dr. Shiva, an MIT statistician, we can see when the algorithm kicks in, which Mr. Wiese walks us through what that means and how it happened. We also talk other improbable anomalies, like the subtraction of Trump votes during a time they are supposedly adding votes up. Yeah. Things definitely don't add up.
Kimberly Hermann: Election Fraud from a Legal Analysis
Then attorney Kimberly Hermann, from Southeastern Legal Foundation, takes a look at some current and upcoming lawsuits (you'll definitely want to hear what they're working on). Also, what evidence could wake up the media to the fraud going on and what kind of evidence that will overturn the election in the current court suits.
Must Watch Videos!
President Trump's Speech on Election Fraud
President Trump: "This may be the most important speech I've ever made."
You can also watch on YouTube or on  Facebook.
AZ GOP Chair: Election Fraud by Dominion Voting Machines
A great explanation of the election fraud committed by Dominion voting machines and what they saw in Arizona. AZ GOP Chair – Dominion Exposed
Dr. Shiva's Video on Election Theft in Michigan
As mentioned during the show, Dr. Shiva from MIT walks you through the metrics and simple analysis to show when the algorithm kicked in in Michigan: MIT PhD and Statistician Outlines Algorithmic Fingerprint within Vote Data.
See also this link on Periscope for more from Dr Shiva: Dr.SHIVA LIVE: My Testimony in Michigan Hearing Today Exposes the Failure of the DOJ.
The I Spy Radio Show Podcast Version
Trapped under a heavy object? Missed the show? Don't worry—catch the podcast version. I Spy Radio is now available on your favorite platform, or you can grab it right here. The player should be right at the top of the page. See the full list of podcast options.
Links Mentioned
Related Links & More Info