Take Action — Stop Oregon's Taxpayer Funding of Abortions
Take Action — Stop Oregon's Taxpayer Funding of Abortions
Take Action Briefing
What: Oregon is the only state in the nation that has no pro-life laws and thanks to a bill signed into law by Democrat Gov. Kate Brown, Oregon will now use taxpayer dollars to give away free abortions
Who: All Oregonians. If you're a pro-life Oregon taxpayer, your taxes will now be used to pay for abortions
How: Take action to stop the funding of abortions by signing a petition
When: Now!
Why: Save unborn children and protect lives. In Oregon, a baby can be aborted at full term for any reason. There are no restrictions on abortion. Stopping the funding is a critical first step.
Looking for info on Mike Huckabee coming to Oregon?
The Problem in More Depth: Oregon's Anti-Life Policies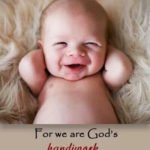 Some years ago, Oregon became famous for its first-in-the-nation assisted-suicide bill. With the latest pro-abortion bills signed into law in 2017 by Democrat Governor, Kate Brown (a former lobbyist for Planned Parenthood), Oregon truly has become the Death State.
In Oregon, there are zero restrictions on abortion. None. A woman can abort her child at full term, right up to the day of birth and even in the act of birth. Abortions at any time, for any reason.
As if this was not horrid enough, to add insult to injury, Gov. Kate Brown signed into law a provision that allows Oregon to use taxpayer dollars to offer free abortions. To anyone. Even people here illegally. That's right. If you're a pro-life Oregonian, your hard-earned tax dollars will be used to pay for 100% free abortions—not even so much as a co-pay.
What can be done?
There is a petition drive right now to stop Oregon's taxpayer funding of abortions. Head to Stop the Funding (www.stopthefunding.org) and sign the petition. You can sign an individual petition (for one person) or download a petition sheet for you and your family, and your friends and neighbors. Download another and take it to church.
There is a long, long way to go to protect the unborn in Oregon. This is just the first small step.
Please help. Hundreds of thousands of signatures are needed to block Oregon from using your money to kill the unborn.
News: Mike Huckabee coming to Oregon!
Speak Life! 2018

We're pleased to announce that Oregon Life United is bringing out Mike Huckabee on January 21st and 22nd to help with the signature gathering effort. He'll be speaking at Portland, Salem, and Medford.  To get the details go to https://www.oregonlifeunited.org/speaklife/ and order your $20 tickets online.
Look for the discount code button and type in ISpyRadio (all one word) to get $5 off per ticket. That's 25% off!