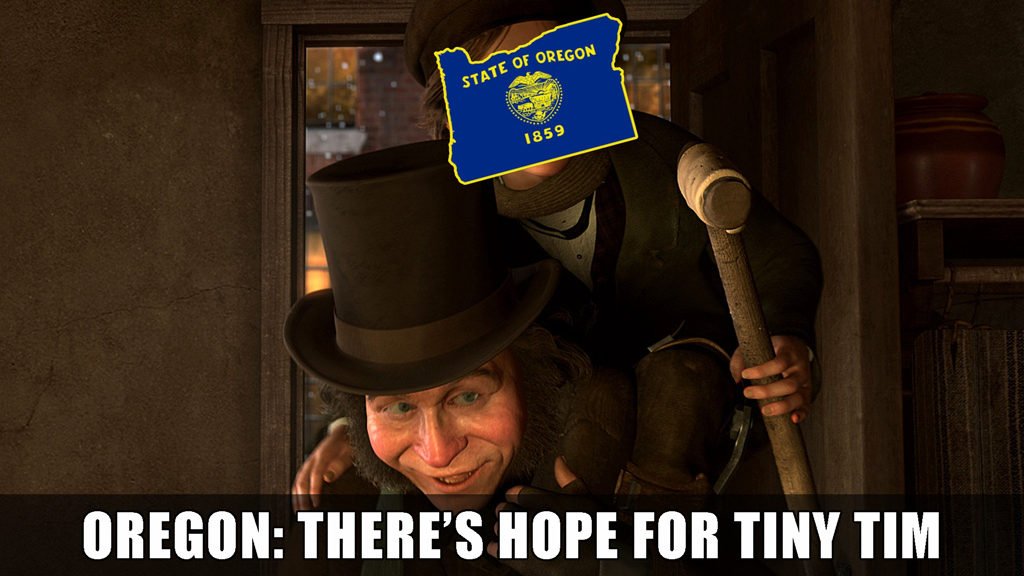 Oregon: There's Hope for Tiny Tim
Podcast: Play in new window | Download
Subscribe: Apple Podcasts | Spotify | Stitcher | TuneIn | RSS | More
Show Summary: Christmas is a good time to remember that even in Oregon, there's hope for Republicans. There were some great things in 2018 and now 2019 awaits. With former NFL superstar Burgess Owens & NY Times bestselling author, Scott McEwen.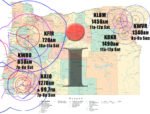 Five Different Times, Six Different Stations. Listen anywhere! All stations stream live!
Saturdays
10a – 11a: KFIR 720AM (entire Willamette Valley) | Direct Link to KFIR Live Stream
11a – noon: KLBM 1450AM (Union County) | Direct Link to KLBM Live Stream
11a – noon: KBKR 1490AM (Baker County) | Direct Link to SuperTalk Live Stream
7p – 8p: KWRO 630AM (Oregon Coast & Southeastern Oregon) | Direct Link to KWRO Live Stream
Sundays
8a – 9a: KWVR 1340AM (Wallowa County) | Direct Link: KWVR Live Stream
7p – 8p: KAJO 1270AM (Grants Pass/Medford) | Direct Link: KAJO Live Stream
Air Dates: Dec. 15 & 16, 2018 | Burgess Owens & Scott McEwen

This Week:  This year has seen some lows and some highs. Mostly, the lows are here in Oregon. Or at least it feels that way some times. We're the kids in the Christmas Carol looking out the window at other kids having fun in the snow. But we can't go out and play with the other kids. And of course, there's that carbon tax that might be coming—which will really handicap Oregon's businesses and farmers—if Oregon's Republicans can't get their act together.
But let's not be Scrooge here. There have been a lot of good things that happened this year. And it's with that in mind that we bring you this week's show.
Christmas Time
It being the Christmas Season, we're taking a lighter approach to this week's show. Sure, there'll be some politics but we won't be focusing on things we need to warn you about. (See pretty much the entire rest of the year for that.)
Instead, we want to bring you two authors and frequent guests of I Spy Radio, who have terrific new books out that would be perfect Christmas gifts this year. (Plus, you can find other great books for gifts in our store page.)
Burgess Owens: Why I Stand
First up, we talk with Burgess Owens, former NFL superstar, about his latest book, Why I Stand. This is a terrific book just in time for the holidays about a man who came up from the Deep South and is committed to standing up for the Black community that has been duped by its leader. It is filled with inspiration about the core beliefs that make America great, filled with insights from a lifetime of seeing too many people fall into the trap of socialist mindsets. This is a great gift to give yourself or the younger generation in your life to wake up from the growing lure of socialism.
Scott McEwen
We also talk with Scott McEwen, co-author of the NY Times bestselling American Sniper., about some of the feel-good stories this year, like Trump's victory to get Kavanaugh appointed, expanding the Republicans' lead in the Senate (which will make more Kavanaughs possible), and even the Clinton's discounted "stadium tour." Could 2019 be the year of the Clintons finally facing justice?
Scott has two new books out (in addition to his other seven books): City of Death: Humanitarian Warriors in the Battle for Mosul, which Scott co-wrote with Ephraim Mattos, and Camp Valor. City of Death, which would be an excellent book for anyone who likes real-life military stories as you're put right there on the scene with one of the Free Burma Rangers as they helped provide humanitarian relief for the fight to retake Mosul from ISIS. It would also be an excellent book for any vets in your life — or buy a few copies to take to your local VFW.
Camp Valor is intended for teens and young adults but, let's face it, it's great fun for adults too. It's about a troubled youth who's given a chance to redeem himself if he agrees to join a secret training camp for teenage government agents. Except America's enemies find out about it and they find themselves in a real battle for their lives.
Tune in this week for a bit of a lighter show than our usual fare. We'll need the break as we all rest, then gear up for 2019.
Podcast Version
Trapped under a heavy object? Missed the show? Don't worry—the podcast version will be right here after the show airs.
Links Mentioned