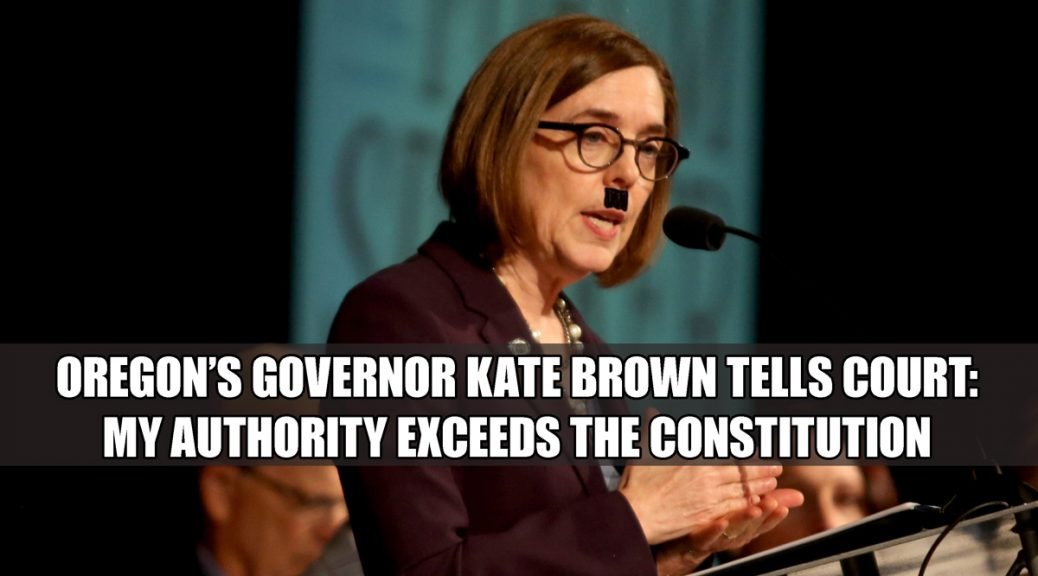 It's True: Oregon has a Dictator | Constitutional Crisis
Show Summary: Is it time to storm the castle? You may want to after this. Governor Brown makes absurd claim her authority is higher than the Constitution. Unbelievable. Both a Constitutional scholar and the attorney for the plaintiffs in the church lawsuit v Oregon weighs in.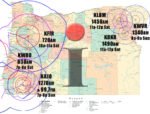 Five Different Times, on Seven Different Stations. Listen anywhere! All stations stream live!
Saturdays
10a – 11a: KFIR 720AM (entire Willamette Valley) | Direct Link to KFIR Live Stream
11a – noon: KLBM 1450AM (Union County) | Direct Link to KLBM Live Stream
11a – noon: KBKR 1490AM (Baker County) | Direct Link to SuperTalk Live Stream
7p – 8p: KWRO 630AM (Oregon Coast & Southeastern Oregon) | Direct Link to KWRO Live Stream
Sundays
8a – 9a: KWVR 1340AM (Wallowa County) | Direct Link: KWVR Live Stream
7p – 8p: KAJO 1270AM or 99.7FM (Grants Pass/Medford) | Direct Link: KAJO Live Stream
Air Dates: May 16 & 17, 2020 | Dr. Joyce Malcolm & Kevin Mannix
This Week: When we see a leader make a difficult decision to shut down an economy based upon the fear that millions might die, we, as fellow human beings, feel compassion and are willing to give those in charge the benefit of the doubt. In the face of a true, catastrophic emergency—like a tidal wave or earthquake—it's reasonable to do so and most people want to do their part to pitch in and help.
But as the situation matures and it becomes clear that the actual outcomes are not as devastating as predicted, a responsible leader—looking out for the people—relaxes the emergency's grip to ensure the peoples' freedoms and liberties are restored as quickly as possible.  President Trump's response has been nothing but looking out for the people, trying to protect them even though it sacrificed an amazing economy that had easily brought his 2nd term into his grasp.
The Constitution is at Stake
But not all leadership has the same philosophies or beliefs of restoring the people's freedoms. In fact, some want to be overly "protective" (what some might call socialism) with the added emergency powers, and to put the people into a position where they are being treated as children, with no life choices because they, the leadership, know better. (What some might call fascism.)
What has been clearly demonstrated between the two choices is one understands the importance of liberty while taking precautions and acceptable risk; the other wants to safeguard their power while subjugating your freedoms. Your freedom is a direct threat to their power over you. These are the very struggles our Founding Fathers faced. And what about the rule of law to strike a balance between authority and liberty.
The Constitution vs States
With all the complexities of finding out how our Constitution interacts with states rights, the states' Constitution, and statutes, we invite to I Spy a Constitutional scholar: Dr. Joyce Malcolm, a faculty member at Antonin Scalia Law School at George Mason University, who's an expert on the evolution of individual rights, especially during the American Colonial era. She has testified before Congress and has had her work cited in a Supreme Court decision.
We discuss with Dr. Malcolm the broader issues of the Constitution, and how its preeminence is being challenged in the wake of Emergency Declarations. Who really has the authority here? She describes historically if other situations have ever impacted the US in any way like Covid has, with rights stripped by stay-home and business shut down orders. Does our First Amendment rights supersede our governor's power to take them away?
Governor Brown vs The Constitution
All that to set the stage for our second guest as we take a very deep dive into what states are facing with some governors' overreach. A couple of weeks ago, we spoke with Oregon Senator, Dennis Linthicum. He told us the governor is getting around the Oregon Constitution by not relying on the Constitution. She is, instead, relying statutory power. But isn't Oregon's Constitution the supreme law of the land? And isn't the U.S. Constitution even higher than that?
"The governor's attorneys argue that the balance between the governor's executive orders and the freedom to practice religion favors the governor."
We speak with Kevin Mannix (of Common Sense for Oregon) who is one of the attorneys that represents churches and businesses suing Governor Kate Brown and her administration's emergency orders to shut things down.
Incredibly, her attorneys have actually argued in their motion to dismiss, that her powers are greater than the Constitution. And that's just the tip of what she's said.
The Church Lawsuit in Oregon
Tune in to hear Kevin Mannix's response and line of attack as he fights for church members to gather for worship as they please. Along with the fight for businesses who've been at the whim of the Governor, who deigned to allow some to remain open while closing others. Including churches.  Mr. Mannix talks about the lawsuit, it's status, and what it means if their injunction is given the affirmative. Are there signs she is backing down?
Listen this weekend to get some very important answers.
Podcast Version
Trapped under a heavy object? Missed the show? Don't worry—the podcast version will be right here after the show airs.
Links Mentioned
Dr. Joyce Malcom  
Oregon Republican lawmaker requests special session to end governor's coronavirus state of emergency (

OregonLive, May 6, 2020

)

Governor: Large Events Canceled Statewide Until Covid-19 Treatment or Cure is Found (

Canby, May 7th, 2020

)

AG Barr says 'draconian' coronavirus restrictions should be re-evaluated (

NY Post, Apr 9, 2020

)
Kevin Mannix
Related Links