Deep State Round Up: Impeachment, Ukraine & Congress
Show Summary:  Dr Jerome Corsi fought off Mueller and the FBI. This week, in the middle of the impeachment hearings, it broke there are new revelations of Democrat corruption in Ukraine—including indictments. We're also joined by NFL Superbowl champ, Burgess Owens, on his run to retake Mia Love's seat in Congress and send Nancy Pelosi's minion packing.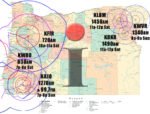 Five Different Times, on Seven Different Stations. Listen anywhere! All stations stream live!
Saturdays
10a – 11a: KFIR 720AM (entire Willamette Valley) | Direct Link to KFIR Live Stream
11a – noon: KLBM 1450AM (Union County) | Direct Link to KLBM Live Stream
11a – noon: KBKR 1490AM (Baker County) | Direct Link to SuperTalk Live Stream
7p – 8p: KWRO 630AM (Oregon Coast & Southeastern Oregon) | Direct Link to KWRO Live Stream
Sundays
8a – 9a: KWVR 1340AM (Wallowa County) | Direct Link: KWVR Live Stream
7p – 8p: KAJO 1270AM or 99.7FM (Grants Pass/Medford) | Direct Link: KAJO Live Stream
Air Dates: November 23 & 24, 2019 | Dr. Jerome Corsi & Burgess Owens
Jerome Corsi: Impeachment and New Ukraine Revelations
Dr. Jerome Corsi successfully fought back against the Mueller probe by refusing to cooperate. The FBI had tried to get him to sign a "confession" that would have suborned perjury—just to get Trump. Yes. Our own Department of Justice wanted to break the law to try to convict Trump, who didn't break the law.
But Corsi took a stand and said no. Now he's fighting back and updates us on the status of his counter-suit against the FBI.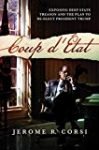 And then, in the middle of the Democrats Grand Impeachment, the news broke about indictments in Ukraine for corruption—by the Democrats, including Hunter Biden, Joe Biden, and others. Perhaps even Adam Schiff. Are the Democrats about to face justice? Finally?
Dr. Cosrsi has some books out as well. See the Links & Info section for his books as well as his solution to the border wall problem.
Burgess Owens: Retaking a Congressional Seat
Super Champion and long-time I Spy Radio guest, Burgess Owens announced that it's time to take a stand. By running for Congress.
In 2018, a lot of Republicans had turned anti-Trump. Why? Because they believed the lies told by the Democrat-controlled media. That Trump colluded with the Russians. That Trump was an agent of the Russians. And on and on.
And because she bought the lie, Mia Love lost her Congressional seat—thereby paving the way for Speaker Nancy and her Impeachment Circus.
But as we now know (well a lot of us knew already) that the Russia-collusion narrative spun by the media was a lie. And that's why Burgess Owens wants to take that seat. It's time to have a congressman who wants to fight with the President and get rid of do-nothing Dems who just want to fight against the President.
If you want a Congressman who will fight for the President and for America, donate to help Burgess across the goal line. He needs your support. And you don't even have to be in Utah. Visit Burgess4Utah.com to donate or volunteer.
Podcast Version
Trapped under a heavy object? Missed the show? Don't worry—the podcast version will be right here after the show airs.
Links Mentioned
Links & Info