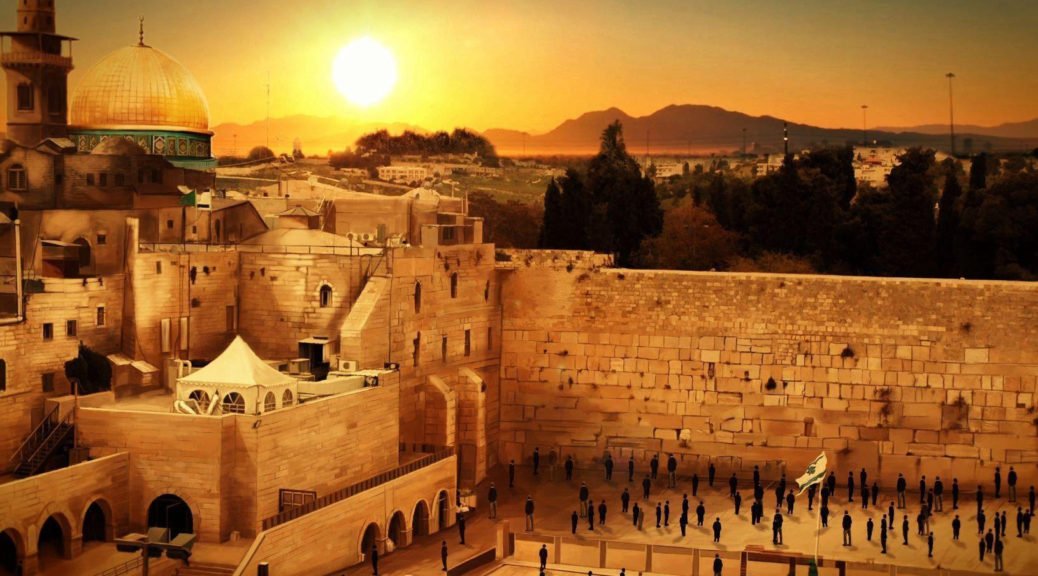 Trump's Jerusalem — The Key to Peace in the Middle East?
Show Summary: The mainstream media was too busy spewing anti-Trump propaganda to notice how "Trump's Jerusalem" may have profoundly positive and long-term results. We talk with a former jihadist to learn how Trump's recognition of Jerusalem as Israel's capital, combined with some unreported events in the Middle East, may open the door in real peace in Israel. Perhaps even the rebuilding of the Jewish Temple.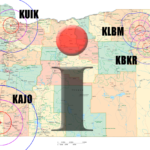 All Stations Stream Live!
7:00AM Saturday: KUIK (Portland)
11:00AM Saturday: KBKR (Baker City) | KLBM (La Grande)
7:00PM Sunday: KAJO (Grants Pass)
Air Dates: December 9 & 10, 2017 | Kamal Saleem

A former jihadist reveals why "Trump's Jerusalem" combined with some unreported developments in the Middle East will open the door in real peace in Israel.
This week, President Trump decided to put a foot down on death-by-committee and officially recognized Jerusalem as Israel's capital. After years of promises from past presidents, President Trump directed the State Department to begin the process of moving the United States embassy to Jerusalem. The result from countries such as Turkey was outrage. Fires of anger started raging as Muslims responded to a long time promise of the mid 1990's.
Not surprisingly, the anti-Trump media also tried to ignite their own firestorm. Except they are completely missing why this is such a historic moment and the key pieces of the puzzle that are suddenly now in play. Even the Trump-friendly media like Fox News and Breitbart are missing these key puzzle pieces. But don't worry; we have the answers.
I fulfilled my campaign promise – others didn't! pic.twitter.com/bYdaOHmPVJ

— Donald J. Trump (@realDonaldTrump) December 8, 2017
Trump's Jerusalem: A New Era of Peace in Israel?
We pull in our expert on Middle East issues: former Jihadist, Kamal Saleem, who was born in Beirut, Lebanon, to give us insights into the reasons why Muslims are exploding over President Trump's decision—but also why there is real reason to believe peace may come to Israel as a result of these puzzle pieces that the media is completely missing.  Because Kamal is fluent in Arabic and Hebrew, he is able to give us information you won't hear in the main stream media. So, tune to find out why this decision to move the embassy is one of the most historic decisions of modern time.
Don't miss what the rest of the media is missing!
Podcast Version
Trapped under a heavy object? Missed the show? Don't worry—the podcast version will be right here after the show airs.
Links Mentioned
Learn more about Kamal's ministry and how to have him come speak at your event at his website, Koome Ministries
You can find some of his books and DVDs in our I Spy Radio Store

Trump Plans Waiver on Moving Embassy to Jerusalem (

Bloomberg, Dec 5, 2017

)

Arab warnings mount as U.S. suggests move to declare Jerusalem the capital of Israel (

Washington Post, Dec. 4, 2017

)

UK Mail freaks out over Trump's Jerusalem decision (

UK Daily Mail, Dec 7, 2017

)

Trump will recognize Jerusalem as Israel's capital despite international outcry from Iran, Russia, Turkey, China, Palestinians and the Pope (

Daily Mail, Dec. 6, 2017

)

Palestinian protesters burn images of Trump and the U.S. flag ahead of his controversial promise to officially recognize Jerusalem as the capital of Israel (

Daily Caller, Dec. 6, 2017

)

Erdogan calls Islamic summit next week on Jerusalem (

France 24, Dec. 6, 2017

)
Related Links