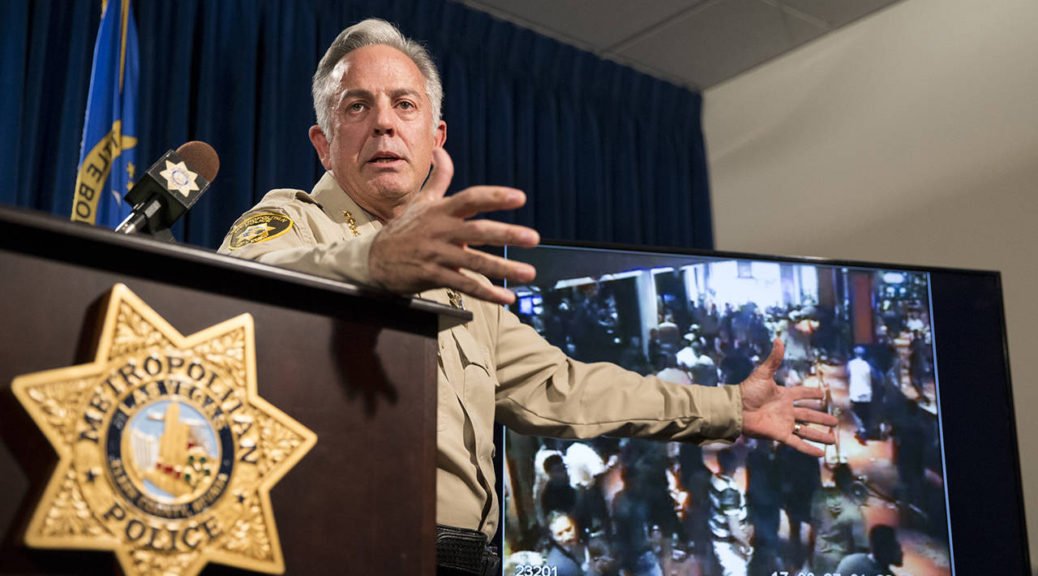 New Questions: Las Vegas Shooter and Police Response
Podcast: Play in new window | Download
Subscribe: Apple Podcasts | Spotify | Stitcher | TuneIn | RSS | More
Show Summary: A lot of questions still remain about the mass killing in Las Vegas. Not least of these are questions about the Las Vegas shooting police investigation itself—especially questions about the new timeline. Why such significant changes? We talk with law enforcement expert, Doug Wyllie, to analyze the process of the investigation, including how information is gathered along with how and when it is released to the public.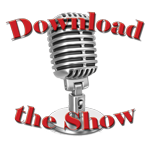 We also talk with NY Times bestselling author, David T. Hardy, about his just-released book, I'm from the Government and I'm here to Kill You: The The True Human Cost of Official Negligence . Why aren't government officials held accountable? Why can't they be held accountable.
All Stations Stream Live!
7:00AM Saturday: KUIK (Portland)
11:00AM Saturday: KBKR (Baker City) | KLBM (La Grande)
7:00PM Sunday: KAJO (Grants Pass)
Air Dates: Oct. 14 & 15, 2017 | Doug Wyllie & David T. Hardy

Doug Wyllie: Las Vegas Shooting Police Investigation
In the immediate aftermath of the killing in Vegas, the authorities seemed fairly sure of two things. The timeline of the shooting and the FBI was certain the shooter had no ties to terrorism. Which was odd because they were also certain they knew practically nothing about him. Except that he wasn't a terrorist.
If you heard last week's I Spy Radio show, "The Las Vegas Shooting — Former Jihadist Reveals what FBI & Media are Ignoring," you know there is a lot of circumstantial evidence that the FBI and law enforcement ought to be looking at that could show ties to terrorism. And isn't the goal to prevent these from happening again? So why ignore possible ties? As Kamal pointed out, you don't have to be a member of ISIS—or even a be a Muslim—to receive support and training from ISIS, the Muslim Brotherhood, or any Islamic terrorist group.
As we also pointed out last week, the FBI's logical inconsistency (we know nothing at all about him but we're sure he's not a terrorist) raises questions about the FBI and about the investigation. Why would they do that?
To help us better understand the Las Vegas shooting police investigation, we turn to Doug Wyllie, the editor-at-large of PoliceOne, the most comprehensive and trusted online destination for law enforcement agencies and police departments worldwide.
To be clear, We're not being critical of local law enforcement, we just want to analyze and better understand the process, especially when it comes to communications and releasing information to the public. Especially about the new and revised timeline for the Las Vegas shooting.
There is a huge difference between a security guard interrupting the shooting and a security guard showing up before it ever even started. Not least of which because it raises an entirely new question: why did he stop shooting?
Be sure to visit PoliceOne.com. They have some great articles for law enforcement article and for civilians, like what can and should you do during a mass shooting? See the links and resource section below for just a few of the more timely ones.
David Hardy: Why is Government Never Accountable?
Here at I Spy Radio, our tagline is "Keeping an eye on big government." And pretty much since day one we've wondered why is it that some government bureaucrat can completely screw up — but never be held accountable. In the private sector, if you waste a billion dollars you'd probably get fired. In government, you're promoted. What the…?
Except it's worse than overspending. Way worse.
It turns out our government has not only wastefully spent our tax dollars, got us deeply into debt, created massive programs that fail time and again but they have actually killed people. In some cases, outright murder. And yet those responsible didn't even see jail time.
Our second guest, NY Times bestselling author, David T. Hardy, has a new book out, I'm from the Government and I'm here to Kill You: The The True Human Cost of Official Negligence . We get his thoughts on the government officials and the FBI handling the Las Vegas shooting police investigation. He outlines not only why government officials aren't held accountable but why can't they be held accountable.
Think about that. Our government bureaucrats have set up the court systems to legally shield themselves from responsibility—no matter how irresponsible they are.
We now have a government of the people and for the people, just not responsible to the people.
But there are some solutions. Tune in to find out what.
Podcast Version
Links & Resources
Spotlighted PoliceOne articles
Learn more about active shooter Preparedness and Response
Here are some other articles from PoliceOne on active shooter response.
Additional Links & Resources