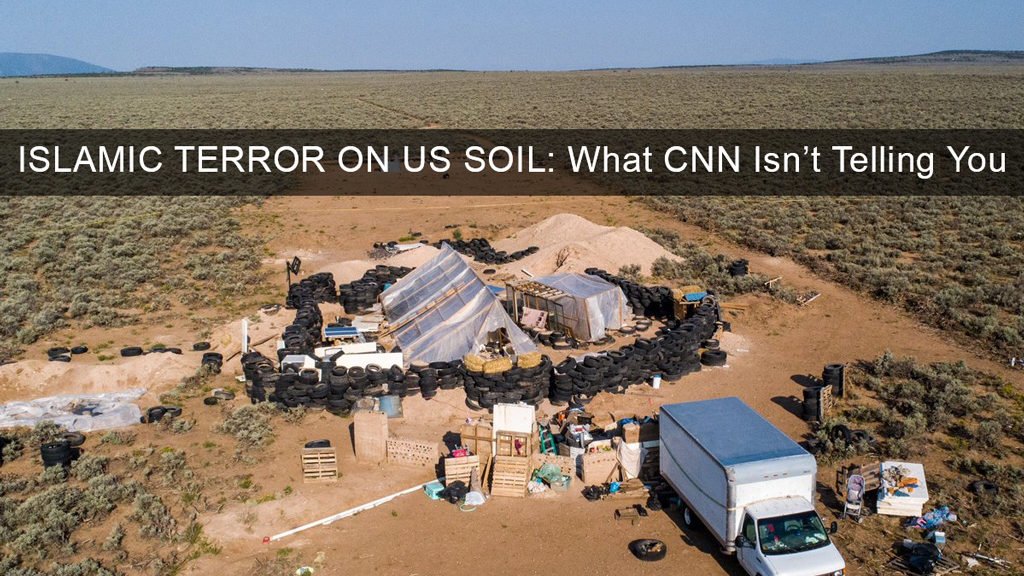 Former Jihadist on Islamic Terror in the US | What CNN is trying to hide
Podcast: Play in new window | Download
Subscribe: Apple Podcasts | Spotify | Stitcher | TuneIn | RSS | More
Show Summary: The true, cold reality of Islamic terror in America is much more chilling even than the news of an Islamic terror training camp  for kids in New Mexico. Find out what CNN isn't telling you about the reality of Islamic terror here in the U.S. In fact, they are trying to hide it from you.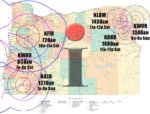 Five Different Times, on Six Different Stations. Listen anywhere! All stations stream live!
Saturdays
10a – 11a: KFIR 720AM (entire Willamette Valley) | Direct Link to KFIR Live Stream
11a – noon: KLBM 1450AM (Union County) | Direct Link to KLBM Live Stream
11a – noon: KBKR 1490AM (Baker County) | Direct Link to SuperTalk Live Stream
7p – 8p: KWRO 630AM (Oregon Coast & Southeastern Oregon) | Direct Link to KWRO Live Stream
Sundays
8a – 9a: KWVR 1340AM (Wallowa County) | Direct Link: KWVR Live Stream
7p – 8p: KAJO 1270AM (Grants Pass/Medford) | Direct Link: KAJO Live Stream
Air Dates: Month # & #, 2018 | Guest(s)
This Week:  After a couple weeks off to take care of some much-needed (and noisy) remodeling, we're back.  And we are starting with a show that will make you sit back and think why aren't we hearing this in the MSM?
This week's news of Manafort and Cohen is fading fast from the headlines but what was also dropped from the headlines faster than a hot potato. Muslim extremists are (or were) back in the news. But only getting a brief mention before quickly being overshadowed by a MSM all too willing to bury the story.
As shocking as the story of an active Islamic terror training camp was, operating right here on U.S. soil in New Mexico, the reality is perhaps even more frightening.
What CNN is Trying to Hide about Islamic Terror in the US
What should have been a week-long story in the media faded within 24 hours. Law enforcement uncovered a school for children where terrorists were training them to kill other children in their classrooms. Add to that the almost unbelievable ruling by the judge to set the accused free with practically no bail.  But as shocking as these open threats of violence and terror are, in many ways what you'll hear this week on I Spy Radio is even more frightening.
We call in Kamal Saleem. He is a former Jihadist who was trained to kill but was commissioned to come to America to destroy it from within by attacking its core beliefs and culture.  Kamal knows exactly what was happening at this training camp and what it all means because he went through it at a young age. He grew up in the Middle East, a younger son of a Muslim family, whose "best hope" for meaning in life was to kill the enemies of Islam because becoming a martyr would guarantee his entire family's unconditional right to enter Heaven.
So what's the difference between CNN and I Spy Radio? When CNN has a "Middle East expert" or "Muslim expert" on to discuss Islam, it's to have them on as apologists—to make excuses for Muslims sowing the seeds of terror. I Spy Radio has a genuine Middle Eastern Muslim—who turned from his Islamic faith on to warn others about it.
 Don't miss this extremely fascinating show that takes us into the mindset of terrorists as he discusses their real intentions on Christians and Jews. He also gives us some insights into what happened in the 1920s that resulted in a strategic and tactical change for Muslims in their struggle with the West. Can Islam and Christianity have peace? Can the Children of Ishmael be redeemed?
Can't catch the show? Monday, after the show airs, head to www.ispyradio.com to download a free podcast — or visit the archives to hear our past shows.
Podcast Version
Trapped under a heavy object? Missed the show? Don't worry—the podcast version will be right here after the show airs.
Links & Info
Kamal's ministry is Koome Ministries. Check out his line of teaching materials for churches and civic organizations.
You can also donate to Kamal to help support him as he seeks to bring Muslims to the truth and light of Christianity
Further Reading on Islamic Terror
Texas Exports More Oil Than It Imports For First Time Ever (Oilprice.com, Aug 21, 2018)

"The bulk of crude oil exports from the Houston-Galveston area went to China, Canada, Italy, and the UK, with exports to China averaging 300,000 bpd in both June and July. This month, however, not a single crude oil cargo has been loaded for China, according to media reports, amid growing trade tensions between Washington and Beijing.
"Meanwhile, however, Texas is on track to become the biggest oil producer after Russia and Saudi Arabia, according to production estimates by HSBC, quoted by CNN. If the estimates turn out to be correct, the Lone Star State will be pumping almost 6 million bpd in 2019."