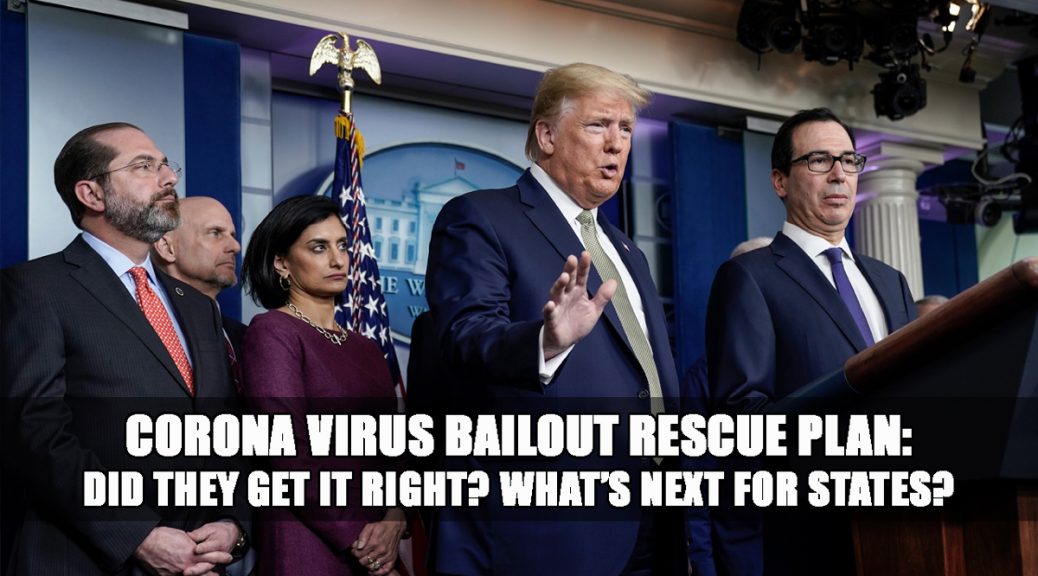 Corona Virus Bailout Rescue Plan | Will We Avoid Economic Disaster?
Podcast: Play in new window | Download
Subscribe: Apple Podcasts | Spotify | Stitcher | TuneIn | RSS | More
Show Summary: Congress passed its Corona Virus bailout rescue bill. Will it be enough to avoid economic disaster? What's next for all those states (like Oregon) that decided to shut down all those businesses? Plus, a little left wing myth busting.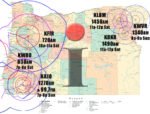 Five Different Times, on Seven Different Stations. Listen anywhere! All stations stream live!
Saturdays
10a – 11a: KFIR 720AM (entire Willamette Valley) | Direct Link to KFIR Live Stream
11a – noon: KLBM 1450AM (Union County) | Direct Link to KLBM Live Stream
11a – noon: KBKR 1490AM (Baker County) | Direct Link to SuperTalk Live Stream
7p – 8p: KWRO 630AM (Oregon Coast & Southeastern Oregon) | Direct Link to KWRO Live Stream
Sundays
8a – 9a: KWVR 1340AM (Wallowa County) | Direct Link: KWVR Live Stream
7p – 8p: KAJO 1270AM or 99.7FM (Grants Pass/Medford) | Direct Link: KAJO Live Stream
Air Dates: March 28 & 29, 2020 | Jonathan Williams
This Week: It's dicey in the US, no two ways to about it. And it's hard to know what or whom to trust. Like recent reports came to light that the small group scientists behind the much-vaunted study—that the White House and governments all around the world relied on to make drastic, economy-altering decisions that they did—may have drastically overstated the numbers.
Corona Virus Numbers: Were they Way off?
British scientist Neil Ferguson, using a computer model, had predicted 2.2 million Americans and more than half a million Brits would be killed. Now he and his team are backtracking on their modeling numbers.
During testimony to the U.K's parliament, he now predicts U.K. deaths from the disease will not exceed 20,000, and could be much lower. That means, their initial estimates were 25 times higher than they should have been.
This comes as Dr. Deborah Birx, the White House coronavirus response coordinator, reportedly said the administration was particularly focused on his report.  The doctor now has walked back those predictions and clearly stated that the actual numbers of those infected by the virus do not match the computer models (because they're much lower).
Corona Virus Bailout Passes
The economic and public health policies we're seeing enacted now have been based recommendations from advisers who used those overstated numbers, which has shut the American economy down.
Did Donald Trump just use the Corona Virus Bailout to gain control of The Fed…? Check this out from Yahoo News
As the stocks tanked, Trump has pushed back with a stimulus package to get cash into the hands of American workers who have been laid off. Or have lost their jobs.  Small businesses will have loans and grants available to keep them afloat as Trump pushes to get new policies in place for Americans to go back to work.
Corona Virus Bailout: Did they Get it (Mostly) Right?
But will the Corona virus bailout bill work? To get Americans – and America – back to work?
We welcome back Chief Economist for the American Legislative Exchange Council (ALEC), Jonathan Williams, to analyze what's been happening, and what's likely to happen.
Read Jonathan's Op-Ed in The Hill that he mentioned on the show – "A Free-Market Approach to Reviving the Economy Amid COVID-19 Distress"
Jonathan—who, like ALEC, believes in smaller government and fewer regulations—walks us through the details and impacts of this massive aid package. You'll come away with a broader understanding of what's happening, why smaller government consistently works, and, we hope, we'll soothe some nerves and calm some fear.  We discuss what the package will be doing, what it could do, and also some problems still on the horizon, especially for states that may have hastily sold their economic souls based on bad numbers.
Another very full show—including some myth busting of Leftist anti-business policies that you won't want to miss.
Check it Out! President Trump Posts Inspiring Corona Virus Video: "Hope"
Podcast Version
Links Mentioned
Jonathan Williams' organization is the American Legislative Exchange Council or ALEC. Their website is alec.org and Jonathan Williams' websites:  www.alec.org &  www.RichStatesPoorStates.org

Creative Policy Ideas to Address COVID-19 (

via ALEC

)

Definition of a recession (

via Investopedia

)

Remember when: "Oregon lawmakers weigh odds of a recession, as reserves grow" (

Oregonian, Jan 2019

)

More on the "wisdom of the crowd" – Lorenz, J., Rauhut, H., Schweitzer, F., & Helbing, D. (2011). How social influence can undermine the wisdom of crowd effect.

Proceedings of the National Academy of Sciences

,

108

(22), 9020–9025.

The Scientist Whose Doomsday Pandemic Model Predicted Armageddon Just Walked Back The Apocalyptic Predictions (The Federalist, Mar. 26, 2020)
Not mentioned but here's a breakdown of the spending bill: "Here's a breakdown of the $2T coronavirus bailout" (NY Post, March 27, 2020)
Related Links