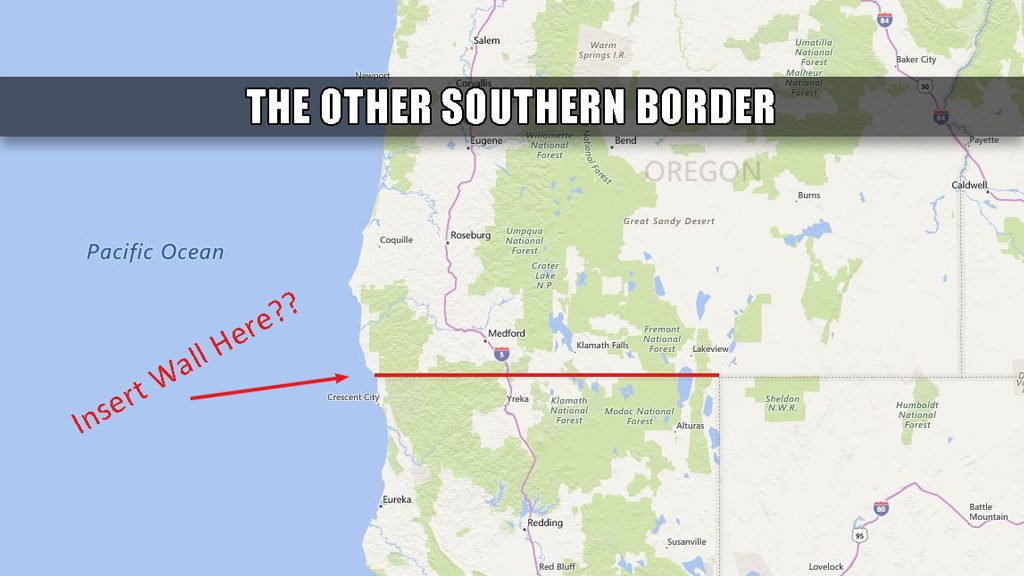 That Threat on our Southern Border
Podcast: Play in new window | Download
Subscribe: Apple Podcasts | Spotify | Stitcher | TuneIn | RSS | More
Show Summary: No. Not that southern border. We're talking about Oregon's southern border. That bastion of Liberal lunacy: California. Tune in to hear the strategies at play. Will the Left come up with a winning strategy? Or are they committing suicide? With James Hirsen and Steve Cortes.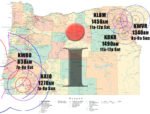 Listen anywhere! All stations stream live!
Saturdays
10a – 11a: KFIR 720AM (entire Willamette Valley) | Direct Link to KFIR Live Stream
11a – noon: KLBM 1450AM (Union County) | Direct Link to KLBM Live Stream
11a – noon: KBKR 1490AM (Baker County) | Direct Link to SuperTalk Live Stream
7p – 8p: KWRO 630AM (Oregon Coast & Southeastern Oregon) | Direct Link to KWRO Live Stream
Sundays
8a – 9a: KWVR 1340AM (Wallowa County) | Direct Link: KWVR Live Stream
7p – 8p: KAJO 1270AM (Grants Pass/Medford) | Direct Link: KAJO Live Stream
Air Dates: June 9 & 10, 2018 | James Hirsen & Steve Cortes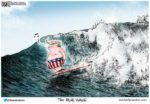 Be sure to tune in this week as we look ahead at the November 2018 races by looking at what happened in the 2018 California primaries. Is there hope for California?
And should those of us in deep blue states like Oregon take some hope?
Is there a "Blue Wave" coming?
Will the hate-filled rhetoric from the Left fire up their base?
Will the Democrats defense of MS-13 and embrace of illegal immigration win the Latino vote? This and a lot more on this week's I Spy Radio Show.
At the end of all this, who's going to need that other southern border? Oregon? Or California? If California can turn things around and drive the Democrats from office, we may not need that wall on Oregon's Southern border after all.
But Calif might want one — to keep out Oregonians if we can't get our act together.
Podcast Version
Trapped under a heavy object? Missed the show? Don't worry—the podcast version will be right here after the show airs.
Links Mentioned
James Hirsen (Segments 1–3)
Steve Cortes (Segments 4–6)