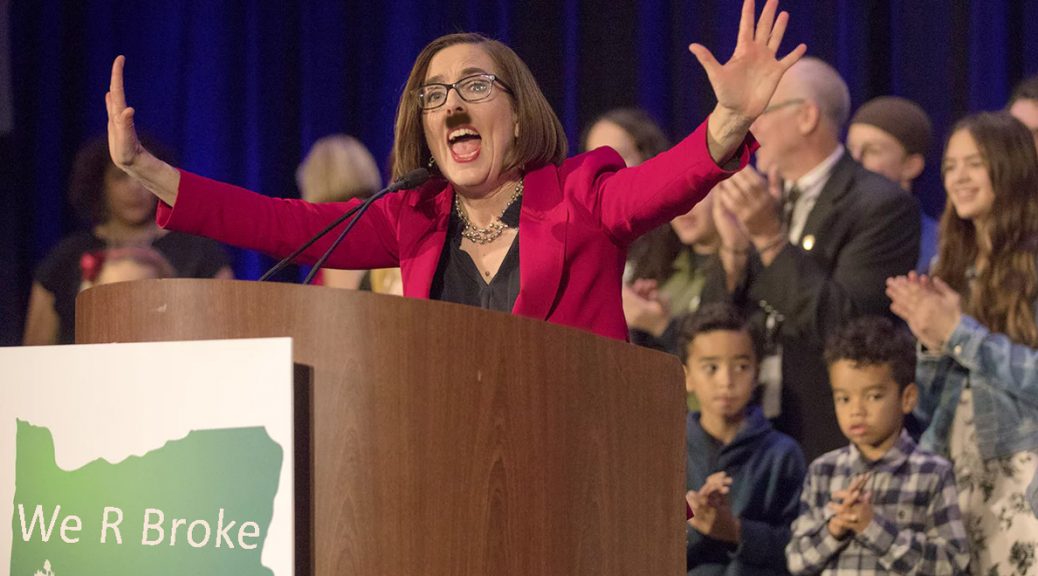 Oregon's Economic Outlook: Math meets Imaginary
Podcast: Play in new window | Download
Subscribe: Apple Podcasts | Spotify | Stitcher | TuneIn | RSS | More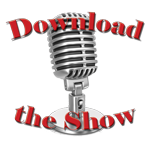 Show Summary: Do you have an unlimited amount of money? Or time?  If not, then welcome to the world of economics—where math meets reality. Or, if you're you're talking about Oregon Democrats in charge of Oregon's economic outlook, where math meets imaginary.
Original Air Dates: June 8 & 9, 2019 | Guest(s): Jonathan Williams
When it comes to economic outlook, there's no better organization to turn to than ALEC — American Legislative Exchange Council, the nation's premiere economic forecaster for the 50 states. And when it comes to Oregon's economic outlook, they know what can make Oregon successful.
If only Oregon Democrats did.
Oregon's Economic Outlook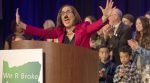 We've said often that Oregon is the Petri dish for all things Left, except the Petri dish is no longer needed to prove what works or doesn't work in economics.  States across the U.S. are demonstrating how increased taxes are not the way to economic recovery.  And even though the proof is in the pudding our Democrat legislators refuse to take heed.
Now ranked a very dismal 44th in ALEC's survey of economic outlook among the states, Oregon may soon find their economic coffers emptying as businesses leave to move to much more friendly taxed states.  It's already happening. Stimson Lumber announced this last week that they were packing up, closing their operations in Forest Grove, and heading out of state.
Oddly, with all its spending, Oregon may soon be one of the biggest cheerleaders of the Trump economy. Because what do you think will happen if suddenly the economy retreats when Oregon just decided to raise billions in new taxes?
Jonathan Williams from ALEC
To bring clarity to the problems of high taxed states we bring on Jonathan Williams, co-author of Rich States Poor States to give us the good and bad news of how states are dealing with Trump's booming economy.  He discusses Oregon's problems and why it was ranked so low—and that was before the new multi-billion-dollar business tax was passed.
We also get to look at what states like Idaho, Texas, Tennessee and others are doing not only enjoying Trump's tax cuts but jumping on and cutting their own state taxes that highly benefits their citizens. (Like and support your people? What a concept!)
Listen to find out how Oregon is starting down the path of socialism by the D's desire for centralized planning.  Hear what one Democrat Senator had to say while standing on the senate floor about businesses that could no longer afford to stay in Oregon. And listen to hear how Democrats are using the tax codes to only allow the "right" kind of business to operate in Oregon. Is this a new trend in national politics?
If nothing else, Oregon Democrats are proving the importance of borders. If the D's get too destructive you can vote with your feet.
Podcast Version
Never Miss an I Spy Radio Show!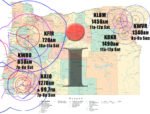 Five different times, on seven different stations. Listen anywhere! All stations stream live!
Saturdays
10a – 11a: KFIR 720AM (entire Willamette Valley) | Direct Link to KFIR Live Stream
11a – noon: KLBM 1450AM (Union County) | Direct Link to KLBM Live Stream
11a – noon: KBKR 1490AM (Baker County) | Direct Link to SuperTalk Live Stream
7p – 8p: KWRO 630AM (Oregon Coast & Southeastern Oregon) | Direct Link to KWRO Live Stream
Sundays
8a – 9a: KWVR 1340AM (Wallowa County) | Direct Link: KWVR Live Stream
7p – 8p: KAJO 1270AM or 99.7FM (Grants Pass/Medford) | Direct Link: KAJO Live Stream
Links Mentioned