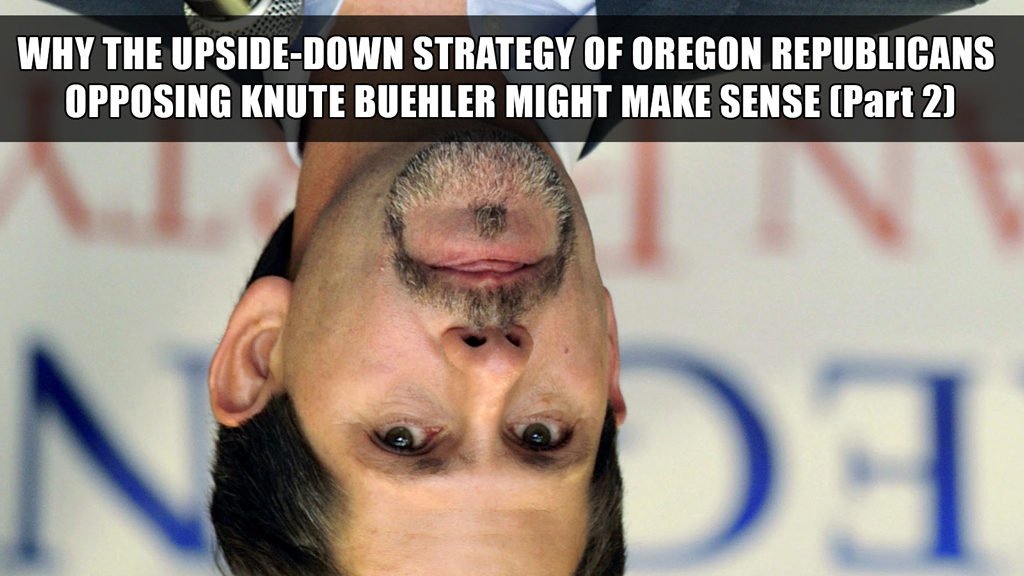 Podcast: Play in new window | Download
Subscribe: Apple Podcasts | Spotify | Stitcher | TuneIn | RSS | More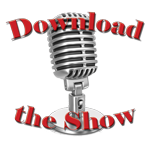 Show Summary: In a followup from last week's show, we talk with Portland Radio Superstar, Jayne Carroll, about the difficulty facing Oregon Republicans this year. Can Republicans trust Knute Buehler? Should they? Should they vote for him? Plus, more on government corruption and leftist billionaires and their secret operatives implanted in Oregon's Attorney General office. The Kavanaugh hearings. And O'Keefe's latest uncovering the Deep State's sabotage of the Trump administration.

Original Air Dates: September 22 & 23, 2018 | Guest: Jayne Carroll
Last week, we asked whether Oregon Republicans can trust their own candidate, Knute Buehler. Why? Because during the primary, while running against two conservatives, Knute said he opposed a carbon tax. He even called such a scheme Kate Brown's "honey pot."
And then, within weeks of winning the Republican primary, Knute flipped. And now he says he wants a carbon tax.
So which version of Knute do you trust? Primary Knute? Or general election Knute? (Funny how he hasn't changed his stance on abortion though.)
Our guest last week, Chuck Wiese, a meteorologist and fierce global warming debunker, knows that global warming—now "climate change" (because people are stupid, apparently)— is a scam. Chuck looks at the devastation a carbon tax did to both California and its once proud Republican Party. California's carbon tax, passed by Arnold Schwarzenegger, a "republican" governor, with the aid of California Republicans, destroyed both the state and the Republicans. As a result, some 10,000 businesses have been forced out of California by the carbon tax.
And now Knute Buehler says he wants a carbon tax. Is Knute trying to destroy Oregon? Or the Oregon Republican Party? Or both?
The Don't Vote Knute Buehler Strategy
Chuck believes that if Kate Brown gets elected, she won't be able to pass a carbon tax. Why? Because Republicans in the house and senate will oppose her simply because she's a Democrat trying to pass (in Knute's words) a honey pot for Democrats and their Democrat allies.
But if "republican" Knute Buehler gets elected, it's a different story. Knute will get a carbon tax passed, where Kate Brown will fail if she gets elected. Why? Because in the Knute scenario, Republicans will actually want (or feel obligated to) to support their newly elected "republican" governor.
Imagine that. Republicans passing an anti-business carbon tax. A tax that could punish businesses to the tune of some $17 billion. A tax that will raise prices on every thing. And worse, a tax that will send tens if not hundreds of millions of dollars to… wait for it…Democrats.
If Oregon Republicans pass a carbon tax, it will be like writing checks to the political opponents.
Perhaps this kindergarten-level of "strategic thinking" is why the Oregon Republican Party are in the hole to the tune of –$13,000. Meanwhile, the Oregon Democrat Party is  sitting on a cool half-million in cash in the bank.
So you can see why Chuck Wiese believes it would be better for Oregon Republicans not to elect their own candidate. And it does make a lot of sense—as horrible as it sounds. Sometimes, strategy is very messy. So what are Republicans to do?
That's why we call in talk show host and long-time political strategist, Jayne Carroll.
This Week's Show: Jayne Carroll
In the Portland area, Jayne Carroll is a radio superstar. The First Lady of Radio. Last week's show (The Impossible Choice Facing Oregon Republican Voters This Year) featured Chris Horner, who revealed that Leftist billionaires are secretly embedding global-warming operatives right into states' attorney general offices. We also talked with Chuck Wiese about his strategy and reasons not to vote for Knute Buehler. Knever Knute. Because Jayne has over 30 years experience in Oregon politics, we want to get her take on things.
While you'll have to listen, here's a hint. She's not thrilled with Knute Buehler. But should Republicans sit this one out? What about the other issues? Will Knute do to the Oregon Republican Party what Schwarzenegger did to California Republicans?
Or what about this: is Knute a Deep State or at least a Democrat plant?
You'll have to tune in to find out.
We also get her take on the Kavanaugh hearings, the accusations of Christine Ford and the games Democrats play. the latest from Project Veritas exposing the Deep State, and lots more.
Don't miss this terrific show with one of the best talk show hosts in Portland.
Podcast Version
Never miss a show! Five Different Times, Six Different Stations. Listen anywhere! All stations stream live!

Saturdays
10a – 11a: KFIR 720AM (entire Willamette Valley) | Direct Link to KFIR Live Stream
11a – noon: KLBM 1450AM (Union County) | Direct Link to KLBM Live Stream
11a – noon: KBKR 1490AM (Baker County) | Direct Link to SuperTalk Live Stream
7p – 8p: KWRO 630AM (Oregon Coast & Southeastern Oregon) | Direct Link to KWRO Live Stream
 Sundays
8a – 9a: KWVR 1340AM (Wallowa County) | Direct Link: KWVR Live Stream
7p – 8p: KAJO 1270AM (Grants Pass/Medford) | Direct Link: KAJO Live Stream