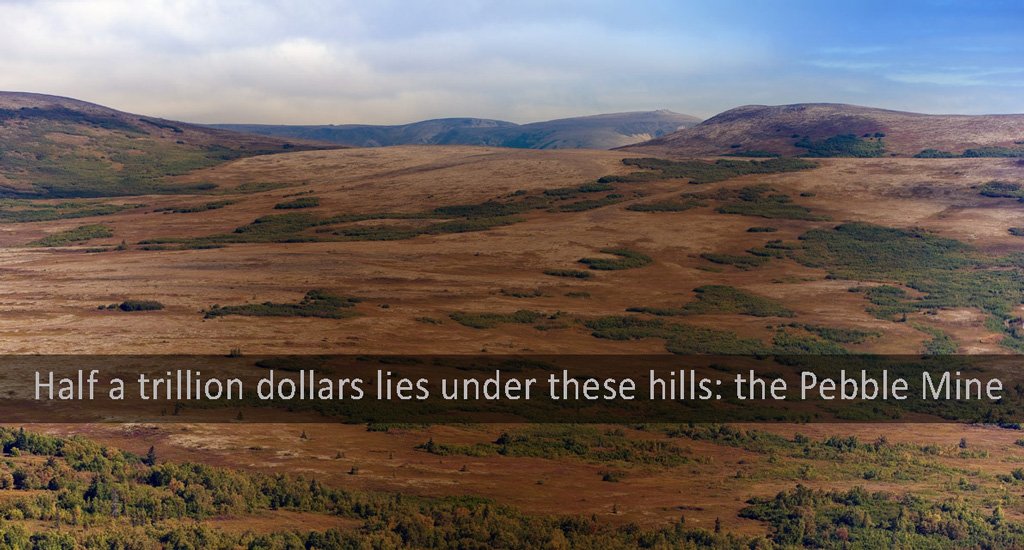 Pebble Mine — Winning against Environmentalists
Podcast: Play in new window | Download
Subscribe: Apple Podcasts | Spotify | Stitcher | TuneIn | RSS | More
Show Summary: The Trump administration is winning against extreme environmentalists. Tune in to hear some exciting news about the Pebble Mine project in Alaska, its tremendous wealth just waiting to be taken, and how the rabid environmentalists are the past,  not the future. Also, we talk with Jeff Jimerson of Oregon Life United about their plans to turn the tide for pro-life in Oregon in 2018.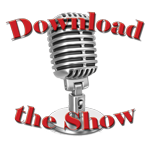 Never miss a show! All stations stream live!
7:00AM Saturday: KUIK (Portland)
11:00AM Saturday: KBKR (Baker City) | KLBM (La Grande)
7:00PM Sunday: KAJO (Grants Pass)
Original Air Dates: Jan. 13 & 14, 2018 | Jeff Jimerson & Mike Heatwole

Welcome to another edition and another year of I Spy Radio — helping you to get a little more intelligence on big govt. If this is your first time joining us, a special welcome to you as we kick off a new year. We hope you'll join us every week as we give you more intelligence in one hour than most shows do in three.
The first part of a two-part series focused on natural resources. And there is some good news on that front—for once.
Speak Life 2018
But before we get to the natural resources portion, our first guest is Jeff Jimerson, founder of Oregon Life United and lead petitioner to stop taxpayer funded abortions in Oregon.  To help get the word out on this signature initiative, his organization is bringing Mike Huckabee to Oregon, January 21st and 22nd.
We talk to Jeff about whether it's true or not that Oregon has no pro-life laws to protect the unborn. No parental notification, no limits?  And then don't miss the information on Gov. Huckabee's visit to Oregon at their Speak Life 2018 event—and that's not all.  This group has some exciting plans coming up, so we'll be having Jeff back on to give updates as plans come to fruition.
Progressive politicians are wrong if they think free abortions for all is a winning strategy. Especially for today's youth. Polls show an overwhelming majority of today's youth are pro-life. Why? Because they're the sonogram generation. They grew up at a time mom came home from the doctor with sonogram pictures and say, "See? This is your baby brother or this is your baby sister. Here's the head… Here's her arm…" They know that's a baby in there, not some "blob of tissue."
Pebble Mine
Then we switch hats to focus on natural resources something environmentalists have fought against for years.  But what these extremists don't understand is that being an environmentalist doesn't mean we can't touch natural resources, it's more about how you treat the lands and the people when you do harvest resources.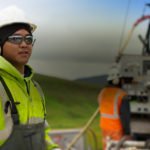 We head back to Bristol Bay, Alaska, to talk about one of the most richest mineral deposits in the world: the Pebble Mine project.  A mine that has been put on hold for years as the Obama administration refused to even allow the permitting process to begin.
Long-time listeners of I Spy will remember that Pebble Partnership was forced to sue the EPA to give them same rights as any other mining company and discovered that the EPA had been conspiring with environmental groups to stop the Pebble Mine from ever submitting a permit application.
Now with the Trump administration in place the EPA has allowed the permitting process to begin, a process that will take years to finalize.  And with a growing economy, America will need the gold, copper, and other minerals of Pebble Mine to build computers, cell phones, and other essentials that we use daily in our lives.
Winning against Environmentalists
But it's more than just Pebble Mine. Tune in to hear how after years of shutting down and, dare we say, terrorizing industry, the extreme environmentalists are on the defensive.  It's about time. Don't miss to hear how the extremists are "old school" and their fear-mongering is out of touch with modern-day approaches to natural resources.
And don't miss next week's show as we continue our focus on natural resources: Could there be some hope for Oregon?
Speak Life! 2018


We're pleased to announce that Oregon Life United is bringing out Mike Huckabee on January 21st and 22nd to help with the signature gathering effort. He'll be speaking at Portland, Salem, and Medford.  To get the details go to https://www.oregonlifeunited.org/speaklife/ and order your $20 tickets online.  Look for the discount code button and type in ISpyRadio (all one word) to get $5 off per ticket. That's 25% off!
Podcast Version
Speak Life and Oregon Life United Links
Pebble Mine Segment Links
More information about the Pebble Mine can be found at pebblepartnership.com
Breaking the backs of the Enviro movement (something we'll see more of under the Trump administration): "Exxon Prepares To Sue California Cities, Says They Contradict Themselves On Climate Change" (Jan. 8, 2018)

Cities in CA at sea-level on the one hand claim in their lawsuits against Exxon a high risk of flooding due to Climate Change, in some cases, a 99% chance of flooding due to sea levels rising. But now Exxon is suing them, saying that if that's true then those cities defrauded investors who bought bonds those cities issued, which somehow failed to mention flooding risks.

Trump moves to give local communities more control over public lands near those communities — opening it up to mining, mineral exploration, farming, etc. (need link)
(Gov) Walker doubles down on opposing Pebble Mine (Alaska's Energy Desk, Oct 8, 2017)
Trump's EPA Is On Course To Retire Half Its Staff (Daily Caller, Jan 9, 2018)
The EPA's Waters of the United States Rule pits the EPA against farmers, miners, and other industry (Politico, May 27, 2015)
With new life under Trump administration, fresh Pebble Mine details released (Alaska's Energy Desk, Jan 5, 2018)
Pebble Partnership EPA Application (Application Dec 22, 2017)
First glance at Pebble's new plans (KDLG Bristol Bay Public Radio, Oct 5,2017)
Pebble names First Quantum Minerals as new partner (KDLG, Dec 18, 2017)
The Senate tax bill would allow oil drilling in Alaskan wildlife refuge (CNN Money, Dec 4, 2017)
Developing Alaska's wildlife refuge is a win-win-win (WA Post, Nov 30, 2017)