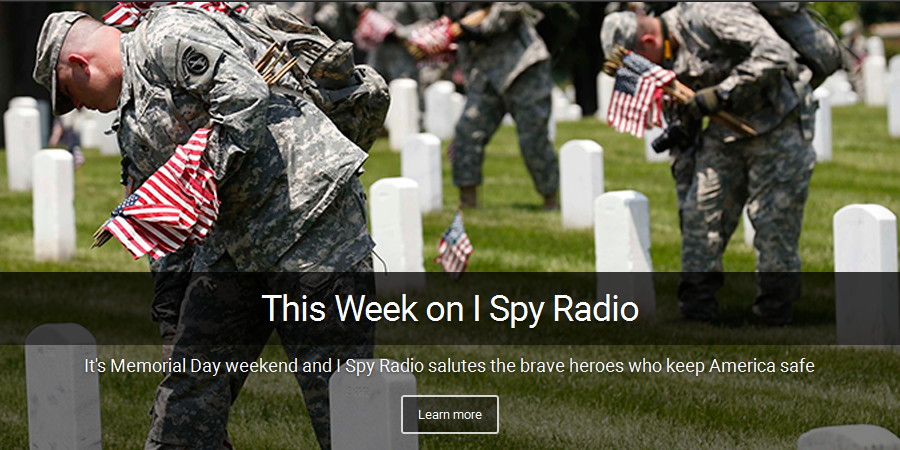 Show 5-21 Memorial Day – Heroes and EMPs
Podcast: Play in new window | Download
Subscribe: Apple Podcasts | Spotify | Stitcher | TuneIn | RSS | More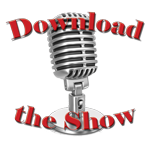 Air Dates: May 23 & 24, 2015
It's Memorial Day weekend, the official kickoff to summer. Parades, picnics, hot dogs and apple pie, flags everywhere. It is a great weekend to be an American.
And none of that it possible without the dedication and sacrifice of those who fight to keep this country free. On this week's show, we do that with bestselling author—and huge supporter of the military—Scott McEwen, whose latest book, The Sniper and the Wolf, just hit shelves this week. Scott joins I Spy Radio for a celebration of America and her heroes.
But before Scott, we'll talk with Dr. Gerard Lameiro, who will update us on a very real threat to America—one that, up until recently, seemed the stuff of movies and science fiction: an EMP. An electromagnetic pulse is not designed to destroy buildings or kill people; instead, it's designed to electronics. As incredible as it sounds, when an EMP goes off, all electronics in its blast area are rendered useless—unless they're protected. (See below for some EMP protection resources.)
An EMP device on board a high-speed missile and launched a few miles from our shore, in international waters, would take only seconds before it could be detonated above major population areas. And it would take years for that area to recover. This is what keeps America's strategists and defenders up at night. Tune in to hear what, if anything, they're doing about it. Find out why a billionaire hedge fund manager says, "Of all the things that are possible, nothing is more scary than an electromagnetic pulse."
Update (May 26, 2015): Mark asked if there were non-nuclear EMPs. According to the Daily Mail, it turns out that there are: a low-powered EMP missile that destroys electrical systems in its path as it flies over. No nuclear warhead needed. "In 2012, aircraft manufacturer Boeing successfully tested the weapon on a one-hour flight during which it knocked out the computers of an entire military compound."
Links Mentioned
EMP Protection Resources
There are a lot of great resources on the web – everything from some simple DIY projects to elaborate, pre-made Faraday cages. Do you have a resource we should add? Contact us to add it to the list or add yours in the comment section.
One of the best things you can do to protect yourself against an EMP is to store drinking water, food, and other survival items (e.g., heating/cooking sources, and home-protection). Consider that it could take weeks at a minimum for vital systems to recover and probably years to fully recover.
Water is hard to store so look to buy a water purification system (consider that you may not be able to boil water). You can find many options out there but a $16 LifeStraw could literally be a lifesaver
If you have no other options, or need something quick while you build a better option, an old microwave apparently can be used as a makeshift Faraday cage but it not as reliable as a true Faraday cage
A better option is to make a Faraday cage out of a metal trash can
EMP cover – this is a unique lined, multi-layer "envelope" that you can slip electronics into