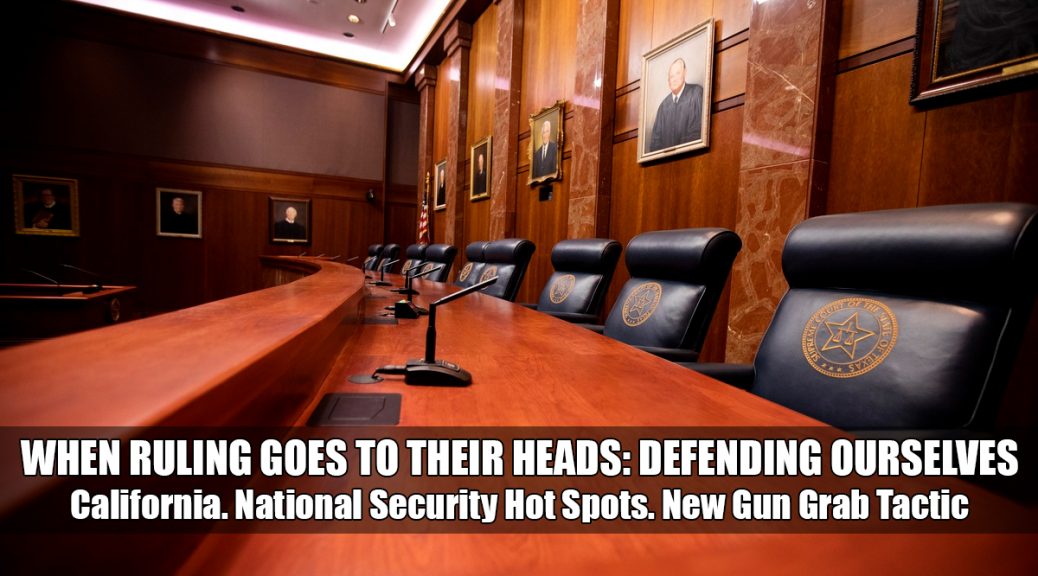 When Ruling goes to their Heads | Defending Ourselves
Podcast: Play in new window | Download
Subscribe: Apple Podcasts | Spotify | Stitcher | TuneIn | RSS | More
Show Summary: A look at what's happening in California, assaults on liberty, national security hot spots coming up, and the intrusion of Big Tech (including right into what you thought was a harmless email) as Big Tech makes itself the vanguard of Big Government. Plus a new gun grab tactic right here in Oregon's Petri Dish.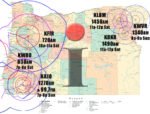 Five Different Times, on Seven Different Stations. Listen anywhere! All stations stream live!
Saturdays
10a – 11a: KFIR 720AM (entire Willamette Valley) | Direct Link to KFIR Live Stream
11a – noon: KLBM 1450AM (Union County) | Direct Link to KLBM Live Stream
11a – noon: KBKR 1490AM (Baker County) | Direct Link to SuperTalk Live Stream
7p – 8p: KWRO 630AM (Oregon Coast & Southeastern Oregon) | Direct Link to KWRO Live Stream
Sundays
8a – 9a: KWVR 1340AM (Wallowa County) | Direct Link: KWVR Live Stream
7p – 8p: KAJO 1270AM or 99.7FM (Grants Pass/Medford) | Direct Link: KAJO Live Stream
Mondays
After the show airs on our network of radio stations, you can listen to our podcast either here on our site or your favorite podcast platform. We are now on Apple podcasts, Spotify, Stitcher, TuneIn, and more. See the full podcast list.
Original Air Dates: Feb 6th & 7th, 2021 | Scott McEwen & Rob Taylor

This Week: Many of us groan, especially those who live in blue states, when the legislative session is upon us.  With Oregon in the lead for making everything obnoxious by following the mantras for "citizen safety": keeping your distance, suffocating under hot and uncomfortable face coverings, or locking our children out of enjoying sports and social events. We don't have to look very hard to figure out why blue state governors are taking some heat.
But not to worry. Who needs fiscal responsibility when the money cavalry is on its way in the $2 trillion Covid Blue State Bailout.
Gruesome Newsome
Could it be that liberal California might actually kick their idiot, er, governor to the curb? As of this writing, over 1.4 million Californians signed the recall petitions. And, surprisingly, Silicon Valley CEO's joined the rebellion. They sent big donations to the recall effort.
Gasp!
Could it be that blue state governors, and state and federal legislators, are beginning to find out that a free people won't be tied to their draconian orders? We can hope!
Scott McEwen
Scott McEwen, a former Oregonian who has lived in California for many years. He talks to us about what has happened in California, Newsome's overreach, and those candidates who are already lining up to run for governor when the recall completes its goal.
Scott also discusses the cancel culture and what is happening with censorship and why.  And of course we can't let Scott go without getting his take on international security issues, such as China and Korea — and what a Biden administration may do to Middle East peace.  Did you know there was a coup in Myanmar? Yep. Myanmar (aka Burma) just had a coup over, of all things, voter fraud.
Rob Taylor
Next up we welcome back Rob Taylor, who himself has been impacted by an attempt to cancel and censor. Rob says how his e-mail account with MailChimp was permanently suspended for a Patriot Prayer link he had in one e-mail.  No warning. Just cancelled.
Then, to add to the censorship, suddenly far-left radicals in Coos County started calling the station where his radio show airs. They demanded he be cancelled. And they started trying to boycott his advertisers.
Far-left radicals who want only their voices heard but no others. Is that really what they think of as "freedom of speech"?
Rob also catches us up on 2nd Amendments issues here in Oregon, including current legislature bills. And a brand new anti-gun tactic the Left is trying out in our Oregon Petri Dish.
The I Spy Radio Show Podcast Version
Trapped under a heavy object? Missed the show? Don't worry—catch the podcast version. I Spy Radio is now available on your favorite platform, or you can grab it right here. The player should be right at the top of the page. See the full list of podcast options.
Links & Info
Hell Week and Beyond: The Making of a Navy SEAL Hardcover – May (Amazon)
New Mexico bill would fine parents for teaching children how to shoot (The Post Millennial, Feb 3, 2021)
Explainer: Crisis in Myanmar after army alleges election fraud (Reuters, Jan 31, 2021)
Myanmar election commission rejects military's fraud claims (Washington Times, Jan 29, 2021)
Burma Groups Expose Fraud and Abuse in the November 7 [2010] Elections (National Democratic Institute, circa 2011)
fraudulent myanmar 202 election
https://www.reuters.com/article/us-myanmar-politics/myanmar-military-seizes-power-detains-elected-leader-aung-san-suu-kyi-idUSKBN2A00VC
EXCELLENT article. 5 steps to survive the Marxist Purge (WND, Jan 11, 2021)

From here on, under their new relentlessly repeated revisionist narrative, Trump will be the American Hitler and every Deplorable a white supremacist. In their minds, and to the Blue Pill Public, this will justify their every action against conservative speech, thought, symbol, organization and person.
Step 1 is to document everything. And this is especially true because we know the Left wants to purge history and especially of America's history and founding.