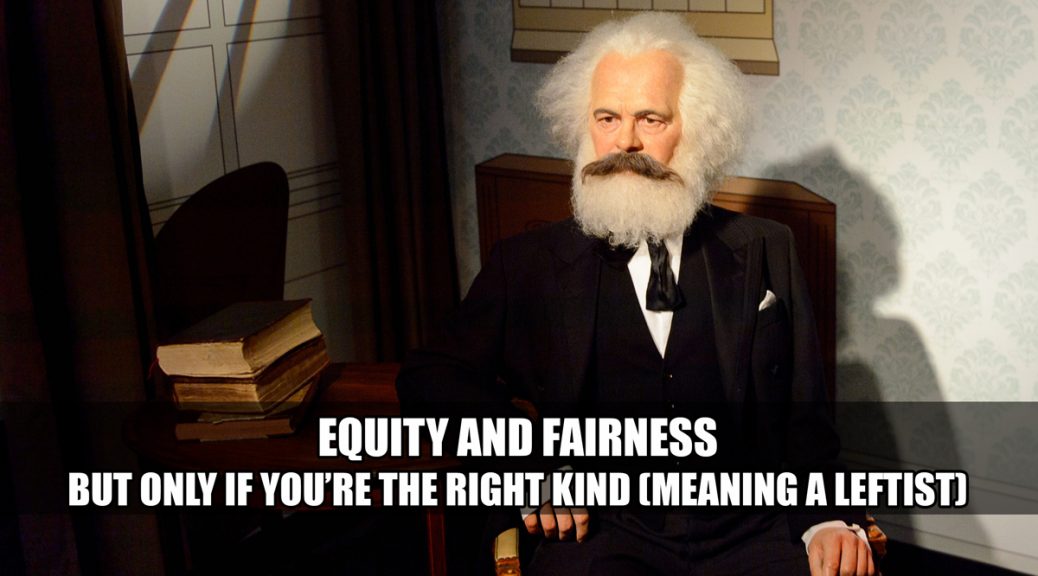 Equity & Fairness (But Only if You're the Correct Kind)
Podcast: Play in new window | Download
Subscribe: Apple Podcasts | Spotify | Stitcher | TuneIn | RSS | More
Show Summary: Last week, our guest said a new focus of the political left is to infuse "equity and fairness" into everything. This week, we dig a little deeper into how that plays out: in community safety and policing, (including defunding the police), reparations, and especially socialized health care.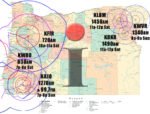 Five Different Times, on Seven Different Stations. Listen anywhere! All stations stream live!
Saturdays
10a – 11a: KFIR 720AM (entire Willamette Valley) | Direct Link to KFIR Live Stream
11a – noon: KLBM 1450AM (Union County) | Direct Link to KLBM Live Stream
11a – noon: KBKR 1490AM (Baker County) | Direct Link to SuperTalk Live Stream
7p – 8p: KWRO 630AM (Oregon Coast & Southeastern Oregon) | Direct Link to KWRO Live Stream
Sundays
8a – 9a: KWVR 1340AM (Wallowa County) | Direct Link: KWVR Live Stream
7p – 8p: KAJO 1270AM or 99.7FM (Grants Pass/Medford) | Direct Link: KAJO Live Stream
Mondays
After the show airs on our network of radio stations, you can listen to our podcast either here on our site or your favorite podcast platform. We are now on Apple podcasts, Spotify, Stitcher, TuneIn, and more. See the full podcast list.
Original Air Dates: March 13th & 14th, 2021 | Nadra Enzi & David Ridenour

This Week: During Biden's recent national address (actually, it's been his only national address since ascending to the presidency), he pushed the point that if Americans would just obey the mandates they'd be allowed to celebrate Independence Day. Really? We must have very different ideas about the concept of independence.
Equity and Fairness
Actually, Joe's approach could safely be called the far-left's approach to governing, maybe even life. If you'd just throw down your inalienable rights, we'll let you live. And you'll think you're free because we won't mess with you as long as you do everything we tell you to. And that's where America is heading under a Biden presidency. Follow the mandates regardless of Constitutional rights and we'll get along just fine.
And, if you missed our show last week, with Kimberly Hermann of Southeastern Legal Foundation, you got a hint of it. Fairness and equity. This is the new focus of the political Left. The Marxists in all their forms.
Fairness and Equity: Socialized Medicine Version
Two of the big mandates, or rules, they want to push on America is socialized medicine and climate change. Both prescribe a different way of life that hands over personal freedoms and decisions in exchange for "government protections".
Protections that allow the government to dominate every part of the American way of life. And remember: if they're protecting it. They can also take it away.
And just wait until the vaccine mandates start coming out— determining whether or not you'll be allowed to travel if you don't have one, as countries gather to collectively agree do so mimicking a one world order.
Nadra Enzi: Leftists choose Ideology over All Else
So this week, we pick apart that agenda and how it's trickling down into government policies and programs. Like reparations and soon the push to continue to fully socialize medicine. What's driving all this? Ideology.
To talk about all of this we bring back a favored guest, Nadra Enzi, who fights a daily battle to bring law enforcement and community together for a safer life. A community safety advocate, he's been on the battlefield of fighting for personal freedoms for years and discusses why now the push has become defunding police and reparations. All in the name of equity and fairness.
But when you break it down, it's really only targeted for a few. And it's really about those in power who want more power by dividing us.
David Ridenour, President of NCPPR
Then we talk to David Ridenour, founder and president of the National Center for Public Policy Research. David lived in Oregon many years ago, and things have certainly changed in this state. We discuss why NCPPR started in the Reagan days as a conservative think tank.
And there's no greater example of Marxist ideology than socialized healthcare. We're living through it right now. Because, as we've said many times on I Spy Radio, if you give the government power over your healthcare, you give them the right to control every part of your life. W
hy? Because now you're fiduciary liability to them.
Government has the Lock. You Gave them the Key
And just look what we're seeing. Covid has been the tool to lockdown the country, destroy a booming economy, and the excuse to demand compliance from citizens on everything from wearing masks to how close you're allowed to stand. So we talk with David about socialized medicine as a key to condition people to accepting government. In every aspect of your life. After all, it's about fairness and equity, right?
With the push toward a socialist state being driven harder than ever before, the work NCPPR does is more important now than ever.
The I Spy Radio Show Podcast Version
Trapped under a heavy object? Missed the show? Don't worry—catch the podcast version. I Spy Radio is now available on your favorite platform, or you can grab it right here. See the full list of podcast options.
Links Mentioned