Can Oregon be Made Great Again
Podcast: Play in new window | Download
Subscribe: Apple Podcasts | Spotify | Stitcher | TuneIn | RSS | More
Show Summary: This week we continue our discussion on natural resources. Last week, the Pebble Mine in Alaska is poised to begin harvesting half a trillion dollars. What's Oregon doing with their natural resources? We talk with Dr. Bob Zybach to find out what Oregon is doing wrong and what we should be doing. We also talk with Sam Carpenter who is running for governor as the Republican. He has some unique ideas on how to fix Oregon. Could Oregon turn red?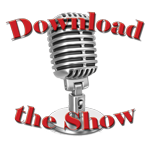 Never Miss a Show! All Stations Stream Live!
7:00AM Saturday: KUIK (Portland)
11:00AM Saturday: KBKR (Baker City) | KLBM (La Grande)
7:00PM Sunday: KAJO (Grants Pass)
Original Air Dates: Month 20 & 21, 2018 | Dr. Bob Zybach & Sam Carpenter

Why is it when we discuss natural resources it seems as if immediately those resources are always aligned with environmental issues?  Why is it they are never considered resources and their impact on income and expenses instead?  Especially when we are discussing rural communities who are nearing bankruptcy. A family turns to their bank accounts (their resource) as they determine budgets.  Shouldn't a state such as Oregon who has natural resources in their land "bank" be doing the same?
For instance, the wild fires that burned over a million acres of resources this past summer cost Oregon taxpayers a lot of money. That burn cost Oregonians a minimum of half a billion dollars.  Money that Oregon's depleted bank resources doesn't have.  And what's the answer that Kate Brown, Oregon's governor, has come up with?  Sell off a state forest that if managed is capable of supplying $400 million for Oregon's schools. And not only does she want to sell it off, but she wants to sell it off at a quarter of its value.  A very bad deal.
Oregon's Natural Resources: Money does Grow on Trees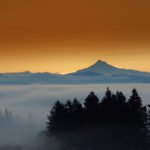 Our first guest, Dr. Bob Zybach, focuse s on why harvesting and managing our forests and natural resources would not only save Oregon tax payers money, it would make them a small fortune. And if managed well would turn around an economic disaster in rural communities. Who wants to inhale smoked-filled skies or watch wildlife habitat be destroyed?  No one.  It's a no-brainer to get behind and support people who are willing to step up and offer solutions. Dr. Zybach offers his well-researched, practical experiences he's had as a hands-on forester to stop this nonsense of fires in Oregon.
Don't miss the shocking "workaround" that Governor Kate came up with to get around pesky state laws. Not only will we not make money on the Elliott Forest, we're spending our future.
Can Oregon be Made Great Again?
We then turn to Republican gubernatorial candidate, Sam Carpenter, who has very intriguing ideas on how to get Oregon into a positive win/win scenario on these needless fires and to get Oregon into overall financial health.  A 30-year, highly experienced businessman specializing in fixing businesses in trouble, Mr. Carpenter brings a wide compliment of innovative ideas into the mix.  Having been a forester himself, he pinpoints the problems Oregonians want solved regarding forests and forest management.
Using his professional experience as a successful CEO he discusses not only his thoughts on forest management but how he'd tap into the advisors he's already working with to find the best solutions to stop the needless waste.  A man who's lived in rural areas all of his life, he understands the value of bringing their rural areas up to standards with living wages the way it used to be in Oregon.
And don't miss his notions on how to win in Oregon.  Hint: It's not about "reaching across the aisle" by giving up your principles, which is what so many Republicans think they need to do to attract Democrat votes.
Can Oregon can be made great again? Don't miss a show that will give you a lot of hope!
Advertise with Us!
Do you have a great business? Want your business to grow? We can help! Become a sponsor of the I Spy Radio show and we'll get your business on the air all across Oregon. We have some special deals for new advertisers – but you have to call us directly. Drop us an email at [email protected] or 503-465-iSpy (4779).
Podcast Version
Links Mentioned
Advertising with I Spy Radio – 2018 is off to a great start with a real opportunity for businesses to expand and grow. Will your business be one of them? You've got to advertise Thanks to the Trump tax cut, even here in Oregon people will have more money to spend.. But they can't buy from you if they don't know you're out there. We can get you on the air on our network of stations all across Oregon. We have some special deals for new advertisers – but you have to call us directly. Drop us an email at [email protected] or 503-465-iSpy (4779).
Save 25% on your tickets for the Mike Huckabee event, Speak Life 18! Use ispyradio as the discount code when ordering from oregonlifeunited.org'speaklife
Sam Carpenter's website: MakeOregonGreatAgain.com and his Facebook page is Sam Carpenter for Oregon
Related Links