Show 5-16 | Oregon Public Lands
Podcast: Play in new window | Download
Subscribe: Apple Podcasts | Spotify | Stitcher | TuneIn | RSS | More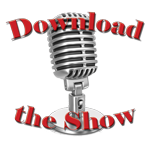 Air Dates: April 18 & 19, 2015
This week, we're investigating the latest scheme to "save" the timber industry by doing everything possible, short of actually cutting any trees. It never ceases to amaze that the so-called "smart people" in the room, our elected officials like Sen. Ron Wyden, want to do everything except the obvious.
In related news, Sen. Ron Wyden announced a plan to "save retail" by making it illegal to sell anything.
But with all this talk about forcing the feds to give control of state lands to the states, we're hearing concerns from listeners who want to know more about what, exactly, this would look like. What about miners' rights who hold federal mining claims? What about the wilderness areas — how do we develop areas without losing our natural heritage?
With guests Nick Smith of Healthy Forests and Rep. Ken Ivory (UT) of the American Lands Council.
Links mentioned
Rally 'Round the Flag Event
Wh
en: Saturday, June 20, 2015, 10am – 4pm
Where: Fairgrounds, Cottage Grove, Oregon
Cost: Free!
Here in Oregon, we have a strong heritage of using our natural resources wisely. But well-intended yet weak-minded "environmentalists" believe they are "protecting" the environment by not touching it–or allowing anyone else to harvest them. Worse, our lands are being controlled by people out east who've never set foot on them and have no idea about how to manage them; people who've been persuaded by the well-funded environmental lobby that we should never touch these lands.
Oregon Citizen's Lobby invites you to join them for a fantastic day of speakers, networking, and fun! And a chance to learn more about the effort to transfer control of the federal lands to the people who know best how to manage them: Oregonians.
The event will feature prominent leaders in this effort, booths, networking opportunities, and a panel discussion to answer your questions.
Featured Guests:
Rep. Ken Ivory (UT) of the American Lands Council
Noah Wall, FreedomWorks Grassroots Director
Jeff Kropf, Oregon Capital Watch
Mark Anderson, host of I Spy Radio
David Hunnicutt, Oregonians in Action
Dennis Linthicum, former Klamath County Commissioner