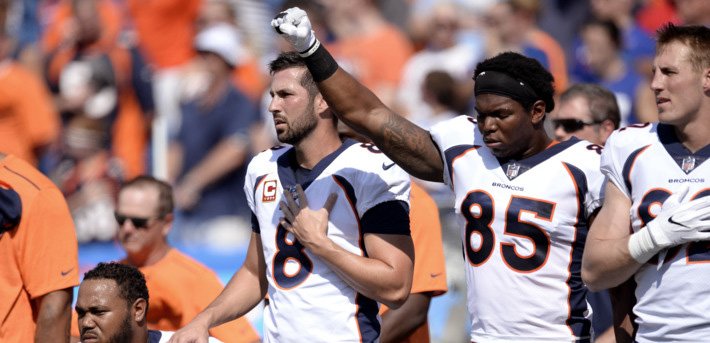 What the NFL Protests Reveal about a Deeper Problem
Podcast: Play in new window | Download
Subscribe: Apple Podcasts | Spotify | Stitcher | TuneIn | RSS | More
Show Summary: How is it that millionaires are claiming inequality in America? What the NFL protests reveal about much deeper problems in the Black community. Hint: it's not about "social justice."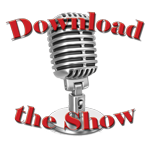 All Stations Stream Live!
7:00AM Saturday: KUIK (Portland)
11:00AM Saturday: KBKR (Baker City) | KLBM (La Grande)
7:00PM Sunday: KAJO (Grants Pass)
Air Dates: Month 21 & 22, 2017 | Burgess Owens

This Week: As is the case in many situations the NFL taking a knee is really only showing us the tip of the iceberg.  Filled with a large population of black players who are being paid millions, we're witnessing a culture and community that is blowing itself up.  Ratings are drastically falling as Commissioner Goodell is attempting to walk a very thin line between players and fans who are angry over players disrespecting our flag.  Over disrespecting our nation.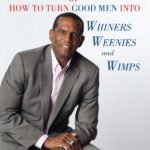 I Spy Radio is pleased to welcome back former NFL star and Super Bowl Champion, Burgess Owens. He is also the author of Liberalism: Or How to Turn Good Men into Whiners, Weenies, and Wimps.
Through Burgess' understanding of who has hijacked the Black community many decades ago, this week on I Spy Radio we will look into the players and what they've been taught that is finally coming out in a very public way.  But it doesn't just stop at the players.  We walk through a whole culture that has lost its way as those who want to destroy our beliefs and love of country make their move through these young players. And Colin Kaepernick, a troubled person, is the example that demonstrates how and why this is happening.
Sponsor: Wineries, churches, business, or agricultural… Need a steel building? Visit Landmark Pacific

Be sure to visit One Heart Project to learn more about solutions and sign the petition at Stop the Funding to stop Oregon from using taxpayer dollars to pay for abortions
Listen to find who's behind the deep roots in a culture that has taken a toll on one of our nation's most revered and loved sports by influencing our youth in black communities.  And don't miss Burgess's explanation of what needs to happen to change the culture, and what we all can do to help.
Podcast Version
Links Mentioned & Further Reading