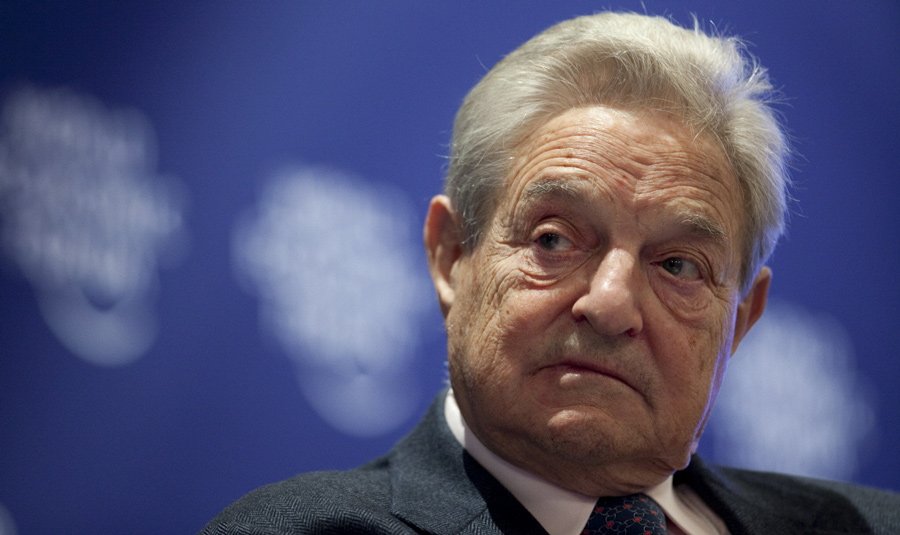 Podcast: Play in new window | Download
Subscribe: Apple Podcasts | Spotify | Stitcher | TuneIn | RSS | More
Show Summary: This week I Spy Radio shines a little daylight on George Soros. Journalist and author, Ron Arnold, who has studied the Left's funding mechanisms for decades, pulls back the curtain on this shadowy figure. George Soros has his fingers in nearly every plot and ploy by the political Left: anti-gun, anti-free-speech, riots, politicians, and the environmental movement. Speaking of which, First up, Dr. Bob Zybach to discuss a common-sense plan to sell Oregon's Elliot State Forest, if only Oregonians can convince their public officials to actually listen (you can take action here). Find out why Soros's billion-dollar Leftist foundations are so successful, while billionaires on the Right fall short. Oh, and did we mention a former Soros staffer gave Ron the inside information on this Insider of Insiders? You won't want to miss this.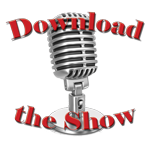 All Stations Stream Live!
7:00AM Saturday: KUIK (Portland)
11:00AM Saturday: KBKR (Baker City) | KLBM (La Grande)
7:00PM Sunday: KAJO (Grants Pass)
Air Dates: May 6 & 7, 2017 | Dr. Bob Zybach & Ron Arnold

George Soros spends millions to topple governments. He makes billions from the ensuing chaos. He wields power across the globe, in part because of a compliant mainstream media—which is mute either because they fear him or because he buys their silence by supporting their Leftist causes. George Soros made his fortune from shrewd investments but also by betting on destruction (his famous short selling of the British pound) and by supporting dictators only to demand special favors from them after their "elections."
If there is an anti-traditional-American-values organization, you can bet George Soros is likely behind it. Anti-guns, anti-traditional marriage, anti-federalist, anti-religion, and on and on. He is also known for heavily "investing" in Far Left environmental causes, in part because they are anti-capitalism. (As we say here on I Spy Radio, healthcare is how the Left controls people; the environmental movement is how the Left controls industry and corporations.)
Dr. Bob Zybach on the Sale of the Elliot State Forest
We start the show with Dr. Bob Zybach. For years, the Far Left environmentalists have had a stranglehold on politics in Oregon. This has led to massive waste and lost revenue from State Public Lands, like the Elliot State Forest, which is northeast of Coos Bay on the Oregon coast.
How bad is it? Oregon loses tens of millions every year thanks to mismanagement—when it should be making at least $5 million per year. The losses have been piling up, year after year, with timber either rotting away or burning away in forest fires, that the State has decided to cut its losses (rather than cutting trees—at a profit, mind you) that Oregon has decided to sell this 80,000 acres. The land is valued at $800 million. But thanks to the terms and conditions and regulations piled on it, they only received one bid: for $200 million. Just 25% of the value. And which will only generate 10 jobs.
But there's a better way. Dr. Zybach walks us through what is happening with the sale and how a decades' old, common-sense plan could be the answer. If only Oregonians can make politicians listen.
Exposing George Soros, Part 1
We then turn to Ron Arnold, for Part 1 of our examination of George Soros, the billionaire behind so much of America's current woes. Mr. Arnold got his journalistic start back in the 1990s when Oregon had the Spotted Owl fiasco that ended up destroying Oregon's logging industry, much to the surprise of many in the timber business.  They were surprised because nobody took it seriously that an owl could shut down a whole industry.
Mr. Arnold has written ten books and edited 12. His special focus is the means the Left funds its operations. He has made a special focus of George Soros. And, thanks to a former Soros staffer, Mr. Arnold has the goods on George Soros.
We'll walk you through how George Soros lurched into politics—thanks to several names you'll recognize and who are still operating behind the scenes today.  You'll also hear how Soros developed unique operational strategies and why they are more successful than those on the Right.
This week is a broad look at George Soros and how he spins his many-layered webs. Tune in to hear how Soros helped bring down the Soviet Union, his organizational operations, his hypocrisies, and how he does what he does.
Next week, we'll look further behind the scenes and some specific examples of how he seeks to cripple America. Don't make the mistake of thinking he's not trying to take America down.
After all, he's already done it in other countries.
Links Mentioned