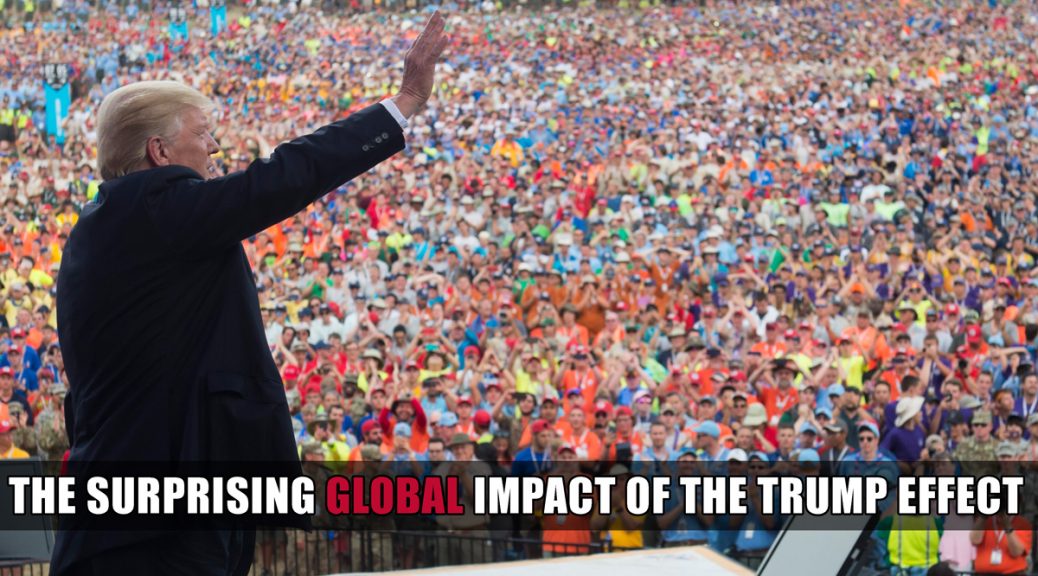 Surprising Impact of the Trump Effect | Changing the World to the Good
Show Summary: The Trump effect is making us more competitive globally and other countries want leaders like him. But there's one area where we're still being beat. And it's a communist country doing it.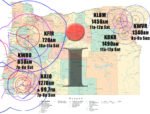 Five Different Times, on Seven Different Stations. Listen anywhere! All stations stream live!
Saturdays
10a – 11a: KFIR 720AM (entire Willamette Valley) | Direct Link to KFIR Live Stream
11a – noon: KLBM 1450AM (Union County) | Direct Link to KLBM Live Stream
11a – noon: KBKR 1490AM (Baker County) | Direct Link to SuperTalk Live Stream
7p – 8p: KWRO 630AM (Oregon Coast & Southeastern Oregon) | Direct Link to KWRO Live Stream
Sundays
8a – 9a: KWVR 1340AM (Wallowa County) | Direct Link: KWVR Live Stream
7p – 8p: KAJO 1270AM or 99.7FM (Grants Pass/Medford) | Direct Link: KAJO Live Stream
Air Dates: June 15 & 16, 2019 | Dr. Tim Ball & Mike Heatwole
This Week:  It seems unusual these days when news reports might be filled with actual analysis.  Especially
in the age of social media where the competition of achieving the perfect click bait headline is pretty fierce.  But does relying on click bait news mean that you learn anything? Or that you can get analysis of an issue? No. It means that words are used only to get your attention and maybe sway you. 
The fiercely competitive click-bait news world might also be why you lose out on hearing about good things that are happening on the international stage as opposing sites fight to get your attention. Words to get your attention and click through. But no real substance. 
And that's a problem. Because, thanks to the Trump effect, there is a lot of good news. And it's happening everywhere.
Trump Effect – Global Changes for the Good
So what's the good news you might not hear?  The Trump factor is creating big changes on the world stage. Big changes for the good.  Especially if you're not a socialist.
But, thankfully, we're not the only ones who've noticed.
Trump Effect in Brexit, EU, and Canada
First up we welcome back Dr. Tim Ball, who takes us around the world to look at what specific actions have occurred due to Trump's influence.  Europe is very much in flux now moving away from open borders as the people continue to vote for and gravitate to leaders such as the Brexit supporter Boris Johnson, a leader they believe will protect their borders and put their country first.  (Sound familiar?) We also discuss Dr. Tim's home country Canada, and what is happening with Trudeau.  And don't miss our conversation on Soros and his new $200 million campaign to get "the right" attorneys general into state offices. 
Trump Effect Making U.S. More Competitive
Then we bring in Mike Heatwole, VP of Public Affairs for the Pebble Partnership. , to discuss how the Trump factor has completely changed their relationship with the EPA.  In the greater scheme of things, Trump remaking the EPA will remove the roadblocks to not just Pebble but a lot of natural resource industries.
As you may recall, the Pebble Partnership has been trying for almost a decade to open The Pebble Mine, located in Bristol Bay, Alaska. In a first ever move by the Obama administration to weaponize the EPA, the Pebble Mine was denied the chance to even apply to begin their permitting process.
Not denied a permit. The Obama EPA blocked them from even applying for one.
But there was one blessing. In their lawsuit against the EPA, Pebble uncovered evidence the EPA was colluding with environmental groups. 
The EPA: Doing the Bidding of China
Okay, the EPA may not exactly be doing China's bidding. But they may as well have been. Fortunately, that's changing.
We talk with Mike not only about the change in working with the EPA, now that Trump is in office, but what it means for American companies' ability to be far more competitive in the global marketplace.
You can bet that makes China nervous.  First, Trump opened up our oil exportations to make us number one in the world. Think what will happen when Pebble Mine opens with the world's largest gold and copper deposits.  Not to mention some rare-earth minerals at Pebble too. 
It makes you wonder. Just who is behind all that funding for the coalition of "environmental groups" opposing Pebble…? Hmm.
Don't miss: the Dumbest pseudo-science, "environmental" video ever on the Pebble Mine (see links and info, below)
Biggest, Most Important Trump Effect of them All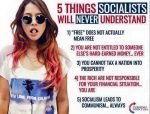 But the biggest Trump effect around the world has been to put socialism itself on the run. More and more voters in country after country are pushing back against socialism. Against the New World Order. Against politicians who care more about other countries than their own.
We see it in Italy. Hungary. The U.K. and Brexit. France. Canada. People are fed up with leaders who got elected but spend more time taking care of other countries. But there are some socialist elites rearing their ugly heads.
We're seeing angry and motivated globalists, like Soros, pour more money into local elections. These globalists want to tear us down in order to preserve their money and power.
Fortunately for us, and the rest of the world, Trump seems unafraid as he faces off with them as a leader, not a politician.
Podcast Version
Trapped under a heavy object? Missed the show? Don't worry—the podcast version will be right here after the show airs.
Links Mentioned
Tim Ball (Segments 1–3)
Ninth Circuit allows Keystone Pipeline to proceed (Epoch Times, June 9, 2019) *"In its determination to move forward with pipeline construction, the Trump administration outmaneuvered pipeline opponents. During the course of the litigation, Trump revoked the 2017 permit allowing the building of the pipeline to move forward, thus depriving the courts of jurisdiction in the case. The circuit court panel was left with no choice but to dismiss as moot the lawsuit and permanent restraining order against the project issued Nov. 8 last year by Judge Brian Morris of the U.S. District Court in Montana." *Trump is figuring out how the system works and in so doing is using the system against itself.
Mike Heatwole, Pebble Mine (Segments
DUMBEST pseudo-science video ever produced about the Pebble Mine (

YouTube, May 16, 2013

) The dumbness starts at .

In a deep scary voice, they claim the debris (known as "tailings") will cause copper to leach into the ground water. Here's the dumb part: the copper is ALREADY there, you morons. The point of mining is to remove the copper.

Second dumbest claim: Pebble Mine could cause more earthquake:

"

Earthquake Activity Could Be Stimulated In The Region – Since pebble mining is a fairly new development, very little research has been done regarding the long term effects. As such, we know an astonishingly small amount about the damage that will be caused to fault lines in the area and what will need to be done in order to combat this sort of effect. " (Pros and Cons of Pebble Mine, OccupyTheory.org, Jul 2015)

Native group reaches deal with Pebble Mine; opposition says it's still wrong for Alaska (

KTUU Channel 2, May 16, 2019

)
Further Info