Memorial Day Weekend 2017
Show Summary: It's Memorial Day weekend! You're taking some time off and so are we. A best of a best of this week: looking back at last year's Memorial Day, including a fun look at the history and traditions of Memorial Day. Plus, in 2016, we were in the thick of a contentious Republican primary. Remember that? It's a good look back at where we were and, unfortunately, with stubborn "Republicans" in Congress, where we still are today.
Enjoy the look back!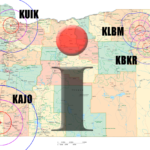 All Stations Stream Live!
7:00AM Saturday: KUIK (Portland)
11:00AM Saturday: KBKR (Baker City) | KLBM (La Grande)
7:00PM Sunday: KAJO (Grants Pass)
Air Dates: May 27 & 28, 2017

NOTE: For links mentioned, see the original show page for Show 6-22, "Unity: A Nation at Risk."