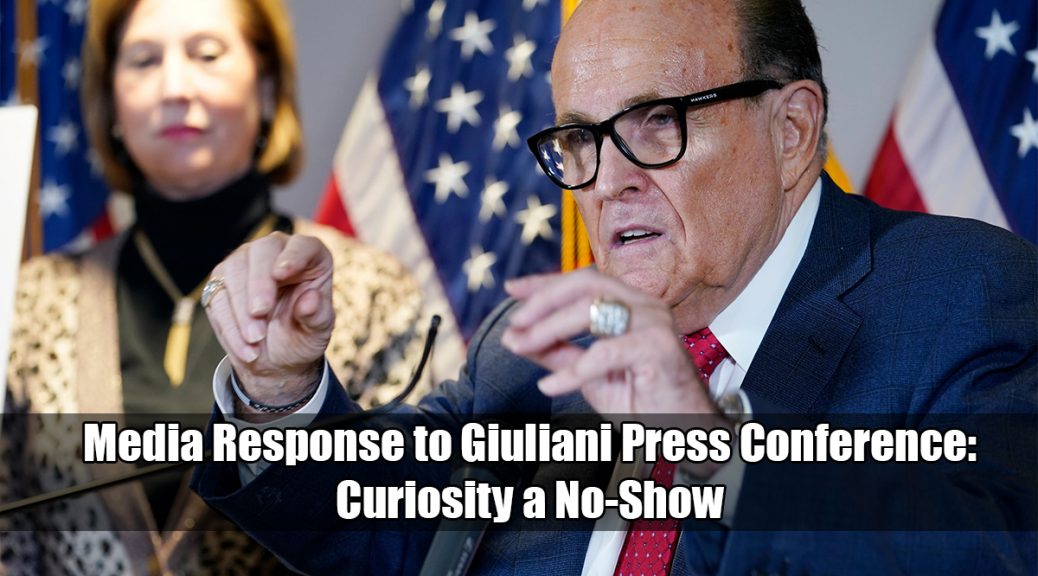 Massive Election Theft? Media's Response to Giuliani Press Conference
Podcast: Play in new window | Download
Subscribe: Apple Podcasts | Spotify | Stitcher | TuneIn | RSS | More
Show Summary: This week, we look at the epic Giuliani press conference on Thursday, that laid out multiple charges of election theft. But the media immediately scoffed at it. What happened to a media that used to investigate, rather than make up their minds before they see the evidence? We talk to someone who was in the room.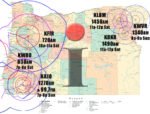 Five Different Times, on Seven Different Stations. Listen anywhere! All stations stream live!
Saturdays
10a – 11a: KFIR 720AM (entire Willamette Valley) | Direct Link to KFIR Live Stream
11a – noon: KLBM 1450AM (Union County) | Direct Link to KLBM Live Stream
11a – noon: KBKR 1490AM (Baker County) | Direct Link to SuperTalk Live Stream
7p – 8p: KWRO 630AM (Oregon Coast & Southeastern Oregon) | Direct Link to KWRO Live Stream
Sundays
8a – 9a: KWVR 1340AM (Wallowa County) | Direct Link: KWVR Live Stream
7p – 8p: KAJO 1270AM or 99.7FM (Grants Pass/Medford) | Direct Link: KAJO Live Stream
Mondays
After the show airs on our network of radio stations, you can grab our podcast either here on our site or your favorite podcast platform. We are now on Apple podcasts, Spotify, Stitcher, TuneIn, and more. See the full podcast list.
Original Air Dates: Nov 21 & 22, 2020 | Carrie Sheffield

This week: On Thursday, attorney Sidney Powell carefully and methodically laid out the basics to their evidence against the Dominion voting machines. Machines that were purchased in swing states whose governors or secretary of states were able to pocket income from the contracts their state signed with Dominion. And that was just the opening salvos at the Giuliani press conference.
The Giuliani Press Conference
But what must have been troubling for Dominion is the shear volume of evidence Sidney Powell is pulling together to go after them.  And she is clear, she'll be proving her case in court in the next two weeks.
Biden's margin of victory in this batch of votes (99.9%) bested Bashar al-Assad's 2007 margin (97.6%) and Raul Castro's 2008 margin (99.4%). It matched Kim Jong-il's 2009 margin (99.9%).

— David Shafer (@DavidShafer) November 18, 2020
Then Friday morning Rush Limbaugh reports that Dominion was a no show for the Pennsylvanian State House hearing on Friday morning.  And Rush said that nobody seemed to know where they were with their offices vacated and shuttered.  Poof.  Dominion has disappeared.
In a separate action Rudy Giuliani, attorney for the campaign, laid out his evidence for the ballot fraud in Michigan and Pennsylvania.  It too highly devastating to the states' ballot fraud from those wanting to get Biden into office.
The Media's Response
And with all these pieces in motion, the mainstream media seems only to be reporting on their fantasies and beliefs, not on the news. We once again hear their "move along, nothing here to see" mantra as they dismiss any of Trump's legal team deliverables, as anything other than inaccurate, and with no proof behind their allegations.
Carrie Sheffield is the White House Correspondent for John Solomon's Just The News and anchor of the nationally-syndicated TV show, "Just the News AM," which can be seen live, M–F, 9a–10a on Dish Network (219), PlutoTV (240), Roku, and Apple TV. Or on the America's Voice website, AmericasVoice.news.
Listen to hear from a person who's been in the White House press room, which gives her a clear idea of how the White House press corps thinks and acts.  And she was there, in the room, at the Rudy Giuliani press conference, in which he gave damning evidence, despite what the "I see nothing!" media says.
Carrie gives us her insights from behind the scene moments, and discusses what she saw at that press conference. And don't miss what she's been told by the FEC Chair said about Trump's team evidence discussed to date.
Perhaps calling elections so the Americans know who won without counting votes has gotten the main stream media to believe their own hype?
The I Spy Radio Show Podcast Version
Trapped under a heavy object? Missed the show? Don't worry—catch the podcast version. I Spy Radio is now available on your favorite platform, or you can grab it right here. The player should be right at the top of the page. See the full list of podcast options.
Links Mentioned
Observers were prevented from watching mail-in ballots being opened
Unequal application of the law in Democratic PA counties: absentee voters in Democratic counties were allowed to "cure" defects in their ballots, while voters in Republican counties, which obeyed the state law as written, were not
Voters arrived at the polls to discover other people had voted for them
Election officials were told not to look for defects in ballots, and to backdate ballots
Ballots casting votes for Joe Biden and no other candidates were run several times through machines.
Absentee ballots were accepted in Wisconsin without being applied for first.
There were "overvotes," with some precincts allegedly recording more voters than residents, among other problems.
Voting machines and software are owned by companies with ties to the Venezuelan regime and to left-wing donor George Soros.
The Constitution provides a process for electing a president if the vote is corrupted.