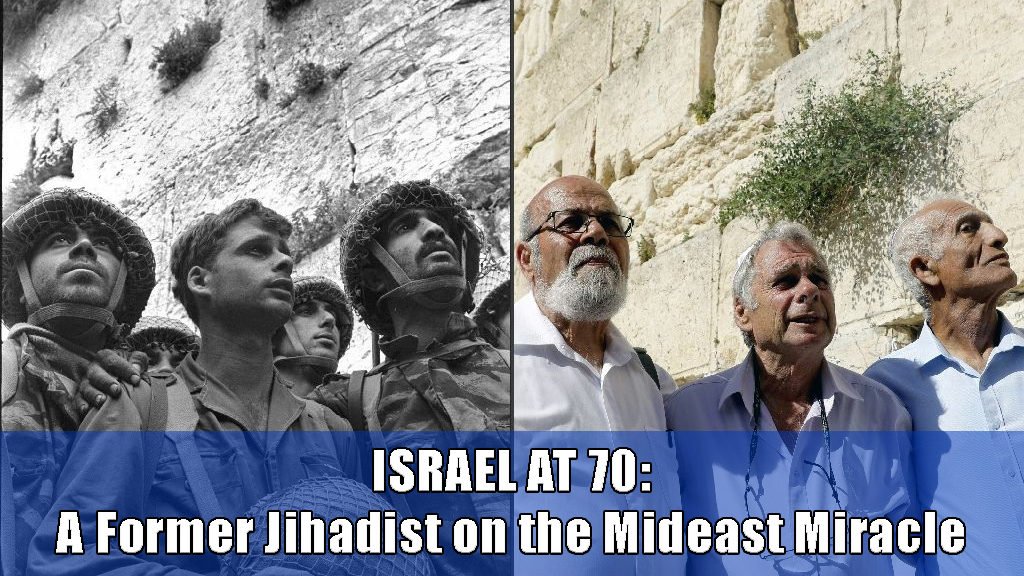 Former Jihadist on Israel at 70 — Why it is the Middle East Miracle
Podcast: Play in new window | Download
Subscribe: Apple Podcasts | Spotify | Stitcher | TuneIn | RSS | More
Show Summary: May 14, 2018 marks Israel at 70. Mainstream media pundits are constantly proven wrong about Israel — and Iran, Syria, Saudi Arabia. Probably because they just read other pundits. We talk to someone who truly understands the conflict from the inside out: a former jihadist. Israel, its neighbors, and why Israel's founding caught Muslims by complete surprise.
Will there ever be peace between the Children of Ishmael and the Children of Isaac?
All Stations Stream Live!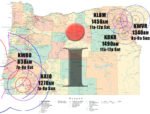 Saturdays
10a – 11a: KFIR 720AM (entire Willamette Valley) | Direct Link to KFIR Live Stream
11a – noon: KLBM 1450AM (Union County) | Direct Link to KLBM Live Stream
11a – noon: KBKR 1490AM (Baker County) | Direct Link to SuperTalk Live Stream
7p – 8p: KWRO 630AM (Oregon Coast & Southeastern Oregon) | Direct Link to KWRO Live Stream
Sundays
8a – 9a: KWVR 1340AM (Wallowa County) | Direct Link: KWVR Live Stream
7p – 8p: KAJO 1270AM (Grants Pass/Medford) | Direct Link: KAJO Live Stream
Air Dates: May 12 & 13, 2018 | Former Cultural Jihadist, Kamal Saleem

This Week: Monday, May 14th, is the 70th anniversary of Israel's Independence. Also on Monday, under President Trump's directive, the US is opening their embassy in Israel. But it's happening when so much else is swirling all around them. Not all of it bad—in fact some of it is downright miraculous.
With the mainstream media pundits predicting nothing but doom and gloom no matter what Trump does, we thought we'd turn to someone who actually understands the conflict. Someone who knows the Arabic and Islamic culture of anti-Israel. Because he lived it. And was willing to die for it.
Insights on Israel from an Expert (Former) Hater
We go to a real expert, not a pundit. A person who was born in Beirut, trained by the Muslim Brotherhood and PLO, and later commissioned by a Saudi Prince to come to America to wage a cultural jihad, and who reads many of the native languages of the Middle East. We turn to Kamal Saleem.
Born in the very land where hatred of everything American and Jewish was taught, Kamal's later transformation to Christianity only helps us untangle the Islamic religious/political response but the cultural and emotional response surrounding Israel.
Israel's Independence at 70 Years
This week, Kamal talks about why Israel's founding took his family by complete surprise, not to mention the surrounding countries as well. Surprisingly, it wasn't political.
We examine Israel's formation, its survival through 10 wars, not to mention countless skirmishes, and the current changing relationships with their Middle East neighbors.  Neighbors such as Saudi Arabia, Syria, Jordan, Egypt, and the most dangerous one of all— Iran.
Israel's Neighbors
We discuss: how Syria is slowly regaining ground and chasing out ISIS; that Saudi Arabia, is actually making peaceful overtures toward Israel; and how Iran is pulling the strings of a lot of countries. Listen to find the importance of Saudi Arabia's changing face, the real reasons why they are bombing Yemen, and why they are accepting Israel.
But do they really mean it. If you've heard Kamal before, you know about the Muslim doctrine of taqiyya and lying to one's enemies. Should Israel be trusting? And what are the tell-tale signs of lying or trust for the Saudis?
That Iran Deal: Trump Right or Wrong and Why Now?
If you wondered why Trump (who said all along he wanted to withdraw from the Iran Deal), waited until now to do it, you'll hear why he did and why waiting played right into his hand. It turns out there was a very goo reason why Trump waited until now instead of when he first had the chance months ago.
And, as usual, the pundits were wrong. They all said it would backfire. Check out this tweet from an actual Iranian, not some CNN pundit: "As an Iranian, I would like to say: Dear President @realDonaldTrump, Iranians are very grateful for your decision to #CancelIranDeal. "
As an Iranian, I would like to say: Dear President @realDonaldTrump, Iranians are very grateful for your decision to #CancelIranDeal. #ThankYouTrump pic.twitter.com/UPknh9TGcB

— موسیو هپلی (@heykhosrow) May 8, 2018
Lots more on this week's I Spy Radio Show!
Podcast Version
Links & Additional Info
Kamal Saleem's ministry website is www.koomeministries.com
Pundits
Tensions between Israel and Iran show us that once again the Middle East is dragging us towards the abyss, writes John R Bradley (Daily Mail, May 1, 2018)
Israel at 70
Ancient lost city of King David is uncovered near Jerusalem and expert says it proves the Bible is accurate (The Sun, May 1, 2018)
Syria Says Israel Struck Near Damascus as IDF Opens Shelters Bracing for Iranian Attack (Haaretz, May 8, 2018)
Saudi Arabia: Real Changes? "Saudi Arabia Inks Deal with Vatican to Build Christian Churches" (Breitbart, May 4, 2018)
US Embassy in Jerusalem
Iran Deal