What's Missing in Oregon? Good Leaders and Good Leadership
Podcast: Play in new window | Download
Subscribe: Apple Podcasts | Spotify | Stitcher | TuneIn | RSS | More
Show Summary: Good leaders don't lead people off cliffs. As we learned last week, Oregon's current leaders are leading Oregon off a financial cliff. And small businesses are about to get crushed. This week, we talk about good leadership: Trump's successes and a Republican candidate for Oregon governor who hopes to make Oregon great again.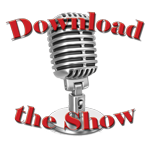 Never miss a show! All stations stream live!
11:00AM Saturday: KBKR (Baker City) | KLBM (La Grande) | Live Feed
8:00AM Sunday: KWVR (Enterprise) | KWVR's Tune In Live Feed
7:00PM Sunday: KAJO (Grants Pass) | KAJO's Live Feed
Original Air Dates: April 21 & 22, 2018 | Sam Carpenter & Ron Kessler

I Spy Radio Welcomes Wallowa County!
Before we get to this week's show, a special shout-out to listeners in Wallowa County! We're pleased to now be airing on KWVR in Enterprise OR, our newest addition to the I Spy Radio network.  We'll be airing on KWVR from 8:00 a.m. to 9:00 a.m. Sundays.
For those of you who aren't in Wallowa County, but who listen to our show via the internet, note that KWVR streams live, which gives you another option of when to listen.
This Week:  we will be following up on last week's conversation about Oregon's economic woes with Jonathan Williams of ALEC. Our conversation with Jonathan was a real eye opener on how Oregon's current leadership is about to punish small businesses. We move from last week's diagnostics to some actual remedies this week with guest, business owner and consultant, Sam Carpenter.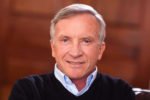 Sam is one of the Republican candidates for Oregon governor. A successful businessman himself, he is also a consultant and turnaround specialist. He has helped over 200 companies find their own path to prosperity.  Sam is hired to identify the problems and then design the way for the company to correct them and get back to prosperity.  And that's just what he wants to do for Oregon—fix the economic problems.
And with Kate Brown's "leadership," we have a ton of problems.
Oregon governor Kate Brown and the Salem Democrats made Oregon a sanctuary state. Have you signed the petition yet? Your signature can help get it on the ballot so voters can decide. Head to StopOregonSanctuaries.org. Just print, sign, mail. Do it today!
Oregon Democrat's Punish Small Business Tax becomes law
We talk to Sam about three major problems that he would face from Day One of taking the reins in Oregon and start to immediately change our direction.  Sam talks to us about what we've termed The Punish Small Business Tax (SB 1528) that Kate already signed into law and how devastating it will be for small business.
And we talk about PERS. Especially the lack of good information to even know how much in debt we truly are, with some saying $25 billion, others say $50 billion, and still other reliable estimates that put it up to $100 and even as high as $200 billion.  Who's right?
Crush Small Businesses Part II: The Internet Sales Tax
We also talk with Sam about the little known Internet Sales Tax that the Supreme Court heard this week. Governor Kate Brown's Attorney General signed an Amicus Brief in support of yet another punishing blow to Oregon's small businesses.  If it stands, it will mean that business owners in Oregon, which has no sales tax of its own (yet), will be forced to collect tax for over 12,000 taxing jurisdictions—in other states.
Why exactly did Oregon's Attorney General sign onto this idea…?
Ron Kessler on the Trump White House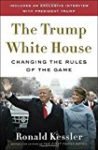 Next, we turn to NY Times bestselling author, Ronald Kessler, with his new book The Trump White House: Changing the Rules of the Game.  Ron has authored over 20 books investigating life in Washington D. C., from Presidents to the CIA and the FBI  Ron has also been a friend of President Trump for years and gives us insights into the personality, mindset, and life of our President.  Including the surprising role of Melania.
Tune in to hear how Trump looks at people, and how he determines whom to hire and why.  We also talk to him about the FBI and the Deep State, Jeff Sessions' and Rod Rosenstein's job security, and how President Trump finds the energy to keep fighting the good fight.
Podcast Version
Links & Additional Information
Sam Carpenter (Segments 1–3)
Ron Kessler (Segments 4–6)