On Some Issues, the Younger Generation NOT in Step with the Left
Podcast: Play in new window | Download
Subscribe: Apple Podcasts | Spotify | Stitcher | TuneIn | RSS | More
Show Summary: The mainstream media and Leftists like AOC think they have the youth in their back pocket. But not on everything.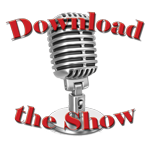 Original Air Dates: Mar. 23 & 24, 2019 | Kristan Hawkins & James Hirsen

While Alexandria Ocasio-Cortex thinks she has the youth on her side and that all of them can't wait to be dyed-in-the-wool socialists, there are certain issues where today's youth are most definitely not in lockstep with the Left. This is especially true for abortion.
Today's Youth on Abortion: The Sonogram Generation
In fact, the "sonogram generation" is showing signs of disdain and disgust at the Far Left's (and Democrat leadership) agenda of the coldest and most brutal abortion issue to date: so-called 4th term abortions. In other words, infanticide of children who survived an abortion. This generation grew up with Mom bringing home sonograms of baby brother or sister.  And even though their first vision of their little sibling was in black and white and somewhat fuzzy, they identified that early, early pregnancy as a live baby.  Something to be excited about, not kill.
So this week's show we have some good news.
First up, we talk with the President of Students for Life, Kristan Hawkins, who talked to us as she waited outside the White House for President Trump's signing ceremony of an Executive Order to protect free speech on campuses. Kristan was in attendance because one of her chapter presidents was to present what her experience has been on campus as a young conservative.  We discussed with Kristan about the new pro-life movie Unplanned, in theaters starting March 29th.  It's a story about a friend of Kristan's who was a Planned Parenthood counselor until the day she actually witnessed the horror of an abortion—a baby who had survived the abortion and was fighting for its life.
There is also some terrific news on the legal front. We discuss the new decisions in the appellate courts that now allow Ohio and Texas to defund Planned Parenthood and what these decisions mean for the pro-life movement. And how these precedents will open the door to other states defunding Planned Parenthood.
James Hirsen: Hollywood's take on Unplanned & the College Entrance Scandal
Next up is bestselling author, James Hirsen that gives us Hollywood's take on Unplanned and the R rating that was given to a film without language, violence, or sexuality. A film kids now can't go to see without their parents' permission—and yet in many states they can get an abortion without their consent.
Hirsen also gives us the inside-Hollywood view of the college scam and how children of actors cheated their way into college. We get his thoughts (as a former attorney) on the Mueller investigation.
Hirsen: What on Earth is Going on over at Fox News?
James Hirsen has also been a contributor for Fox News. With the suspension of Judge Jeanine for having an opinion on her opinion show and the hiring of Donna Brazile, what is going on at Fox?  Don't miss his take on what's happening with Fox News's swing left and why.
Unplanned – The Movie
A reminder that the movie, Unplanned opens this Friday, March 23. Since Hollywood decided to make it Rated R, so kids under 17 can't get in, it's a perfect opportunity to go take a whole bunch of kids with you. It will be a chance to talk about — and show them the sancitity of human life. And its irreplaceability.
I hope you will make time to go on opening weekend. Bec that's the weekend the production studio makes most of their money.
This generation doesn't lean toward socialism because of a few political commercials. They lean that way because of the content of shows they watch. One day, wealthy conservatives will wake up to that.
Podcast Version
Never Miss a Show!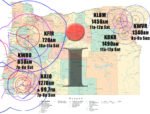 Five Different Times, on Six Different Stations. Listen anywhere! All stations stream live!
Saturdays
10a – 11a: KFIR 720AM (entire Willamette Valley) | Direct Link to KFIR Live Stream
11a – noon: KLBM 1450AM (Union County) | Direct Link to KLBM Live Stream
11a – noon: KBKR 1490AM (Baker County) | Direct Link to SuperTalk Live Stream
7p – 8p: KWRO 630AM (Oregon Coast & Southeastern Oregon) | Direct Link to KWRO Live Stream
Sundays
8a – 9a: KWVR 1340AM (Wallowa County) | Direct Link: KWVR Live Stream
7p – 8p: KAJO 1270AM or 99.7FM (Grants Pass/Medford) | Direct Link: KAJO Live Stream
Links Mentioned