Oregon's Disastrous Virtue Signalling: Carbon Tax
Podcast: Play in new window | Download
Subscribe: Apple Podcasts | Spotify | Stitcher | TuneIn | RSS | More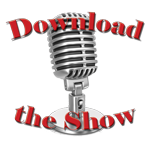 Show Summary: Last year, Republican senators walked out. This year, Oregon's Democrats are determined to push through a carbon tax. Timber Unity stands for what's right It's pretty simple—cap & trade? NO. Timber Unity? YES
Original Air Dates: Jan. 11 & 12, 2020 | Angelita Sanchez of Timber Unity & Dr. Bob Zybach
This Week: Here at I Spy, we are completely against any form of a carbon tax or a carbon cap & trade scheme.
A Carbon Tax: Wrong Thinking
Why is a carbon tax a bad idea? In the first segment of this weekend's show, host Mark Anderson, thoroughly walks you through the problems of how and why a carbon cap & trade scheme damages an economy and how it violates normal free-market forces.
A carbon tax not only doesn't work for what they claim it's supposed to do, but it places an increasing financial burden on citizens. California is a prime example of what happens as its citizens and businesses flee the state. One report has shown tens of thousands of businesses fled California, directly because of California's carbon tax, in a process known in political circles as "leakage." Basically, leakage is "How many businesses will leave the state if we pass this bill?"
Well, I'm a business owner who just put my business up for sale because of Salem's latest self-serving BS: the new "Revenue" tax. And after I sell, I'm leaving the state.

— ORTaxpayer (@MiddleRoader23) January 9, 2020
Also, don't miss "all you need to know" about "global warming." It'll give you some ammunition to use in the coming fight against Oregon's carbon tax, cap & trade bill.
Timber Unity
Government bureaucrats and far-left politicians who support cap & trade seem to believe they know better than the people they're supposed to represent. Last year the people came together to put their foot down.
The Timber Unity rally on the capitol steps drew together people in rural areas who were tired of latte-sipping liberals looking down their noses at hicks from the country not knowing liberals are just saving the planet. (I wonder how they think the coffee they'd sipping got to their little coffee house?)
Timber Unity Rally Round 2: Timber Unity's rally to again fight back against Oregon Democrats' disastrous carbon tax will be on Thursday, February 6th, 2020. Tentative start time is 10:00. See below for more details, contact, info, and more.
Oregon's Carbon Tax: New and Improved? Hardly.
Even though Salem's Democrat legislators are trying to sell the "new and improved" carbon bill as something that would only impact people in the city (for now) it's simply not true. Because more than 80% of all Oregonian communities have their only means of goods shipped, in or out, are only by truck.
Be sure to tune in to hear the mindset of how these politicians feel about rural areas and who they pretend to protect. What Senator President, Peter Courtney told Timber Unity rally participants right from the start will make your jaw drop.
Oh, and remember how Knute Buehler promised a carbon tax when he was running for governor of Oregon? Here he is suddenly for it now that he's running for much more conservative CD 2
Knute Buehler's twitter account has been hacked. Here he is "suddenly" against carbon tax when, running for governor, he was for it

In the Political Olympics Gymnastic Flip-Flop I-Was-For-It-Before-I-Was-Against-It Event, this is a perfect 10.0#TimberUnity https://t.co/hHgYkv3V03

— Mark Anderson (@ispyradio) January 11, 2020
Good News for Oregon's Forests?
Then we bring back our timber expert, Dr. Bob Zybach, who continues the conversation on the downfalls of a carbon tax and cap & trade schemes. We hear about how the law negatively impacts our forest management processes, a vital economic impact to Oregon. You'll get a laugh over OSU's latest scheme to save the planet. (Insert massive eye roll.)
And he discusses California's dilemmas with its carbon cap and trade scheme (hint: it's not working) along with the wildfire issue in Australia and the nonsense of some blaming global warming.
This week it's all about stopping the nonsense of politicians attempting to fill their tax coffers while claiming it's "for the environment."
Podcast Version
Never Miss an I Spy Radio Show!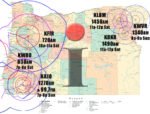 Five Different Times, on Seven Different Stations. Listen anywhere! All stations stream live!
Saturdays
10a – 11a: KFIR 720AM (entire Willamette Valley) | Direct Link to KFIR Live Stream
11a – noon: KLBM 1450AM (Union County) | Direct Link to KLBM Live Stream
11a – noon: KBKR 1490AM (Baker County) | Direct Link to SuperTalk Live Stream
7p – 8p: KWRO 630AM (Oregon Coast & Southeastern Oregon) | Direct Link to KWRO Live Stream
Sundays
8a – 9a: KWVR 1340AM (Wallowa County) | Direct Link: KWVR Live Stream
7p – 8p: KAJO 1270AM or 99.7FM (Grants Pass/Medford) | Direct Link: KAJO Live Stream
Related I Spy Radio Shows
Links Mentioned
Timber Unity Contact Info
Additional Links & Related Info