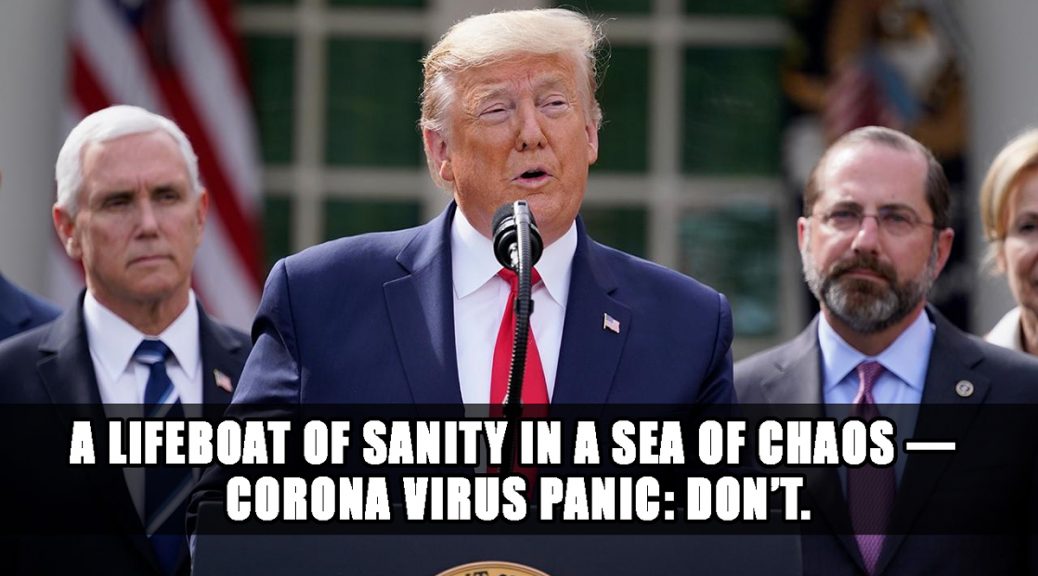 A Lifeboat of Sanity in a Sea of Panic | Corona Virus and the Markets
Podcast: Play in new window | Download
Subscribe: Apple Podcasts | Spotify | Stitcher | TuneIn | RSS | More
Show Summary: There's a lot of panic about the Corona Virus. Don't give into panic. Good information kills panic, and we've got some for you. Including some really good news.
Original Air Dates: Mar, 14 & 15, 2020 | Kevin Freeman
This Week: There's been a huge selloff on the stock market this past week due in large part over panic and concern about the Corona virus. How is it that, with little data, and over 70,000 people who have already recovered, people, governments, and financial markets are responding with borderline hysteria?
As our host, Mark Anderson, has so aptly quoted many times during the financial hysteria, is the line from It's a Wonderful Life. It's where there's a run on the local savings and loan with all the town folk panicking when Jimmy Stewart's character, George Baily says, "Potter isn't selling. Potter's buying!"
Potters, or their modern-day equivalents  like George Soros—are always happy to take advantage of hysteria in the markets.
Don't give in to it.
Corona Virus Panic and the Stock Markets
It's amazing. To watch Twitter or Facebook, it's almost as if people want to panic. They spread hysterical news coverage. But don't want to hear good news. And actual good news is lost in the maelstrom of panic.
For example, here's some good news you didn't hear in the mainstream media: there is already a vaccine for the Corona Virus. Yes. Earlier this week, we got word that a Pentagon-funded company already has the vaccine, will be ready to go as soon as the FDA approves, and can make up to 10 million doses daily in their plant alone. And, the really amazing thing is that they managed to develop it a mere 20 days after receiving the virus's genetic sequence. This isn't some incredible virus that will wipe us out if they can develop a vaccine in only 20 days.  (Here, read the story for yourself.) And what's been the response?  Nothing, but more panic.
And, of course, there's been no place more prone to Corona Virus panic than the stock markets.
Sorting out the Corona Virus Panic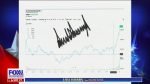 So we invited Kevin Freeman to the show, a world-renowned expert on financial terrorism and economic warfare, to discuss just what it is we're seeing in the current market sell off, and why.
Kevin, whose Economic War Room show can been seen on The Blaze TV, gives us insights on not only the problems, but also the strength of the US economy.  He talks about Trump's strategies, and why it's okay to stop the panic and feel good about our nations, financial position, and outlook.
Good News! Johns Hopkins, which has the "official" Corona Virus Map, also ranks America as the #1 country in the world for preparedness and being able to handle the Corona Virus
Catch Kevin's Corona Virus special Economic War Room show on XO Tv.
When it comes to the Corona Virus, it's Simple: Don't Panic
Worried about CoronaVirus? Don't be. It's okay to be concerned, but don't fall into worry. And definitely don't give in to panic.
That said, while you may not be panicked, be aware that others may be panicked. Here's some things to do:
Corona Virus / CoVid19 Preventative Measures
Wash your hands! We can't stress this enough. Simple hot water and soap kill the Corona Virus. Alcohol wipes and hand sanitizer is great but there's a reason. Here's why:

Hot water and

soap

It turns out viruses like Covid19 have a "skin" of fat. Hot water +

soap

breaks down the fat, effectively popping the balloon, and the whole thing falls apart like a house of cards. Good thread explaining it, here.
Hot water and soap

I've always wondered why they say that. Turns out viruses like Covid19 have a "skin" of fat. Hot water + soap brakes down the fat, pops the balloon, and the whole thing falls apart like a house of cards

Good thread explaining it, herehttps://t.co/V5tUgZdW4r

— Mark Anderson (@ispyradio) March 14, 2020
Signs & Symptoms of Corona Virus
The first thing to do is: not panic. But if you think you might have COVID19, here are some signs and symptoms:
According to the Center for Disease Control (CDC), symptoms of common human Corona viruses are:
runny nose, sore throat, headache, fever, cough, and a general feeling of being unwell.

Human Corona viruses can sometimes cause lower-respiratory tract illnesses, such as pneumonia or bronchitis. These symptoms are more common in people with cardiopulmonary disease, people with weakened immune systems, infants, and older adults.
Some other Corona Virus / COVID19 tips from the CDC and Johns Hopkins:
Stock up – Have 14 days of food and supplies on hand

in case

you're quarantined. You may not be sick. Your family may not be sick. But some panic-stricken politicians, desperate to show they're doing something are shutting down some areas. And 14 days is the norm. 
Did we mention wash your hands and face with hot water and soap? Heat  and good ol' soap dissolves the fatty "skin" of the virus.

Avoid crowds; practice "social distancing". Maybe if you're a church leader, now is a good time to put a live stream on your church website so people can still attend, even if they're not in the building. It could be a real opportunity to expand your audience and your reach.
Always look for opportunities!
Warning: More CoVid19 Panic is on the Way
We want to warn you. in the next couple of weeks, you will see another round of media-induced panic. Why? As more Corona Virus test kits hit the market, 1,000s or 10s of 1,000s of people will all  "suddenly" have the virus. Just like that.
Podcast version
Never Miss an I Spy Radio Show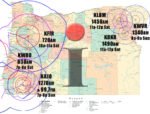 Five Different Times, on Seven Different Stations. Listen anywhere! All stations stream live!
Saturdays
10a – 11a: KFIR 720AM (entire Willamette Valley) | Direct Link to KFIR Live Stream
11a – noon: KLBM 1450AM (Union County) | Direct Link to KLBM Live Stream
11a – noon: KBKR 1490AM (Baker County) | Direct Link to SuperTalk Live Stream
7p – 8p: KWRO 630AM (Oregon Coast & Southeastern Oregon) | Direct Link to KWRO Live Stream
Sundays
8a – 9a: KWVR 1340AM (Wallowa County) | Direct Link: KWVR Live Stream
7p – 8p: KAJO 1270AM or 99.7FM (Grants Pass/Medford) | Direct Link: KAJO Live Stream
Links Mentioned
Ways to watch Economic War Room