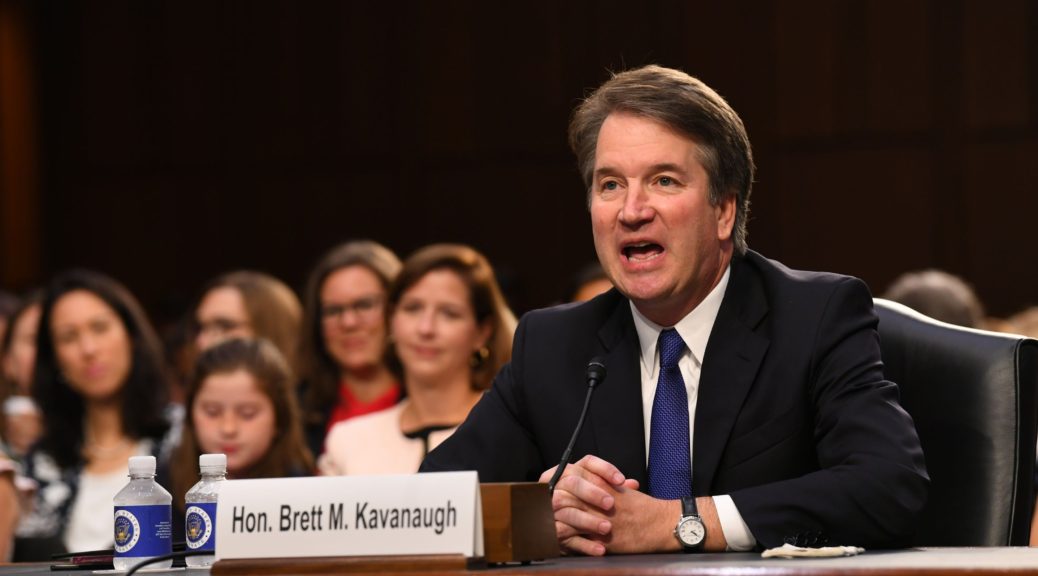 The Kavanaugh Hearings | Lies, Damned Lies, and John Brennan
Podcast: Play in new window | Download
Subscribe: Apple Podcasts | Spotify | Stitcher | TuneIn | RSS | More
Show Summary: This week, we look at the Kavanaugh hearings from someone who went through something similar. Former CIA officer, John Kiriakou faced accusations from John Brennan, was lied about on a national stage, and his entire life and career hung in the balance because they made claims against him that were impossible to prove or disprove. Did we see the Deep State at work in the Kavanaugh confirmation?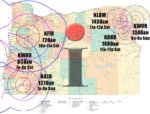 Five Different Times, Six Different Stations. Listen anywhere! All stations stream live!
Saturdays
10a – 11a: KFIR 720AM (entire Willamette Valley) | Direct Link to KFIR Live Stream
11a – noon: KLBM 1450AM (Union County) | Direct Link to KLBM Live Stream
11a – noon: KBKR 1490AM (Baker County) | Direct Link to SuperTalk Live Stream
7p – 8p: KWRO 630AM (Oregon Coast & Southeastern Oregon) | Direct Link to KWRO Live Stream
Sundays
8a – 9a: KWVR 1340AM (Wallowa County) | Direct Link: KWVR Live Stream
7p – 8p: KAJO 1270AM (Grants Pass/Medford) | Direct Link: KAJO Live Stream
Air Dates: October 6 & 7, 2018 | John Kiriakou

Former CIA officer, John Kiriakou, talked about an unclassified CIA program: water-boarding terrorists. But the CIA didn't like it and tried to put him in jail. But he was cleared of all charges. Only to have the case re-opened by John Brennan after Obama got elected. As a result, Kiriakou was forced to go to jail when John Brennan bankrupted him into taking a plea deal. Along the way, he was lied about, the CIA and FBI made outrageous claims that couldn't be proved or disproved. And it all played out on a national stage.
Instead of being called a "rapist," John Kiriakou was called a "traitor." He and his family received death threats. This highly decorated CIA officer's entire life was upended because of a lie.
Needless to say, he knows what Brett Kavanaugh is going through.
[wpedon id="2365″ align="center"]
The Kavanaugh Hearings: From Someone who Knows what it's Like
John Kiriakou knows what it's like to have your life in the balance — weighted down by a huge lie on the other side of the scale.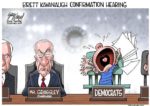 Because of this, he has some real empathy for what Brett Kavanaugh went through. We talk to John about his experiences, what you go through when you face unprovable accusations, and how he dealt with it.
Also, we tap into his training as a CIA officer and how to tell who was lying. The answer may surprise you.
Podcast Version
Trapped under a heavy object? Missed the show? Don't worry—the podcast version will be right here after the show airs.
Links Mentioned
Not Mentioned but Worth a Look
Prison reform – "if a conservative is a liberal who go mugged, a prison reformer is a conservative who was jailed." ("The Unlikely Force Behind Prison Reform" by John Kirirakou, Consortium News, Aug. 31, 2018) [Refers to Jared Kushner, whose father went to prison for illegal campaign donations)
Pardon? ("Why Trump's Next Pardon Should Be CIA Whistleblower John Kiriakou," The American Conservative, June 12, 2018)