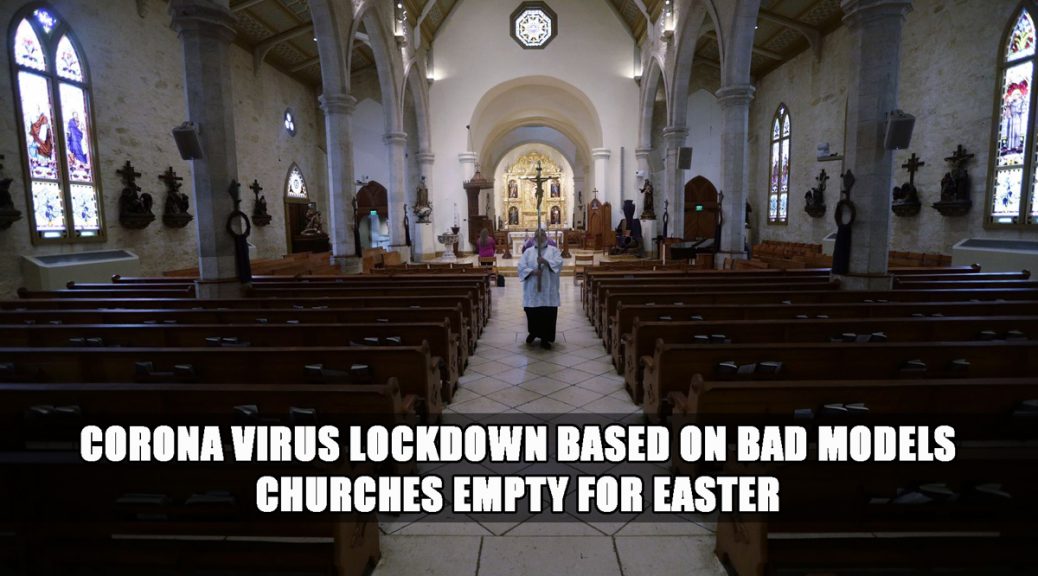 Corona Virus Lockdown: Good Friday, Good Questions, Bad Models
Podcast: Play in new window | Download
Subscribe: Apple Podcasts | Spotify | Stitcher | TuneIn | RSS | More
Show Summary: Oregon doubles down on its Corona virus lockdown. Based on bad models. How long will churches and businesses put up with it? Plus questions from listeners.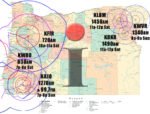 Five Different Times, on Seven Different Stations. Listen anywhere! All stations stream live!
Saturdays
10a – 11a: KFIR 720AM (entire Willamette Valley) | Direct Link to KFIR Live Stream
11a – noon: KLBM 1450AM (Union County) | Direct Link to KLBM Live Stream
11a – noon: KBKR 1490AM (Baker County) | Direct Link to SuperTalk Live Stream
7p – 8p: KWRO 630AM (Oregon Coast & Southeastern Oregon) | Direct Link to KWRO Live Stream
Sundays
8a – 9a: KWVR 1340AM (Wallowa County) | Direct Link: KWVR Live Stream
7p – 8p: KAJO 1270AM or 99.7FM (Grants Pass/Medford) | Direct Link: KAJO Live Stream
Air Dates: April 11th & 12th, 2020 | Dr. Bud Pierce & Pastor Jeff Poush
This Week: Oregon's Corona virus lockdown continues, in spite of models that have proven consistently to be consistently wrong. Which leaves us to wonder, why is the corona virus lockdown still in place?
One of the questions that has truly troubled us at I Spy is, if we've spent billions on healthcare in Oregon and 100s of billions nationally, where did all that money go? Especially in light of how unprepared medical providers were for a crisis.
Does anyone remember when Governor Kitzhaber ran on the fact that "we must be prepared" — and then tossed Oregon's healthcare system on its ear in in his grand "health care transformation"? But from all reports coming out of Oregon Health Authority (OHA) and media services, prepared has turned into an oxymoron.
Corona Virus Lockdown: Questions for Bud Pierce
In our Part Two interview with Dr. Bud Pierce, an oncologist and hematologist specialist, we take on the numbers. Numbers that are being put out by Oregon's own OHA, along with those from the federal governments, that depend on models so very reminiscent of climate change models. Overblown and/or unreliable but designed to evoke responses from the public.
You might be interested in: Check out last week's show with Bud Pierce & Scott McEwen: Corona Virus Numbers Overreaction? Plus: Intelligence Failure in China?
Are Corona Virus "Deaths" Reliable?
One question we have is about the deaths. Deaths that, according to CDC guidelines, are being attributed to COVID-19 even without tests to verify they did, in fact, have the virus.
Theoretically, according to the guidelines, if you committed suicide, and might have had COVID-19, then Corona virus could be listed on the death certificate as the cause of death. Thus adding to the total of Coronavirus deaths. Is this just a little odd? We talk to Dr. Pierce what protocols are in place for how corona virus deaths are counted along with other troubling methods being used. And do we do this for other diseases?
28% of US Counties have NO cases.
80% of US Counties have 25 cases or less.
86% of all cases located in just 6% of US Counties.

Why is no one with a megaphone telling you these facts?

It's not a conspiracy.

They're just not good at the big picture.

Or good at math.

— EconChick/IntelChick (@MikayesFiona) April 6, 2020
Listener Questions
We also wanted to have him back on to ask a question we'd wanted to ask him last week: What will we do next year when virus and flu season starts up again? Plus. We ask him questions from listeners who wrote in this week, wanting to know such things as the reliability of the numbers being used? Can the virus be transferred to pets? Has the curve flattened here in Oregon? And does he ever see a time when we go back to handshakes and hugs?
Corona Virus Lockdown's Impact on Churches
Which leads us into the second half of our show, and the impact of Gov. Kate's decision on large groups — especially churches.
With it being Easter weekend we brought in Pastor Jeff Poush of Salem First Baptist. During the pandemic when so much of our focus is on our physical health and the health of on our economy, what can people do for their spiritual health? We ask Pastor Poush the efforts his church is undertaking to support the spiritual health of their members during a time of physical separation and social distancing.
What If the Corona Virus Lockdown Continues?
We also discuss how the pandemic and ban on large groups has affected his church. And what if this continues? Are there concerns for churches regarding First Amendment rights? And how not gathering as a congregation may impact future events for churches? And, with it being Easter weekend, we find out some of the inspirational and exciting things Pastor Poush and his colleagues' have planned for Easter morning service.
Don't miss this informative and uplifting show. For Easter, it's a time of renewal — and perhaps that's the message to take to heart.
Podcast Version
Trapped under a heavy object? Missed the show? Don't worry—the podcast version will be right here after the show airs.
Links Mentioned
Check out Salem First Baptist's website to learn more about their Easter plans

Tracking site suggests White House model is overestimating (

Just the News, Apr 5, 2020

)

NY Marks 75% Drop in Hospitalizations (

Breitbart, Apr 6, 2020

)

CDC Director: "Corona Virus Death Toll will be 'much, much, much lower' than projected" (

Breitbart, Apr 7, 2020

)

They basically admit the models were used to scare people into compliance – "Q: Are throwing those kind of numbers out actually helpful because what they do is scare the hell out of everyone to social distance? Is that the purpose? A: I think part of the importance of getting the American public's attention that these models did, we really need the American public to be fully engaged now with great rigor and vigilance on the social distancing. [They] assume[d] only about 50 percent of the American public would pay attention to the recommendations. In fact, what we're seeing is a large majority of the American public are taking the social distancing recommendations to heart"

Covid Tracking Website DELETES Information on Hospitalizations, ICU Patients After TGP Reports Numbers Fall Well Below Model Predictions (

Gateway  Pundit, Apr 7, 2020

)

[Video] Dem Lawmaker Who Credited Trump For Saving Her Life Says She Had to Beg For Hydroxychloroquine After Michigan Gov Barred the Drug (

Gateway Pundit, Apr 7, 2020

)

Innovation! "Military 3D-printing face shields, reusable N95 masks to address hospital shortages" (

ABC News, Apr 7, 2020

)

Father of Obamacare Zeke Emanuel: US Must Maintain Lockdown for 18 Months — No Concerts, Sporting Events, Church or Dinner at a Restaurant (via

Gateway Pundit, Apr 7, 2020

)