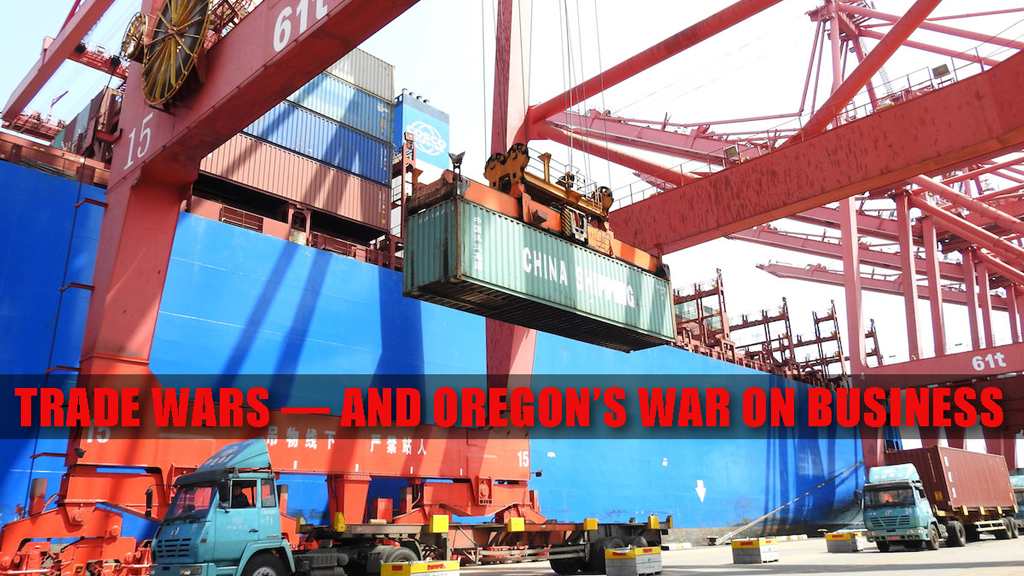 Leadership and Prosperity | Plus Oregon's War on Business
Podcast: Play in new window | Download
Subscribe: Apple Podcasts | Spotify | Stitcher | TuneIn | RSS | More
Show Summary: Oregon's Democrat Governor Kate Brown is unleashing hell on small businesses. Find out what small businesses are up against and how candidate Greg Wooldridge says he'll stop it. Plus: can it be? How one of those "it will start a trade war with China" tariffs  actually paid off big for Oregon and Oregon workers. If they can survive Kate Brown.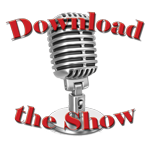 Never miss a show! All stations stream live!
11:00AM Saturday: KBKR (Baker City) | KLBM (La Grande) | Live Feed
8:00AM Sunday: KWVR (Enterprise) | KWVR's Tune In Live Feed
7:00PM Sunday: KAJO (Grants Pass) | KAJO's Live Feed
Original Air Dates: Apr. 28 & 29, 2018 | Capt. Greg Wooldridge & Jeff Ferry

This Week:  It's politics and trade deals—and how good leadership can lead to good deals and prosperity.
Pundits on the Left and Right spewed economic doom and disaster after Trump announced tariffs on China.  Once again, Trump proves the critics wrong as China largely gave in and there was no trade war. But there's more to the story than just tariffs.
In fact, the tariffs are the least scary aspect of trade with China.
Candidate Greg Wooldridge for Oregon Governor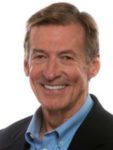 Before we get to those scarier aspects of the trade war, there's a war being waged in Oregon. Against Oregon businesses and especially small business owners.
We start our show with Captain Greg Wooldridge, a Republican running for Oregon governor. We ask him many of the same questions we asked last week of his primary opponent, businessman Sam Carpenter.  Our goal is to bring you as much information about these two conservatives that we possibly can so that when you fill out your ballot you feel confident of your decision about whom you think can win in November.
We talk with Greg about Oregon's economics thanks to the Democrats:
Kate Brown's decision to punish small businesses in Oregon by eliminating the Trump tax break (kept by all the other states);
The possible Internet Sales Tax that was just heard before the Supreme Court (and how Oregon's Democrat Attorney General quietly signed the Amicus Brief in favor of it), which will force businesses in Oregon, which has no sales tax, to collect sales taxes — for other states
And the suicide-vest of State funding, PERS — which all of us are about to spend a lot more on just to bail out years of Democrat overspending on it
And it's Governor Kate Brown who's led us to this financial cliff.
Mentioned on the show: See Knute Buehler's flyer sent not to Republicans but to Independents
Tariffs are the Least Scary Part of a China Trade War
As the saying goes, love him or hate him, President Trump is delivering.  And it has to drive his detractors crazy to see him succeed time and again. And it's both sides of the aisle.
When Trump proposed huge tariffs on China, many on the Right screamed foul. Tariffs are always bad, or so goes the meme. Except the supposed trade war that was supposedly about to be unleashed… never happened. In fact, it's about to benefit a company right here in Oregon. All thanks to one of those evil, "trade-war" tariffs.
Economic optimism soaring – helping #Trump https://t.co/Qd9jxHPTBe

— Michelle (@michellebullet1) April 28, 2018
How One of those "Trade War" Tariffs is a Win for Oregon
Recently, a solar company in California — which had been making panels in Asia and which was adamantly against Trump's tariffs — suddenly realized the tariffs meant it was cheaper to make them in the good ol' U.S.A. They just announced the purchase of a solar manufacturing company right here in Hillsboro, Oregon.
So, yes elections matter.  Whether you personally love him or hate any politician, you need to determine your vote on what you think they'll deliver for the state or country.
Podcast Version
Links & More Info
Greg Wooldridge (Segments 1–3)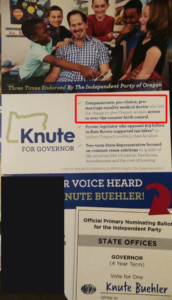 More info on Greg Wooldridge for Governor:
Greg Wooldridge's campaign website: WooldridgeforOregon.com
Greg's Facebook page.
Follow Greg Wooldridge on Twitter: @greg_wooldridge.
Knute Buehler's flyer sent to members of the Independent Party. "Compassionate, pro-choice, pro-marriage equality medical doctor." Why not send this to Republicans?
Jeff Ferry Segments (4–6)
[wpedon id="2365″ align="center"]