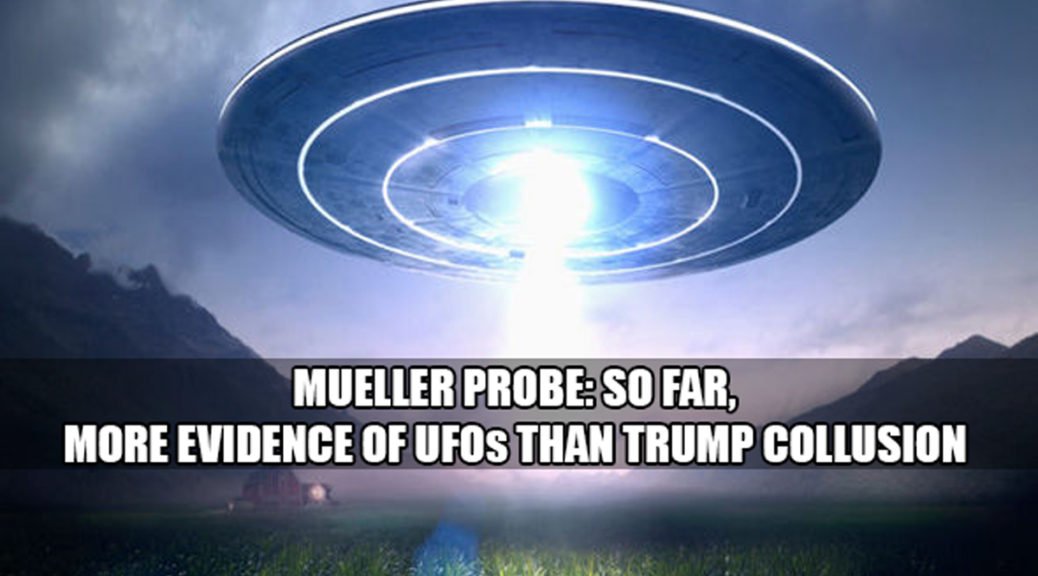 UFOs vs Trump-Russia Collusion
Podcast: Play in new window | Download
Subscribe: Apple Podcasts | Spotify | Stitcher | TuneIn | RSS | More
Show Summary: What do UFOs and the Trump-Russia collusion narrative have in common? No evidence of collusion is now considered evidence of collusion. And even then, there is more evidence of UFOs than there is of Trump-Russia "collusion." We talk with CIA whistleblower, John Kiriakou, about the state of the Justice Department.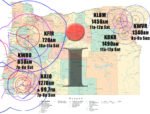 Five Different Times, on Six Different Stations. Listen anywhere! All stations stream live!
Saturdays
10a – 11a: KFIR 720AM (entire Willamette Valley) | Direct Link to KFIR Live Stream
11a – noon: KLBM 1450AM (Union County) | Direct Link to KLBM Live Stream
11a – noon: KBKR 1490AM (Baker County) | Direct Link to SuperTalk Live Stream
7p – 8p: KWRO 630AM (Oregon Coast & Southeastern Oregon) | Direct Link to KWRO Live Stream
Sundays
8a – 9a: KWVR 1340AM (Wallowa County) | Direct Link: KWVR Live Stream
7p – 8p: KAJO 1270AM or 99.7FM (Grants Pass/Medford) | Direct Link: KAJO Live Stream
Air Dates: Feb. 2nd & 3rd, 2019 | John Kiriakou

This last week, CNN, MSNBC, and other "mainstream media" outlets actually declared that Trump-Russia collusion was now settled. Because the lack of evidence for Trump-Russia collusion must mean that Trump really is a Russian spy.
Yes. No evidence is now evidence.
Although, strangely enough, so far there is more evidence for actual UFOs than there is evidence for actual Trump-Russia collusion.
Media Desperation over Trump-Russia Collusion Narrative Falling Apart
While it's laughable that the dinosaur media now thinks that the lack of evidence is somehow now evidence of Trump-Russia collusion, the rest of us aren't laughing. Think about it. Now just the mere accusation of a crime is enough for a conviction. If we think you did it, you must have.
But it's worse than that.
Mueller's Trump-Russia Collusion Probe
While the media can make itself a joke, they can't actually put anyone in jail. But a corrupt "justice" system can. And that's the danger here. A justice system is only as just as the people in it. Comey, Mueller, Rosenstein—would you trust them to be fair and unbiased? What about John Brennan? Or Clapper?
The thing all those guys have in common is that each of them have openly lied to Congressional investigators. So why aren't any of them in jail. Isn't that what we do nowadays? Jail people who lied to or misled investigators? Just ask General Flynn, George Papadopalous, Carter Page — or our guest this week: John Kiriakou.
John Kiriakou
John is very familiar with how the FBI operates; setting up the people they're investigating. In fact, he's previously said on I Spy Radio that the joke at the CIA was that the FBI couldn't get a conviction without setting up their victim. Kiriakou, like others swept up in the Mueller probe, was bankrupted into accepting a guilty plea, despite being cleared by the FBI of any wrongdoing.
Don't miss John Kiriakou's latest book: Doing Time Like a Spy
We talk with John about the state of the Mueller probe (and we mean probe in the best UFO sense) and what it says about the Justice Department.
We also discuss some deeply troubling aspects of our Justice System that ought to be worrying everyone. Including—and perhaps especially—Democrats.
Yes, Democrats. Democrats should be deeply troubled about the Mueller probe.
The Real Problem with the Mueller Probe
The problem with the Trump-Russia collusion Mueller probe is straightforward. It's an abuse of power to pursue your political opponents. John Kiriakou knows a lot about being a helpless target of an all-powerful federal government that is hell-bent on a conviction. John Brennan demanded Obama jail him, and he did — by bankrupting Kiriakou until he had no choice but to plead guilty.
It's the abuse of power Democrats need to worry about. Why? Because if they permit the Mueller probe to continue despite the fact there is no evidence, then they are helping to set the legal precedent for Republicans to "investigate" a future Democrat president.
This ought to be the kind of thing that unites Americans. Against their government. This is the kind of abuse of power our forefathers fought for in the American Revolution.
Tune in this week to hear more about why Americans, all Americans, need to start coming together and how that can begin to restore trust in our own government.
Podcast Version
Trapped under a heavy object? Missed the show? Don't worry—the podcast version will be right here after the show airs.
Links Mentioned
John Kiriakou exposed the CIA's torture program. CIA 'Tortured for Sake of Torture': Whistleblower John Kiriakou to Sputnik
Maxine Waters: I Have No Proof, But I Believe Manafort Was a Russian Plant in the Trump Campaign (Breitbart, Jan 28, 2019)
Roger Stone: FBI Stormed My House with More Force Than What Was Used on Bin Laden or El Chapo (Breitbart, Jan 28, 2019)
Sean Hannity: If Roger Stone's arrest is a sign of things to come, we've lost our country. Say goodbye. (Fox News, Jan 30, 2019)
FBI finds no specific motive in Vegas attack that killed 58 (AP News, Jan 30, 2019)
DeSantis: Oversight Committee Should Investigate Debbie Wasserman Schultz, IT/Awan Brothers Scandal (Real Clear Politics, April 3, 2018)
Assange Case: U.S. Espionage Act Is Illegal, Says John Kiriakou (Popularresistance.org, Dec. 7, 2018)