Socialism's ties to Islam Part 1
Podcast: Play in new window | Download
Subscribe: Apple Podcasts | Spotify | Stitcher | TuneIn | RSS | More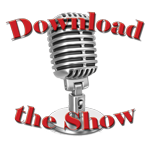 Show Summary: This week we explore socialism's ties to Islam. Are the two new Muslim Congresswomen jihadists? We get answers form a former jihadist.
Original Air Dates: March 9 & 10, 2019 | Kamal Saleem

This week: In the first of a two-part show, we open our discussion with Kamal Saleem, about the ties between socialism and Islam. Kamal is a former cultural jihadist who converted to Christianity after he'd come to America to destroy it from withing. This week, our focus is: Are there jihadists in Congress?
There are a lot of similarities between the two political philosophies (and, yes, Islam is a political ideology). They both believe in the supremacy of their own ideology. They both believe in collectivism. They both believe in killing the opposition. But it doesn't stop there.
Our talk with Kamal takes some interesting and surprising turns.
We talk with him about hte two newly elected Congresswomen who are both Muslims. Ilhan Omar has received the bulk of the attention with her anti-Semetic tweets but Rashid Talib is every bit as radical. Both are socialists.
In past I Spy Radio shows, we've wondered about the two ideologies—socialism and Islam. They are very similar in their world view (except on societal issues). Both use similar tactics and strategies to further their goals. Lying, obfuscation. Promising one thing and delivering another. Dividing society into groups and making them hate one another. Both socialism and Islam target the same segments of society—the disaffected and disgruntled.
Did you know where Hitler got his ideas on how to cope with "the Jewish problem"?
Tune in to hear the surprising ties between socialism and Islam— from a former cultural jihadist's experience and viewpoint.
Never Miss an I Spy Radio Show!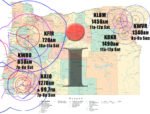 Five Different Times, on Six Different Stations. Listen anywhere! All stations stream live!
Saturdays
10a – 11a: KFIR 720AM (entire Willamette Valley) | Direct Link to KFIR Live Stream
11a – noon: KLBM 1450AM (Union County) | Direct Link to KLBM Live Stream
11a – noon: KBKR 1490AM (Baker County) | Direct Link to SuperTalk Live Stream
7p – 8p: KWRO 630AM (Oregon Coast & Southeastern Oregon) | Direct Link to KWRO Live Stream
Sundays
8a – 9a: KWVR 1340AM (Wallowa County) | Direct Link: KWVR Live Stream
7p – 8p: KAJO 1270AM or 99.7FM (Grants Pass/Medford) | Direct Link: KAJO Live Stream
Podcast Version
Links Mentioned
Kamal Saleem's ministry web site is Koome Ministries
First Muslim women in Congress: Rashida Tlaib and Ilhan Omar (CNN, Nov 6, 2018)
First Muslim Women in US Congress Misled Voters About Views on Israel (Gatestone Institute, November 16, 2018)
Muslim Rep. sworn into office with Quran (One News Now, Dec 28, 2018)
Muslim women poised to change the next Congress (Religion News, August 16, 2018)
London mayor Sadiq Khan rolls his eyes and says 'I've done all I can' as he's grilled over his failure to tackle knife crisis (Daily Mail, March 7, 2019)
Senator and 2020 Democrat presidential candidate Elizabeth Warren (D-MA) defended Rep. Ilhad Omar (D-MN) Wednesday after the freshman congresswoman's latest antisemitic outburst. (Breitbart, March 7, 2019)
Report: Democrats to Condemn 'All Hate,' Not Anti-Semitism Specifically, in Resolution (Breitbart, March 7, 2019)
EXCLUSIVE: Major independent inquiry to investigate Labour party's alleged institutional anti-Semitism (Daily Mail UK, March 7, 2019)
Ocasio-Cortez And Top Aide Run Outside Group Leading 'War' On Establishment Democrats, Documents Show (Daily Caller, March 7, 2019)
Rank-and-file Dems revolt against Pelosi over resolution to condemn anti-Semitism (Fox News, March 7, 2019)

"Omar — who also tweeted in 2012 that "Israel has hypnotized the world, may Allah awaken the people and help them see the evil doings of Israel" — refused to address questions on Wednesday about accusations that she's anti-Semitic."

Council on American-Islamic Relations (CAIR) (Discover the Networks, March 8, 2019)
Jew-Hatred in the Democratic Party (California & Political Review, January 21, 2019)