Official Statement from I Spy Radio on KUIK Closure
We feel blessed to have received many emails and phone calls from former listeners of KUIK who have reached out to let us know we're missed, to find out where we're landing in Portland — and what they can do to help. Here's the latest.
Losing KUIK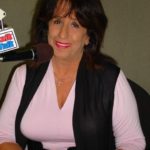 Like so many of our listeners in the Portland area, we were caught off guard and deeply saddened by the sudden sale and disposal of KUIK, 1360-AM in Hillsboro. KUIK was a valuable and needed conservative voice in the Portland area and its left us without a Portland home.
Over the past week, we feel so incredibly blessed to have received notes, emails, and phone calls from former listeners of KUIK, who reached out to us to offer encouragement, to let us know we're missed, and to find out where we're landing in Portland. And to ask what they can do to help.
Please know that this is a bit of a slow process as we work our way though the options. It's important to us to find a good fit for our show, where we compliment their lineup and vice versa.
As such, we've targeted our top choices of radio stations in Portland, based on their reach and current programming. We've already reached out to one of these stations and are allowing them some time to consider our show. We feel we'd be a good fit for their programming and we'd bring active listeners in the Portland area, such as all of you. If they pass, we'll continue down our list until we find the right match.
What can we do?
People ask us what they can do. Some have already offered to contact stations on our behalf.
One of the best things you can do right now is to let us know what your top stations are. Also, the times and days (Saturday or Sunday) when you're most likely to listen.  We will compile that information, along with our choices, and include your choice of station in our submission process.
Active voices will be heard.  Contacting a station that you want us to be on in the Portland market is up to you.  We always appreciate your support in whatever form that takes!
In the meantime go to our About Us page to find our current list of stations, times, and days of when we're aired.  Remember, all our stations stream live. 
Also, our producer Karla Davenport, sends out a weekly show promo e-mail on Friday's.  Email her at [email protected] and put "add me to the list" in the subject line so that you too can hear what's in store for the week's show.
Thank you again to our fans who've been so very encouraging during this time. We hope to have some good news to share very soon.