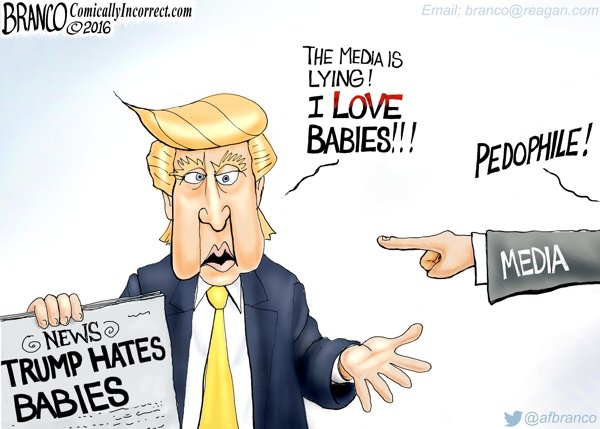 Click-Bait Media isn't New
Podcast: Play in new window | Download
Subscribe: Apple Podcasts | Spotify | Stitcher | TuneIn | RSS | More
Show Summary: The mainstream media finally got their first win — an open assault on a Republican Congressman. We are in dangerous, dangerous territory and the media is still willing to sell its soul and America to sell a few ads. Turns out today's click-bait media isn't so new. But it's still dangerous. This week: focusing on the media lies, fictions, Comey, and the huge story they're not covering.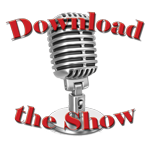 Did you miss the Show? You can download the podcast but you should go here to find out when, where, and how to listen so you don't miss the next.
Original Air Dates: June 17 & 18, 2017 | Kathryn Blackhurst & Scott McEwen

The kind of sensationalism that the NY Times, Washington Post, and others are all using to drive up their online views is nothing new. It's been around for at least 100 years. For those who think this is "nothing new" and think nothing of it, you're wrong. Dead wrong. Don't miss Mark's opener to find out why there is a dangerous precedent to today's journalism and how the media has pushed us into war. Don't think for a moment they will stop going after Donald Trump.
Kathryn Blackhurst
We start out with Kathryn Blackhurst, a political reporter for Laura Ingraham's LifeZette (lifezette.com). She has two great articles we discuss with her, about the shooting inspired by the media, and the big story that the mainstream media is ignoring.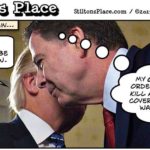 Perhaps it's because it completely undermines their entire story line against Trump, no doubt.
We start out by discussing the horrific shooting that happened this week as a Bernie staffer finally took the actions so many on the Left have been promoting, intentionally or not—taking up arms and attacking Republicans.  CNN, MSNBC, and so many other of the Leftist "talking heads" and "comedians" bear some responsibility here. But so does the NY Times and the Washington Post. They have been working to undermine the election and call it fraudulent; with their near-constant hate speech, it was only a matter of time before this happened.
Kathryn also shares that story that the media is working so hard to ignore. Is this the smoking gun President Trump needs?
We also get her views, as a relatively new journalist, on the media industry itself. Does she see hope on the horizon? What's been her experiences as someone fresh to the industry? And are the Left-wing biases we hear so much about real?
You can see all of Kathryn's recent news articles here.
Scott McEwen
After Kathryn, we turn to NY Times bestselling author, Scott McEwen, who has written both fiction and non-fiction (as has most NY Times writers, apparently). We ask for his thoughts, as a writer, on the media and the constant anti-Trump drumbeat.
Scott is also an attorney (a recovering one anyway) and gives us his thoughts on Comey's recent testimony — that Comey leaked FBI work products and details about the Hillary Clinton investigation where Loretta Lynch ordered Comey to refer to the Hillary email scandal as a "matter" rather than an "investigation." Does it matter?
We also get his thoughts on the Deep State. As a writer, Scott has a lot of contacts in the intelligence community. Tune in to find out what they're telling him about Comey and a lot more. Could they topple Trump? Tune in to find out.
Be sure to visit our I Spy Radio Store to order Scott's books! Dad will love them for Father's Day, even if they're a little late. They're definitely worth the wait.
Links Mentioned
Kathryn's segments (1 – 3)
Death Threats Mount for GOP Lawmakers 'Outspoken Against the Left' (Lifezette, June 14, 2017)
James Comey Cover Up a Massive and Illegal FBI-CIA Spying Operation? (Lifezette, June 10, 2017)
Did the FBI have evidence of a breach larger than Snowden? A lawsuit says yes. (Circa, June 13, 2017)
Scott's Segments (4 – 6)
Scott on NewsMax TV: Dems "Made Up" Russian Story (NewsMax TV June 7, 2017)
Journo Says 'Violent Resistance' Should Be More Organized Than Baseball Shooting (Daily Caller, June 14, 2017)
Left Denies Responsibility for Rhetoric in Wake of Scalise Shooting (Lifezette, June 15, 2017)
Chuck Todd on VA Shooting: 'We Are All to Blame' for the 'Toxic Stew' of Political Discourse (Breitbart, June 14, 2017)
Trump Calls for Investigation into the Clintons' Russian Ties (Breitbart, March 2017)
NYT Says Palin Is Responsible For Giffords Shooting. Palin DESTROYS Them. NYT Issues Correction. (Daily Wire, June 15, 2017)
Update: New York Times Corrects Fake News Editorial Blaming Sarah Palin for Shooting ((Breitbart, June 15, 2017)
Drudge: 'Tons of stress on cable news' driving medical leave for top hosts (The Hill, June 15, 2017)
News Corp. CEO: The Almighty Algorithm – "fake news" and other consequences of Google, Amazon and Facebook's relentless focus on quantity over quality (Fox, June 15, 2017)