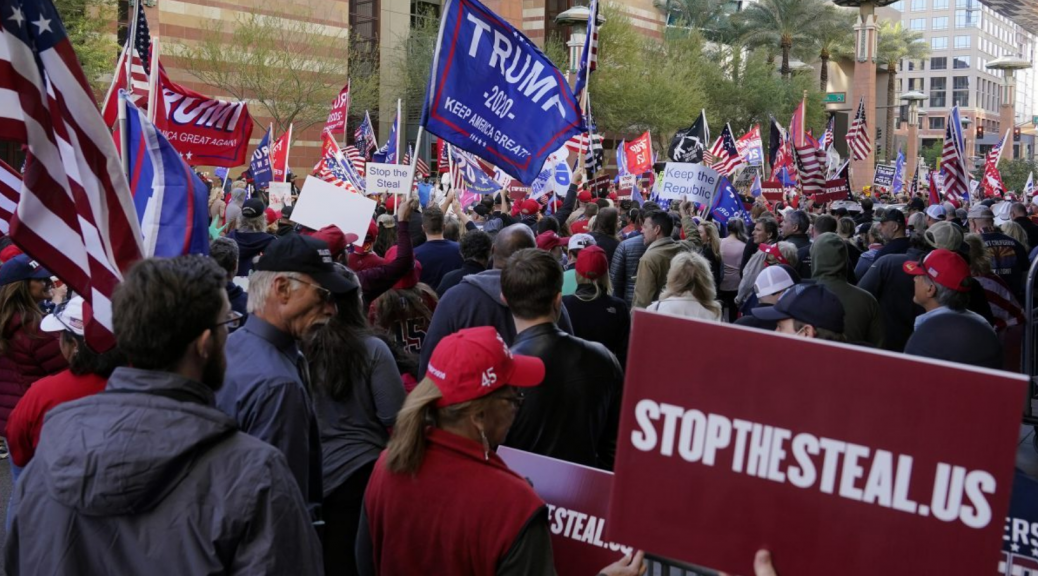 Election Conspiracy: It's More Widespread than We Thought
Podcast: Play in new window | Download
Subscribe: Apple Podcasts | Spotify | Stitcher | TuneIn | RSS | More
Show Summary: The media doesn't see any election fraud. Mainly because they refuse to look. We're finding plenty of election conspiracy and the depth and breadth of it is astounding. This week, new evidence of 2020's election-theft conspiracy has emerged, including its historical origins. Not surprisingly, the Clintons were involved.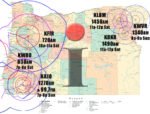 Five Different Times, on Seven Different Stations. Listen anywhere! All stations stream live!
Saturdays
10a – 11a: KFIR 720AM (entire Willamette Valley) | Direct Link to KFIR Live Stream
11a – noon: KLBM 1450AM (Union County) | Direct Link to KLBM Live Stream
11a – noon: KBKR 1490AM (Baker County) | Direct Link to SuperTalk Live Stream
7p – 8p: KWRO 630AM (Oregon Coast & Southeastern Oregon) | Direct Link to KWRO Live Stream
Sundays
8a – 9a: KWVR 1340AM (Wallowa County) | Direct Link: KWVR Live Stream
7p – 8p: KAJO 1270AM or 99.7FM (Grants Pass/Medford) | Direct Link: KAJO Live Stream
Mondays
After the show airs on our network of radio stations, you can listen to our podcast either here on our site or your favorite podcast platform. We are now on Apple podcasts, Spotify, Stitcher, TuneIn, and more. See the full podcast list.
---
Original Air Dates: Dec 18 & 19, 2020 | James Hirsen
When it comes to evidence of election conspiracy, the media is doing its best Sergeant Schultz: "I see nothing!" Election theft isn't hard to see. One merely needs to open one's eyes. And ears. And mind. Close minded people never see anything, even the blindingly obvious.
This week, still more evidence of election conspiracy has emerged. And, not surprisingly, it points back to the Clintons. We're honored to have James Hirsen join us this week. James Hirsen is a bestselling author (Tales from the Left Coast), a media analyst, as well as an attorney who has helped argue cases before the U.S. Supreme Court.
Be sure to visit James Hirsen's website, jameshirsen.com to your daily news rounds
Election Conspiracy: The Evidence is Obvious.
We can thank attorney Lin Wood for shining a spotlight on the latest evidence of election conspiracy. Actually, we can thank him for shining a spotlight on pretty much all of evidence of election conspiracy. Lin Wood, as well as Sidney Powell, have done more to expose election theft than the entire mainstream media.
New Evidence in 2020 Election Theft Scandal: Historical Origins
Does it surprise anyone that the Clintons would be in the middle of the historical origins to steal 2020? Of course it doesn't.
Lin Wood spotlighted an email from 2010 between Laura Graham and Cheryl Mills that came to light thanks to a FOIA request. The email shows evidence of them discussing Smartmatic, an elections-fixing company that has had "successful elections." What can that mean other than "our side won."…?
The emails show an attorney, Cheryl Mills, who clearly should know that vote rigging is being illegal, as the prepare to steal Haiti's election. And put in someone who will look the other way while the Clinton Foundation has its way with Haiti.
You can read the emails for yourself here:
Supreme Court Chief Justice John Roberts Compromised?
As if evidence of the historical origins that led to election conspiracy in 2020 weren't enough, Lin Wood is just getting started this week.
He also fired off a series of tweets alleging Chief Justice John Roberts was:
conspiring with Justice Breyer to take down Trump and ruin his reelection efforts
bullied the other justices into
a passenger on pedophile Jeffrey Epstein's private plane, known as the "Lolita Express", to Epstein's private island
Well, the latter would certainly explain a lot of John Roberts' votes now wouldn't it?
You can see those tweets beginning with this one.
The I Spy Radio Show Podcast Version
Don't forget: I Spy Radio is now available on your favorite platform. Subscribe for free! See the full list of podcast options.
Links Mentioned & Related Info