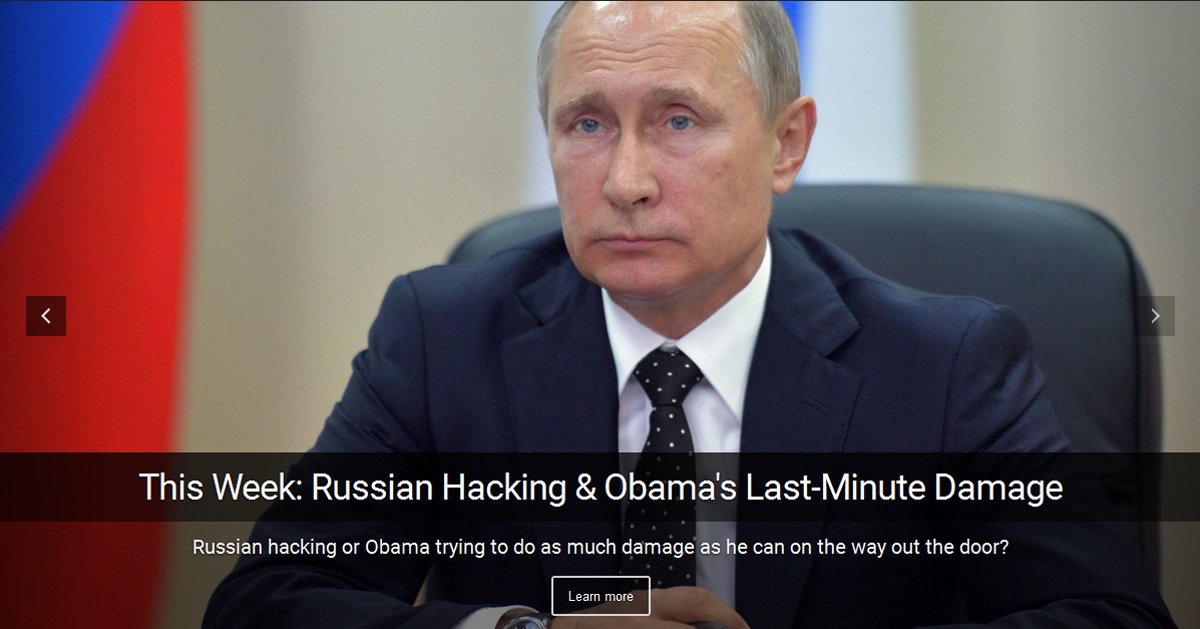 Obama's Last Minute Damage | The Russians are Coming
Podcast: Play in new window | Download
Subscribe: Apple Podcasts | Spotify | Stitcher | TuneIn | RSS | More
Show 7-01 Summary: Russian hacking or Obama trying to do as much damage as he can on the way out the door? Obama grabbed another 1.8 million acres in Utah and Nevada — can this be undone or is it another victory for the U.N. enviro-nazis? Plus, the Russians are coming! Did the Russians actually do any hacking or didn't they?
All Stations Stream Live!
11:00AM Saturday: KUIK (Portland) | KBKR (Baker City) | KLBM (La Grande)
7:00PM Sunday: KAJO (Grants Pass)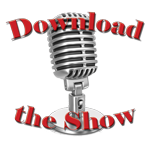 Air Dates: Jan 7 & 8, 2017 | Rep. Ken Ivory (R-UT) & Kevin Freeman

Welcome to our 2017 kickoff show as we watch President Obama packing up and getting ready to leave White House while President Trump prepares to take control.
As if to cause whatever trouble he can on the way out, in true community-organizer fashion, two big things have happened during the remaining days of Obama's presidency.  First was his most recent land grab of over 1.3 million acres in Utah, adding to the half a billion acres he's already taken out of state control.  And second is the last gasps of politicization of intelligence agencies as they muddle through whether Russia hacked files that may or may not have impacted on the elections.
Obama's Land Grab
We start with Rep. Ken Ivory (R-UT) who discusses what it means to have Obama seize yet more land for the federal government, the difference of national forest status to national monument, and all the rights removed from people being able to access the land for any use.  In Oregon we know firsthand the painful reality of having so much land removed from tax rolls with some counties having no resources to pay for school funding. Over the next two weeks remaining to Obama's powers of pen and phone, will Malheur Forest and Siskiyou Crest National forest be added to the list of national monument designations?
Russians Hacking or Not?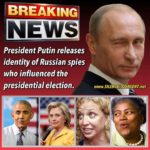 We'll also be talking about the alleged Russian "hacking" and whether it did, in fact, influence the elections. Agencies are alleging that they have proof the Russians did hand off hacked material to WikiLeaks. We talk to Kevin Freeman about the truth of all this, as well as the politicization of our intelligence agencies and how it's gone wild under President Obama.  This is the president whose intelligence agencies told the American public that ISIS wasn't to be  worried about and in the weeks before the "Arab Spring" that the Muslim Brotherhood was essentially a civic organization and nothing to worry about.
Russia DID NOT HACK the DNC. John McAfee lays it out:https://t.co/SXlP2sgFO7

— John McAfee (@officialmcafee) January 6, 2017
We've watched as Obama used our spy agencies to push political agendas rather than giving us, the people, the straight scoop—or do what they were designed to do: defend the U.S. from outside attacks. Are their solutions to "de-politicizing" our intel agencies? Don't miss the steps we need to take.
Links & Further Information
Ken Ivory (Segments 1–3)
Wall Street Journal – "Trump Can Reverse Obama's Last-Minute Land Grab" (Dec 30, 2016)
Reversing Obama's Last-Minute Land Grab (National Review, Jan. 2, 2017)
Obama's Land Grab Will Not Stand. I Will Fight It. (Daily Signal, Dec. 29 2016)
Mike Lee blog that he is going to fight to repeal the Antiquities Act
Trump Can Reverse Obama's Last-Minute Land Grab (Wall Street Journal, Dec. 30, 2016)
No President can bind his successor.  Pacific Legal Foundation says Trump can reverse
President Obama Stops Future OffShore Drilling in Alaska (Kiro 7, Dec. 21, 2016)
Obama Seized Enough Land and Water in 8 Years to Cover Texas Three Times (Blog by Brittany Hughes, Jan 4, 2017)
Kevin Freeman