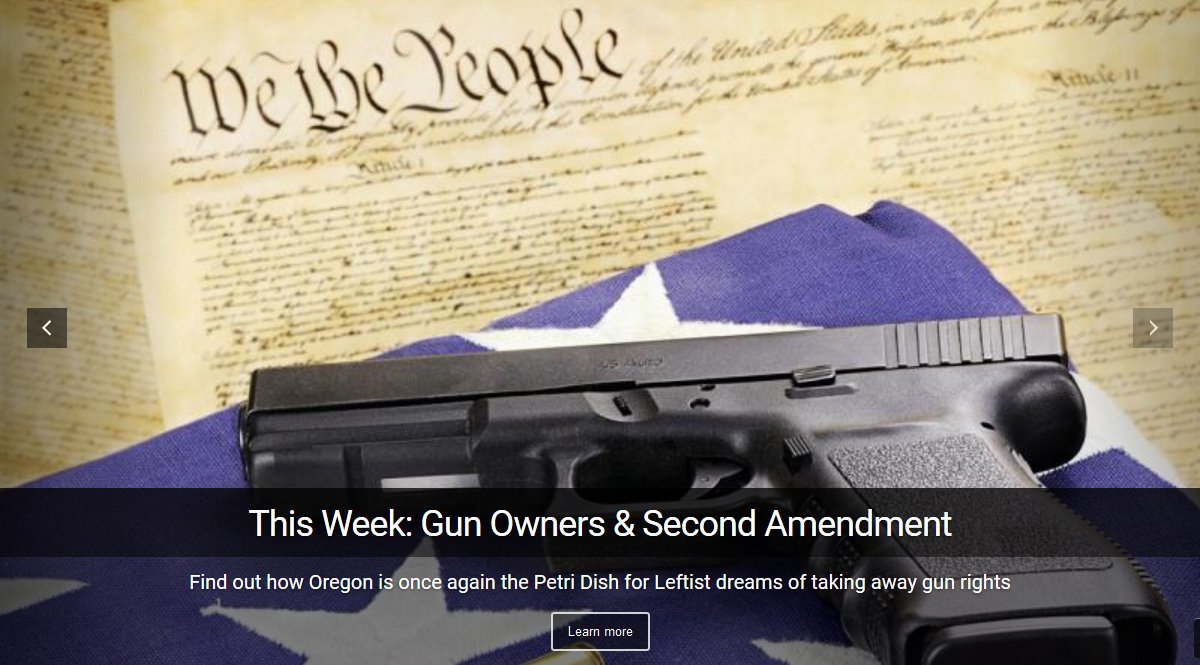 Oregon's Gun Confiscation Bill
Podcast: Play in new window | Download
Subscribe: Apple Podcasts | Spotify | Stitcher | TuneIn | RSS | More
Show Summary: It's all about the 2nd Amendment this week. We talk with David Keene, a former president of the National Rifle Association about Oregon's gun confiscation bill, Senate Bill 719A. And don't miss the shocking story of a man who faces a 30-year jail sentence for exercising his right to self defense.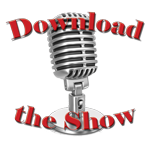 All Stations Stream Live!
7:00AM Saturday: KUIK (Portland)
11:00AM Saturday: KBKR (Baker City) | KLBM (La Grande)
7:00PM Sunday: KAJO (Grants Pass)
Air Dates: April 29 & 30, 2017 | David Keene & Jayne Carroll

We often call Oregon "the Petri Dish" for the Left. If they can pass it here, they'll try it somewhere else. We're an experimental lab for Leftist policies.
This is especially true of the Second Amendment. But recently the attack has been ramped up. The focus of this week's show is SB-719A, a gun confiscation bill that was passed out of the judiciary committee and on to the senate, where it is likely to pass — unless common sense Oregonians stop it by contacting their senators now. It is due for a vote this Monday, May 1st!
Oregon's Gun Confiscation Bill: SB 719A
Sen. Brian Boquist, a Republican from Western Oregon, sponsored SB-868. But it met with such a huge public outcry they copied and pasted it into SB 719 (hence the "A") in a process typically called "gut and stuff."
SB 719A would create a so-called "Extreme Risk Protection Order" (ERPO) at the request of family member or household member—or even a law enforcement officer. All they need to do is claim the other person is a "risk" to themselves or others. Get this:
The order can be obtained ex parte, meaning the defendant can have their guns taken away without even being in court
The court order can be obtained without any allegations of criminal behavior
A person can have their rights taken away simply based on someone else's "feelings" that the defendant might be a danger to themselves or another person—either now or in the "foreseeable future."
The Show

We talk with David Keene, former president of the NRA and currently the Opinion Editor of the Washington Times about this terrible bill and how you can lose your rights with no due process.
Tune in to hear how "compassion" led a Republican senator to sponsor this bill and get it through committee. Tune in to hear how he was used by the anti-gun lobby. Tune in to hear how Oregon's gun grab bill will allow a family or household member or even the local police officers to get a court order to confiscate your guns or any "deadly weapons".
The Case of Mike Strickland
And then don't miss an example of an Oregon court going way too far to punish a gun owner. Listen to hear why Mike Strickland, who never fired a shot, is facing more than 30 years of jail. We talk with Jayne Carroll, host of the Jayne Carroll Show on KUIK-1360am in Portland, about this shocking case — shocking in the sense of how far the politics of Portland have gone to suppress political views they disagree with.
Of course, all of this makes perfect sense because by taking away our 2nd Amendment rights we also lose the ability to protect our 1st Amendment rights. What better way to carve away at our freedom of speech but to do it under the guise of "protecting us" by taking away guns from someone who might hurt someone in the "foreseeable future." Yes, that is actual language from SB 719A.
Meanwhile, Oregon's lawmakers are looking the other way, away from groups like Black Lives Matter who scream, yell, show up in masks, do millions in damage to property owners and businesses, shut down roads and highways, and create havoc for law-abiding citizens. But a gun owner is the one who is punished?
You'll want to hear how easy it was to have Mike's case go from a single misdemeanor all the way to 21 felony counts.  Don't miss Jayne's look at what is really going on and the assault the Far Left is having on Oregonian's freedoms.
Mike Strickland Videos
First angle (Mike's side of the street)
The reverse angle view. Note the number of protestors wearing masks.
Here's the Podcast — enjoy the show!
List of Links
Jayne Carroll's Segments (5–6)