The End of the Republican Party as We Know It?
Podcast: Play in new window | Download
Subscribe: Apple Podcasts | Spotify | Stitcher | TuneIn | RSS | More
The Republican Presidential Race is narrowing to the finish line but will it mean the destruction of the party?  Is it the "Trump effect" or is this a split needing to happen? And are conservatives missing a golden opportunity?
Air Dates: Mar. 5 & 6, 2016 | Jayne Carroll & Wayne Allyn Root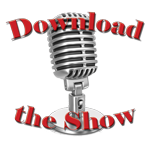 We all know that politics is messy and have seen devious tricks played by many campaigns over the years.  (Does the "leak" of John McCain allegedly having an affair by the Bush campaign bring back memories?)  But now it's some of the party members who are getting into the fray: from party leaders and elected officials alike attacking and trying to destroy a fellow teammate to individual voters who say they will sit out voting in the general if their candidate doesn't win the nomination—even eviscerating supporters of other candidates in sometimes vicious and insulting ways.
Except politics is a team sport. It's not an individual war, it's a team effort.  A team sport that must beat the Democrats' team and their quarterback, whether it's Hillary or Bernie.
Republican Party Insiders' War
Mitt Romney is the latest prime example of a party leader to step in to try to stop Trump.  He's not just attacking Trump but he's also insulting the people who support Trump. Undeniably, Trump is pulling people into the party, many of whom are first-time or rare voters. Donald Trump is no Reagan, not by any means, but Republicans and especially conservatives, are too busy trading insults that we're hurting our own team.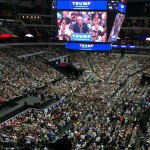 Tune in to find out how conservatives are missing an incredible, strategic opportunity this election cycle to grow and expand not just the party but the conservative message. And to do so in a way that could expand the party for years to come.
Our guest this week is Jayne Carroll, a Cruz supporter, is one of the few people who takes herself out of the picture and looks at the race objectively.  Listen to hear her take on both Cruz and Trump, and how the team is being effectual or not.
Then we have Wayne Allyn Root, a Trump supporter, who discusses Trump's campaign and he believes Trump will bring to the Presidency.
What's your analysis? And what are your thoughts on re-uniting the party to get Trump supporters to support Cruz as the eventual nominee or vice versa? Let us know in the comments section below.
Links
Not mentioned but related links
Democrats to Clinton: Don't laugh off the Trump threat: "It's time to stop pointing and laughing at the Republican primary. For all the GOP front-runner's flaws, many veteran Democrats are beginning to conclude, Donald Trump is a canny operator who just might end up in the White House if they're not careful."
The National Review calls Sen. Jeff Sessions a "prostitute for endorsing Trump"
Where are Cruz's supporters and the evangelical vote? Politico: "How Trump Stole the South from Cruz"