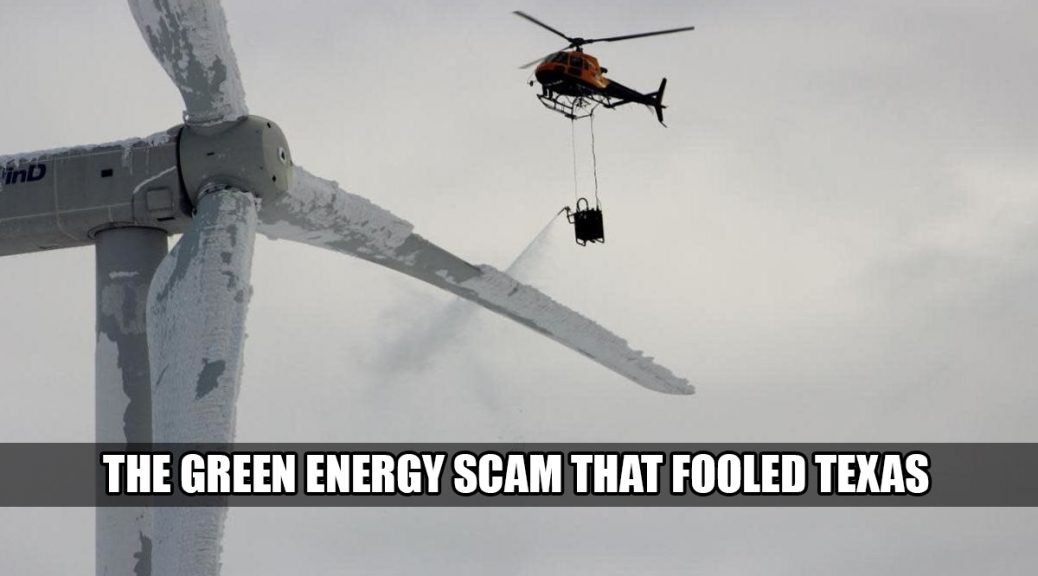 The Green Energy Scam that Fooled Texas (and the Rest of America)
Podcast: Play in new window | Download
Subscribe: Apple Podcasts | Spotify | Stitcher | TuneIn | RSS | More
Show Summary: Welcome to the new phase of Global Warming – Global Freezing. Yes, the Left really does want you to believe Global Warming caused the ice and snow in Texas. But they don't want you to believe green energy failed. Sure.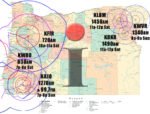 Five Different Times, on Seven Different Stations. Listen anywhere! All stations stream live!
Saturdays
10a – 11a: KFIR 720AM (entire Willamette Valley) | Direct Link to KFIR Live Stream
11a – noon: KLBM 1450AM (Union County) | Direct Link to KLBM Live Stream
11a – noon: KBKR 1490AM (Baker County) | Direct Link to SuperTalk Live Stream
7p – 8p: KWRO 630AM (Oregon Coast & Southeastern Oregon) | Direct Link to KWRO Live Stream
Sundays
8a – 9a: KWVR 1340AM (Wallowa County) | Direct Link: KWVR Live Stream
7p – 8p: KAJO 1270AM or 99.7FM (Grants Pass/Medford) | Direct Link: KAJO Live Stream
Mondays
After the show airs on our network of radio stations, you can listen to our podcast either here on our site or your favorite podcast platform. We are now on Apple podcasts, Spotify, Stitcher, TuneIn, and more. See the full podcast list.
Original Air Dates: Month # & #, 2021 | Myron Ebell & Chuck Wiese

It's been a long week—or maybe going on two, depending on if you've gotten your power turned on—as ice invaded a rather comfortably mild winter for most.  Then temperatures dropped all across the nation, placing people in at times life-threatening conditions.  How did this happen when we've heard so often from the global warming community that carbon dioxide was creating rising temperatures?  But even as the snow and ice hit, those same experts blamed—what else?—global warming.
The Green Energy Scam
Unbeknownst to many, for years, governors like GW Bush, made policy decisions about investing in windmills and solar. Governors like GWB knew only what pro-Global-Warming "scientists" told him about Global Warming, which led to pro-Global-Warming policy decisions. However, these scientists' predictions were made by claiming their computer models were nearly infallible. Or at least not to be questions. So governors didn't.
But as the years of weather conditions didn't match up with the predictions, science became a game of outfoxing, out-promoting, and outspending those who angrily exposed their lies and fraud. And now we see the results of what happens when following the brick road of lies leads to disaster, with oil-rich Texas being the prime example of unreliable "renewable" energy.
But why? Why were some, calling themselves scientists, willing to place themselves in a situation where they now look ridiculous? We examine that this week and hope to shed new light on some old fights.
Myron Ebell Weighs in on Texas Green Energy Failure
We start out with Competitive Enterprise Institute's, Director for the Center of Energy and Environment, Myron Ebell, who grew up in Eastern Oregon and is now working in Washington, DC — the hotbed of the Global Warming debate. With Biden taking over and touting the US return to all things green, we discuss what happened this winter in Texas. Ebell walks us through how Texas got to the point of wind turbines freezing up and breaking, putting Texans at risk with no heat while in freezing temperatures. Texas of all places. A conversation that maps out why so much went wrong and that the rest of the nation cannot ignore, especially with the rush to infuse "climate change" into literally every level of government.
Chuck Wiese: The Global Warming Scam
Then we bring on meteorologist, Chuck Wiese, who is also a retired commercial pilot, where accurate weather data really mattered. He takes us in-depth into those magical, global warming computer predictions and brings to life the techniques used to create the computer model.
You'll learn a bit more about weather itself, how its predicted, and why predictions routinely break down more than five days out. And we learn how those billion-dollar climate warming models compare to weather forecasting and why they not only don't work in the long-term but can't work in the long term. Real life information that global warming supporters can't run from.
In other words, as Chuck would say, the Great Oz no longer has his curtain to hide behind.
The I Spy Radio Show Podcast Version
Trapped under a heavy object? Missed the show? Don't worry—catch the podcast version. I Spy Radio is now available on your favorite platform, or you can grab it right here. The player should be right at the top of the page. See the full list of podcast options.