Show 5-05 | Socialism Exposed: Superiority of Capitalism
Podcast: Play in new window | Download
Subscribe: Apple Podcasts | Spotify | Stitcher | TuneIn | RSS | More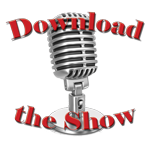 Air Dates: Jan 30 & 31, 2015
By now, you've heard or read the usual conservative fact-checking of Obama's State of the Union speech but we wanted to go deeper than just fact-checking to analyze the progressive ideology that lie at the heart of the speech.
This week on I Spy, we talk with author and economist Dr. Gerard Lameiro to analyze the underlying philosophies and values on display in Obama's State of the Union address.
For example, most of I Spy listeners know that the free-market system is superior to socialism but why is it so superior? What makes it more successful from both an economic and philosophical standpoint? And what is so unique about the American system of capitalism that makes it better than any other free-market system in the world? We also analyze Obama's faith in big government to drive the economy, the unfairness of wealth, that regulation is the solution, and much more.
Links mentioned