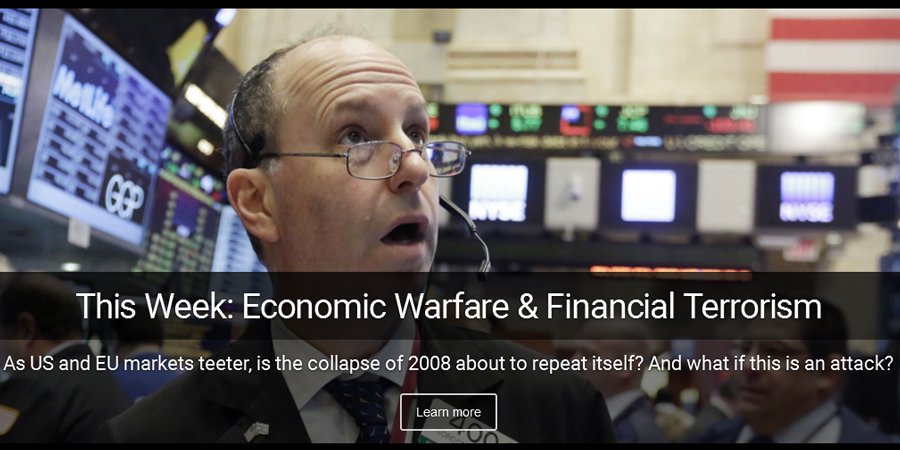 Economic Warfare and Financial Terrorism – How the 2008 financial meltdown could happen in 2016
Podcast: Play in new window | Download
Subscribe: Apple Podcasts | Spotify | Stitcher | TuneIn | RSS | More
Air Dates: February 13 & 14, 2016 | Kevin Freeman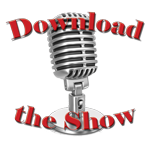 On the morning of Sept 11, 2008, John McCain and Sarah Palin were leading Obama and Biden in the polls by quite a bit. But by the end of the day, it saw the largest spike in short-selling in market history, ushering in the financial meltdown of 2008. Was it just some rogue day-traders? Or, as McCain thought at the time, was it an outright attack on our markets, perhaps by Russia and China? The end result was that not only did it set back the American financial markets, cause trillions of dollars of paper value to disappear in a matter of days, plunge thousands of Americans home-owners into bankruptcy, and hamstring our economy—it dramatically affected our 2008 presidential election.
What's especially concerning is how similar the economic conditions of 2008 are to now—in 2016. Is history about to repeat itself? Have any of the vulnerabilities that ushered Obama into office been fixed?
Economic Warfare and Financial Terrorism
Over the last two weeks, there have been some very troubling headlines, including one that has nearly escaped notice: the sale of the Chicago Stock Exchange to a Chinese-owned company. But this week on Drudge and other sources, there have been headline after headline of trouble in the stock markets — not just here in the U.S. but all across Europe. US and EU stock markets are off to their worst starts since the 1930s. Is history going to repeat itself? And can capitalism survive? Could all of this be a coordinated attack? And why?
Join us this week for a fascinating story of another type of warfare between modern governments: economic warfare and financial terrorism. Get a look at the weapons used and techniques used to deploy them.
On this week's show, you'll learn:
Was there an attack in 2008 on the U.S. stock markets?
What's been done to prevent another one?
Why did the Chinese buy the Chicago exchange — and does it create any vulnerabilities?
The latest economic tool is "negative interest rates," what impact can and will this have on the markets?
Are the same conditions from 2008 collapse happening now in 2016?
What about all those foreign donations to Hillary Clinton?
Links Mentioned
Related Links
Be sure to check out our previous shows with Kevin Freeman on the archives page