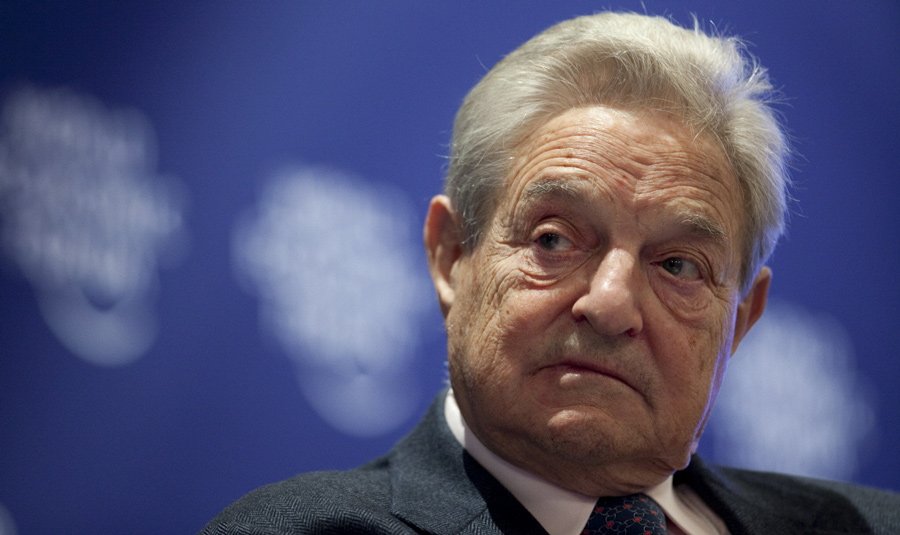 Podcast: Play in new window | Download
Subscribe: Apple Podcasts | Spotify | Stitcher | TuneIn | RSS | More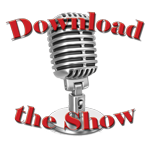 Show Summary: We continue our discussion into George Soros' operations in America and abroad. Find out his "secret recipe," how and where he is so effectively sewing chaos, and how his subversion is not only destroying the lives of millions but also making him a tidy profit. And yes, you the American taxpayer, are helping to fund some of his organizations. But up first, a citizen journalist gives us an eyewitness report of the violence in Portland during the May Day Riot. Tune in to hear the telltale signs of Soros's fingerprints. And finally, is there some hope for people who've seen their cultures and way of life destroyed by him?
All Stations Stream Live!
7:00AM Saturday: KUIK (Portland)
11:00AM Saturday: KBKR (Baker City) | KLBM (La Grande)
7:00PM Sunday: KAJO (Grants Pass)
Air Dates: May 13 & 14, 2017 | Leo Stratton & Ron Arnold

We continue our in-depth examination of George Soros. You probably know him as the Darth Vader of the Left but after this week's show, you'll believe it.
As we discussed in last week's show, Soros's money not only is behind so much of the Left's operations, he also is the organizing force behind them as well. He provides not jusy money but logistical and strategic support for, literally, thousands of groups—not only his own direct groups but all the groups that are supported by him and his groups.
He is also the catalyst for fundraising. In true socialist form, he promises funding but then convinces other people to spend their money instead.
Including from the U.S. tax payers.
He then uses these funds to sew the seeds of chaos and division. And right here in good ol' Oregon, the Petri Dish for the Left, we're bearing the brunt of his organizing.
The May Day Riots
It wasn't that long ago that May Day was an annual celebration in Oregon. May poles. May Day parades. A day of fun and filled with nostalgia.
Nowadays, it's riots in downtown Portland.
We talk with citizen journalist Leo Stratton, whose YouTube channel has over 200 videos and more than 1 million views, and who was there at "Ground Zero" when the May Day riot broke out. We talk with Leo about what he saw and what it was like to be in the middle of it. Pay attention and listen for the tell-tale fingerprints of Soros  or one of his organizations at work.
Here's Leo's video from the May Day riot…
George Soros: Funding Chaos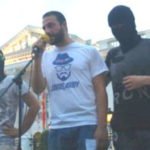 Last week we discussed Soros's background and upbringing which formed his life outlook. We heard how Soros told his biographer he believed he has "godlike powers" and sees himself as some sort of Messiah.
Yikes.
Perhaps that explains why he has no remorse from destroying the lives of millions of people all so he could make billions of dollars. Why should a god have remorse when all he's trying to do is inflict a better world on people?
Tune in to hear the vast numbers of countries in which he is trying to force his view of the world on people and the damage he is doing.
And don't miss: could there be a simple, ulterior motive to what's driving him? One that is very un-godlike but much more in line with man's basest drives.
George Soros and USAID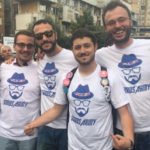 If you listened to our virtual interview with Eva Bartlett, you heard about USAID, which is often used as a front organization for the CIA. In particular, USAID and MI6 (yes, the British spy organization) are funding the White Helmets in Syria—a group that "just happens" to show up immediately after civilians are killed, which many people call staged events. Perhaps it's because the same kids keep getting rescued and often without a scrape or even a speck of dust on them. But did you know this same CIA group funds George Soros's organization? Tune in to hear that and what other US agencies are giving away money to Soros. Your tax dollars at work.
Hope
Finally, don't miss how—despite the billions George Soros has spent—it may be for naught and how and why his kingdom is beginning to unravel. Maybe us peasants are winning after all.
Links Mentioned
Leo Stratton's YouTube Channel
Check out the I Spy Radio Store page for links to Ron Arnold's books
GREAT Article: George Soros, the "Gravedigger of the Left" (via Live Trading News, Apr 27, 2017) by Dr. Mária Schmidt, Director of the 21st Century Institute in Budapest
Stop Operation Soros expose of Soros's operations in Macedonia: overview of USAID and Soros involvement.
Soros on marijuana and another awesome expose: George Soros the Connoisseur of Chaos (via CityJournal.org, Winter 2017)
Mike Lee and other Senators demand Tillerson investigate U.S. funding of George Soros (via Zerohedge, Mar 16, 2017)

Same, via Fox News, but with additional details
A copy of the actual letter sent to Secretary of State, Rex Tillerson re U.S. funding George Soros's organizations

George Soros Puppeteering Guinea to get mining rights (Zerohedge April 20, 2017)
George Soros battles $10B lawsuit, familiar charges of wielding political influence (Fox News, May 5, 2017)
Similar via Bloomberg
Soros in Hungary — Soros-funded university closer to shutting down after Hungary approves new rules (Fox News, April 4, 2017)
Yes, you are funding George Soros: USAID's page on Goergos Soros's Civil Society Project
 
Related Links