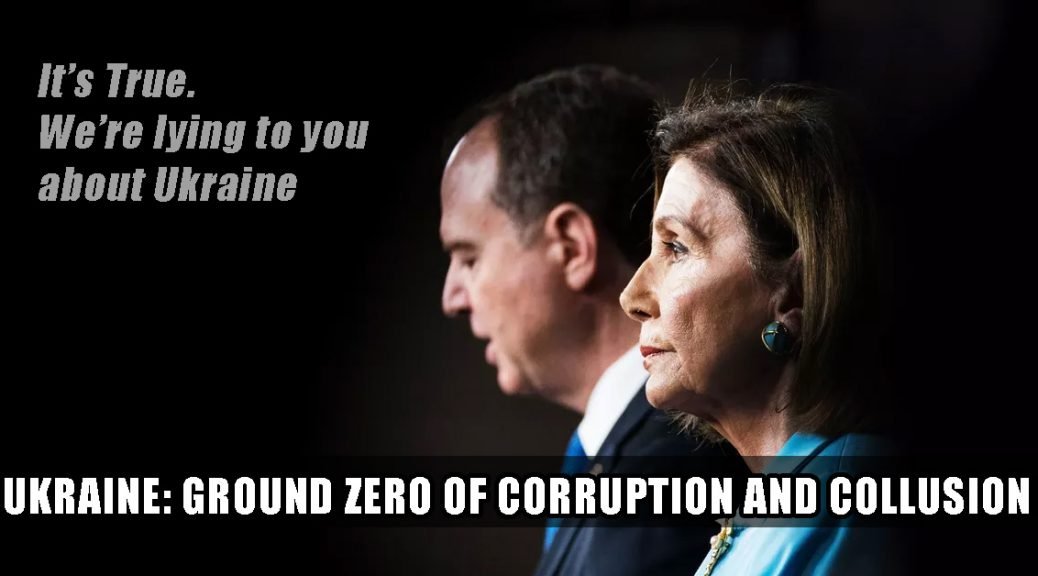 Ukraine: Tip of the Tip of the Iceberg
Podcast: Play in new window | Download
Subscribe: Apple Podcasts | Spotify | Stitcher | TuneIn | RSS | More
Show Summary: When it comes to collusion, corruption, and foreign interference in our elections, Ukraine is the epicenter. Ukraine is why the Democrats are so worried. And it explains why their whistle blower panicked. And has the Ukraine investigation exposed another Deep State set up of the Trump campaign?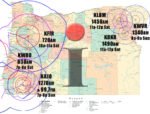 Five Different Times, on Seven Different Stations. Listen anywhere! All stations stream live!
Saturdays
10a – 11a: KFIR 720AM (entire Willamette Valley) | Direct Link to KFIR Live Stream
11a – noon: KLBM 1450AM (Union County) | Direct Link to KLBM Live Stream
11a – noon: KBKR 1490AM (Baker County) | Direct Link to SuperTalk Live Stream
7p – 8p: KWRO 630AM (Oregon Coast & Southeastern Oregon) | Direct Link to KWRO Live Stream
Sundays
8a – 9a: KWVR 1340AM (Wallowa County) | Direct Link: KWVR Live Stream
7p – 8p: KAJO 1270AM or 99.7FM (Grants Pass/Medford) | Direct Link: KAJO Live Stream
Air Dates: Nov. 2nd & 3rd, 2019 | John Solomon and John Kiriakou
This week: To many political observers, the Democrats have done the proverbial "jump the shark" by relentless pushing a fake impeachment before even all the facts are known. And once again, they're relying on their triad of allies:  disinformation, the Democrat "mainstream media", and the ill-informed everyday voters (thanks to disinformation and the Democrat mainstream media).
But why? Why rush into a fake impeachment when they know it will fail in the senate? And why did their much vaunted "whistle blower" suddenly panic over a benign phone call between two presidents? One word: Ukraine.
Ukraine: Ground Zero of Corruption and Collusion
To understand why the Democrats pulled the trigger, you have to understand the panic behind what happened on the Ukraine phone call.  We talk with John Solomon, formerly of The Hill and now a Fox News contributor, about the origins of the Ukraine corruption.
It starts with Obama and Biden in the wake of the 2014 Ukraine uprisings. We talk with John Solomon about the Obama administration's odd maneuvers, essentially creating the perfect storm — not to fight corruption but for corruption. Including setting up an anti-corruption bureau that became the cloak for corruption.
Another Deep State Ploy?
One of the more interesting stories John Solomon has exposed was a secretive meeting at the Obama-Biden White House. Biden had invited the top Ukrainian prosecutors to the White House to discuss corruption.
But what it turned into was actual corruption: White House official urging the Ukraine prosecutors to drop their investigation into Burisma. And to re-open a dormant corruption case into a a political operative who would later be pushed into the Trump campaign. We talk it over with John Solomon and the follow up with John Kiriakou. Was this yet another example of guilt engineering? Much like we've seen with George Papadopoulos. (and as John Kiriakou himself experienced.)
More Collusion by the Democrats
As we researched this week's show and the collusion and corruption centered around Ukraine, it became abundantly clear we are at the mere tip of the tip of the iceberg. There is a lot more coming in the following weeks. John Solomon has been a one-man workhorse to expose this corruption. Be sure to take a look at the links below.
Ukraine as Impeachment Trigger
The Democrats' actions aren't reasonable or normal in the wake of what happened. Trump is looking into corruption. And for that they want to impeach him?
The Democrat' actions can only be explained by sheer panic and desperation. Why are they so panicked over a phone call about corruption. If there was corruption by Joe Biden, shouldn't they want to get to the bottom of things?
Instead, they've turned this into Trump allegedly abusing the power of his office by going after a political opponent.
It begs the question: just how many Democrats were profiting off the corruption in Ukraine?
The Ukraine Whistle Blower
Here's what other sites have said about the whistle blower. He's a Biden operative. He was formerly fired by the White House for leaking. Not to mention spreading false stories about Putin ordering Trump to do things. He is a registered democrat. And his name is Eric Ciaramella.
We talk with an actual whistle blower, John Kiriakou, about the Democrats secret whistle blower. John actually went to jail over his whistle blowing, as a patriot. You can imagine John has a lot to say about this guy who has been sniping from the deepest shadows of the Deep State.
Podcast Version
Links Mentioned
Follow John Solomon on Twitter: @JSolomonReports. Follow John Kiriakou on Twitter, @JohnKiriakou
John Solomon's excellent work can be found at TheHill.com. His new site is johnsolomonreports
John Kirakou's books can be found in our I Spy Radio Store page

Steele, State and the [Russian] Alfa Bank conspiracy theory exposed (via

John Solomon Reports, Oct 23, 2019

).

"…a long-pedaled allegation that Donald Trump and Vladimir Putin had a secret communications network through a computer server at Russia's Alfa Bank."

Based on unexplained "pings" between the bank's computer and a server used by Trump

the theory soon became political fodder for Fusion GPS,

Arises from Christopher Steele visiting the State Dept on Oct 11, 2016

The memo also stated that after a New York Times reporter contacted Alfa Bank about the pings, the "hidden server belonging to Trump then disappears." It added "no one but Alfa Bank was asked."

John: "The now debunked conspiracy theory about Alfa Bank and Russia collusion was given life through Steele's contact at State, fanned by career bureaucrats and the Fusion GPS firm. It's the sort of tale that makes some believe there is — or at least was — a 'deep state' trying to influence the 2016 election."

Let's get real: Democrats were first to enlist Ukraine in US elections (

John Solomon,

The Hill

, Sept 23, 2019

)

Senior Ukrainian official says he's opened probe into US election interference (

The Hill, Sept 2019

)

The most important stories on the Ukraine scandal (via John Solomon Reports, Oct 2019).

George Soros's secret 2016 access to State exposes 'big money' hypocrisy of Democrats (

John Solomon,

The Hill

, Aug. 07, 2019

)

Whatever political persuasion you hold, Soros's election-year contacts at State speak volumes about the fact that big-money access to those in power is a bipartisan phenomenon.

Clinton campaign given defensive briefing about foreign threat, something Trump never got on Russia (

John Solomon Reports

, Oct 24, 2019

)

"My sources say the FBI was a participant in the briefing but they cannot tell me which foreign power was raised with Clinton's team because it remains classified. Several said the threat did not involve Russia, Ukraine or China though."

So on the one hand, you have FBI and CIA planting evidence and assets into the Trump campaign, never telling Trump at all about "Russian agents" so he could help catch them — and on the other hand, you have US Intelligence giving a briefing to Hillary that they didn't give to Trump

Could this "briefing" have been

about

Trump and his supposed work with Russia et al?

Ukrainian Embassy confirms DNC contractor solicited Trump dirt in 2016 (

John Solomon, The Hill, May 2, 2019

)
Even More on Ukraine
U.S. backs Ukraine, warns Russia with Biden visit (

Reuters, Apr 22, 2014

)

Uncovering Russiagate's Origins Could Prevent Future Scandals (

The Nation, Oct 28, 2019

)

U.S. Citizens Continue to Infiltrate Eastern European Governments (

Oriental Review, May 1, 2015

)

"The recent appointment of the austerity-loving U.S. citizen and investment firm chief Natalie Jaresko as Ukraine's Finance Minister continues a trend that has seen one Eastern European country after another appointing or electing U.S. citizens as major government officials.

Jaresko had Ukrainian citizenship conferred on her by Ukrainian President Petro Poroshenko as she arrived in Kiev to take up her new post in the government of Prime Minister Arseniy Yatsenyuk, himself a former legal U.S. resident

Jaresko not only handled Ukraine's $74 billion in "debt restructuring", she later transferred to Puerto Rico to handle their $70 billion debt restructuring as well.