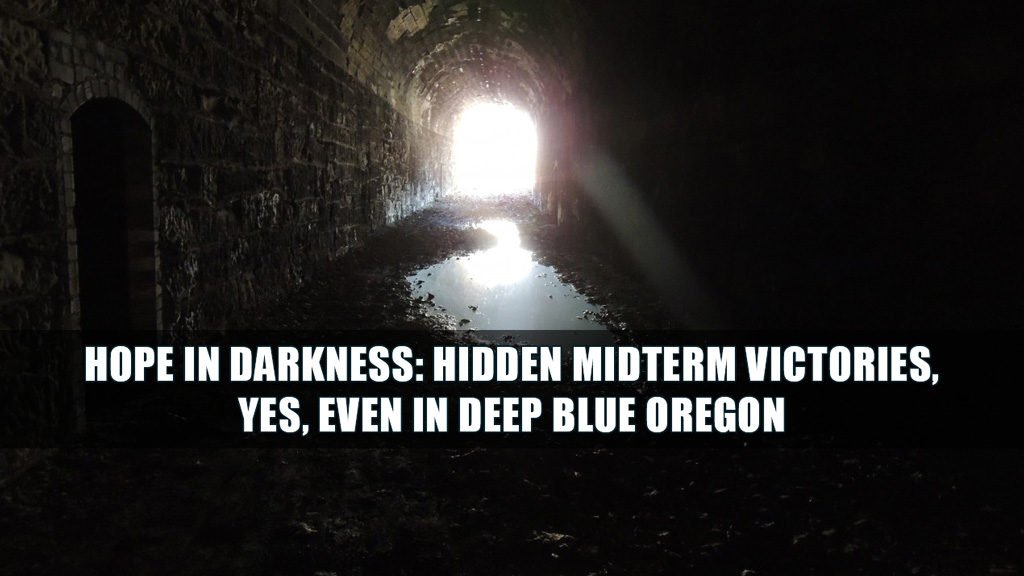 Hope in Darkness – Hidden Election Victories and Veterans Day
Podcast: Play in new window | Download
Subscribe: Apple Podcasts | Spotify | Stitcher | TuneIn | RSS | More
Show Summary: So Oregon's Midterm Elections didn't go the way we wanted but there were some overlooked victories that give some hope for the next one. Yes, even here in solid blue Oregon. Election wrap-up coverage plus some hope for recovering veterans on Veterans Day.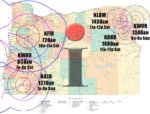 Five Different Times, Six Different Stations. Listen anywhere! All stations stream live!
Saturdays
10a – 11a: KFIR 720AM (entire Willamette Valley) | Direct Link to KFIR Live Stream
11a – noon: KLBM 1450AM (Union County) | Direct Link to KLBM Live Stream
11a – noon: KBKR 1490AM (Baker County) | Direct Link to SuperTalk Live Stream
7p – 8p: KWRO 630AM (Oregon Coast & Southeastern Oregon) | Direct Link to KWRO Live Stream
Sundays
8a – 9a: KWVR 1340AM (Wallowa County) | Direct Link: KWVR Live Stream
7p – 8p: KAJO 1270AM (Grants Pass/Medford) | Direct Link: KAJO Live Stream
Air Dates: November 10 & 11, 2018 | Rob Taylor & Scott McEwen

Okay, so things didn't go quite as well as we would have liked to see in Oregon politics. Knute, kept shooting himself in the foot as the Republican candidate, who seemed to not like Republicans. His opponent was not a well–liked Democrat candidate—and had Knute not attacked Republicans and their policies he may have a had a chance. But we'll get into that next week. For this show we're going to focus on the positive of what did happen Tuesday.
Hidden Victories in Oregon's Midterm Elections
There was a little-discussed win in Oregon's midterm elections, victories which happened in eight Oregon counties. Eight. Wins that were led by Rob Taylor, who saw eight counties pass ordinances to protect our 2nd Amendment rights as these counties voted to become "Gun Rights Sanctuary Counties." Rob will explain how they used, of all things, the Constitution and the 10th Amendment. (What a novel idea.) Don't miss out on hearing about some good news and where these activists will be going next to keep fighting for our 2nd Amendment rights.
Scott McEwen on the Midterms
Then we welcome back to our show Scott McEwen, who co-authored the huge hit, American Sniper. Of course, there's never a show with Scott that we don't talk about what's going on in the world of politics. So naturally, we get his thoughts on the national midterms, Oregon's midterm elections, and on the firing of Jeff Sessions.
Scott is also back to talk about his amazing new book City of Death: Humanitarian Warriors in the Battle of Mosul that he co-authored with Ephraim Mattos. Little has been discussed about the efforts our soldiers have made to fight back ISIS. Author and US Navy Seal, Ephraim Mattos not only fought against ISIS alongside his fellow soldiers, but after he left the SEALs he flew back to Iraq to join a small group of volunteer humanitarians known as the Free Burma Rangers. With Veterans Day upon us this is a great book to read that will give you a look inside the work of these humanitarians and the courage and sacrifice they've witnessed and endured.
Podcast Version
Trapped under a heavy object? Missed the show? Don't worry—the podcast version will be right here after the show airs.
Links Mentioned