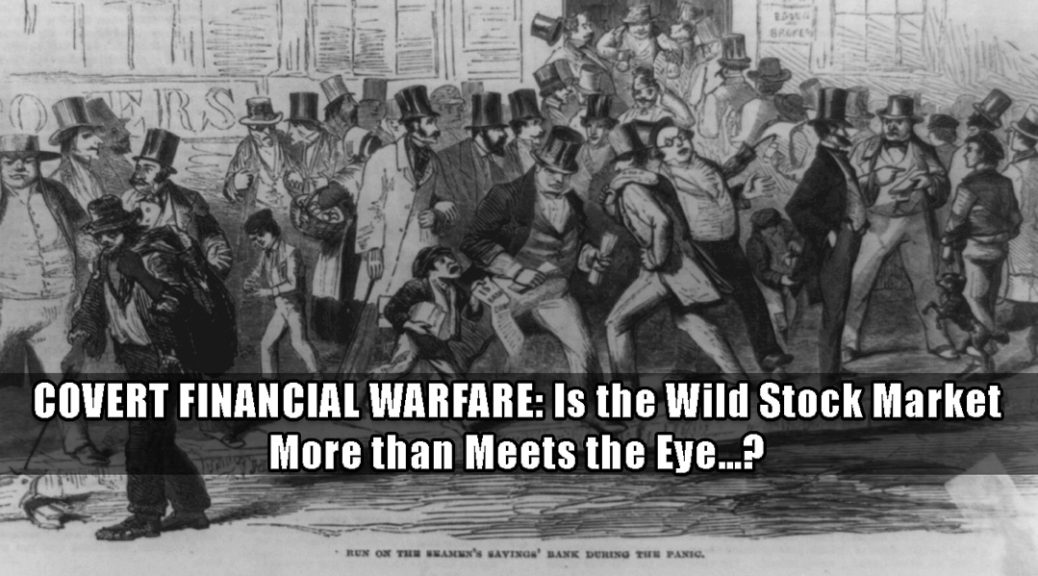 Stock Market Roller Coaster: Covert Financial Warfare?
Podcast: Play in new window | Download
Subscribe: Apple Podcasts | Spotify | Stitcher | TuneIn | RSS | More
Show Summary: The wild stock market ride continues. Is The Fed playing politics? Or is this covert financial warfare happening all over again? Plus new A.I. innovations may make things worse with the rise of 5G. Is Terminator Day coming? Plus, the war for the technology the future will be built on.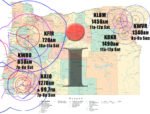 Five Different Times, Six Different Stations. Listen anywhere! All stations stream live!
Saturdays
10a – 11a: KFIR 720AM (entire Willamette Valley) | Direct Link to KFIR Live Stream
11a – noon: KLBM 1450AM (Union County) | Direct Link to KLBM Live Stream
11a – noon: KBKR 1490AM (Baker County) | Direct Link to SuperTalk Live Stream
7p – 8p: KWRO 630AM (Oregon Coast & Southeastern Oregon) | Direct Link to KWRO Live Stream
Sundays
8a – 9a: KWVR 1340AM (Wallowa County) | Direct Link: KWVR Live Stream
7p – 8p: KAJO 1270AM (Grants Pass/Medford) | Direct Link: KAJO Live Stream
Air Dates: Jan. 12 & 13, 2019 | Kevin Freeman
This Week: If there's one thing in life that's consistent, it's that government is consistently wrong.
In the late 1700s, you had Thomas Malthus predicting overpopulation, which would exceed the means of agricultural production and lead to starvation. They were wrong. Because Malthus—a preacher and mathematician and not a farmer—didn't take into account advances in farming technology. Or advances in science and improved understanding of plant biology. And yet Malthus's opinion has dominated Western government thinking for two centuries.
And yet the Left wholeheartedly believes it. The Left believes in depopulation, and to solve it some 6 billion humans just need to go away.
And there's the Industrial Revolution. Once again, government "experts" believed people were going to be put out of work as machines did what people used to do. More people went to work than ever before. And at higher wages than ever before. Which meant they had more money to spend, which meant more businesses could open. And on and on and on.
These are just two examples of why government is so often wrong about so many things. It's why they're slow to react to advances in technology because—like Malthus who was no farmer—government bureaucrats are making decisions and recommendations about things they don't fully understand. It's why the market, which makes millions of buying and selling decisions every day is more efficient than any government bureaucrat could ever be.
This is precisely why socialism always fails. Markets are always better than bureaucrats.
Government and the Market
But that doesn't mean there shouldn't be some sort of control. Because a market running amok can cause damage within any market, there are potentially some bad actors who will, can, and do exploit things to their own advantage.
But what about The Fed? They've been raising interest rates since Trump got elected. Is this politics? Are they trying to sabotage Trump? You'll have to tune in to hear what's really going on.
Artificial Intelligence: New Tool in Covert Financial Warfare?
Take, for example, a relatively new phenomenon, computerized, algorithm-controlled stock trades. Basically, computer programs that watch the market to buy or sell based on a set of criteria. But here's the thing. They can make millions of trades in seconds, before you can even refresh the Dow Jones web page.
And they don't care whether the market goes up or down. Because if their predictive program guesses correctly, they can make money whether the market goes up or down.
Think George Soros—who made billions by betting against the Bank of England and that the British Pound would go down. Now think George Soros with a super computer. See the potential problem?
While these "trader bots" have a lot of potential, they also represent the potential for tremendous problems. And the potential for problems are only going to get worse due to the rise of new technologies that will make things even faster and more connected than ever before.
5G Dangers? Not Quite what you think…
The potential for good or ill includes 5G technology that will have your head spinning. Your cell phone used to have 3G technology, which essentially used to have dialup speeds. But then they went to 4G, which meant your cell phone could handle video downloads. 5G? It's 100 times faster than 4G.
And it will be everywhere. Toasters connected to cell phones? Yes. It's being called the Internet of Things.
China's War for 5G
So why is China so interested in this new technology? Why are they pushing to dominate the world with their version of 5G? And what dan
Because who controls that new technology will control the new future that is coming. And right now there is a war between China and the U.S. for the future.
Tune in to hear the dangers, and potential, for what is happening in the market and where this is headed.
Podcast Version
Trapped under a heavy object? Missed the show? Don't worry—the podcast version will be right here after the show airs.
Links Mentioned
Kevin's website is www.EconomicWarRoom.com
Economic War Room, now airs on BlazeTV. To learn more about the Economic War Room Show, visit www.EconomicWarRoom.com. You can get a FREE one-month trial and $20 off an annual subscription now through year end. Go to the website for more details.
Will The Federal Reserve Provide Us With The Next Abuse Of Power Scandal? (Forbes, Jul 19, 2013)
Federal Reserve Transparency Act of 2017 (govtrack, 2017)
Financial Warfare and the Float of China's Yuan. Weaponization of the Forex Market (Global Research, Nov 1, 2018)
Stock market 2018: Expect Dow volatility as trade war, Trump talk spark fear (USA, April 8, 2018)
Related Links